What Multichoice and Netflix's rivalry mean for Africa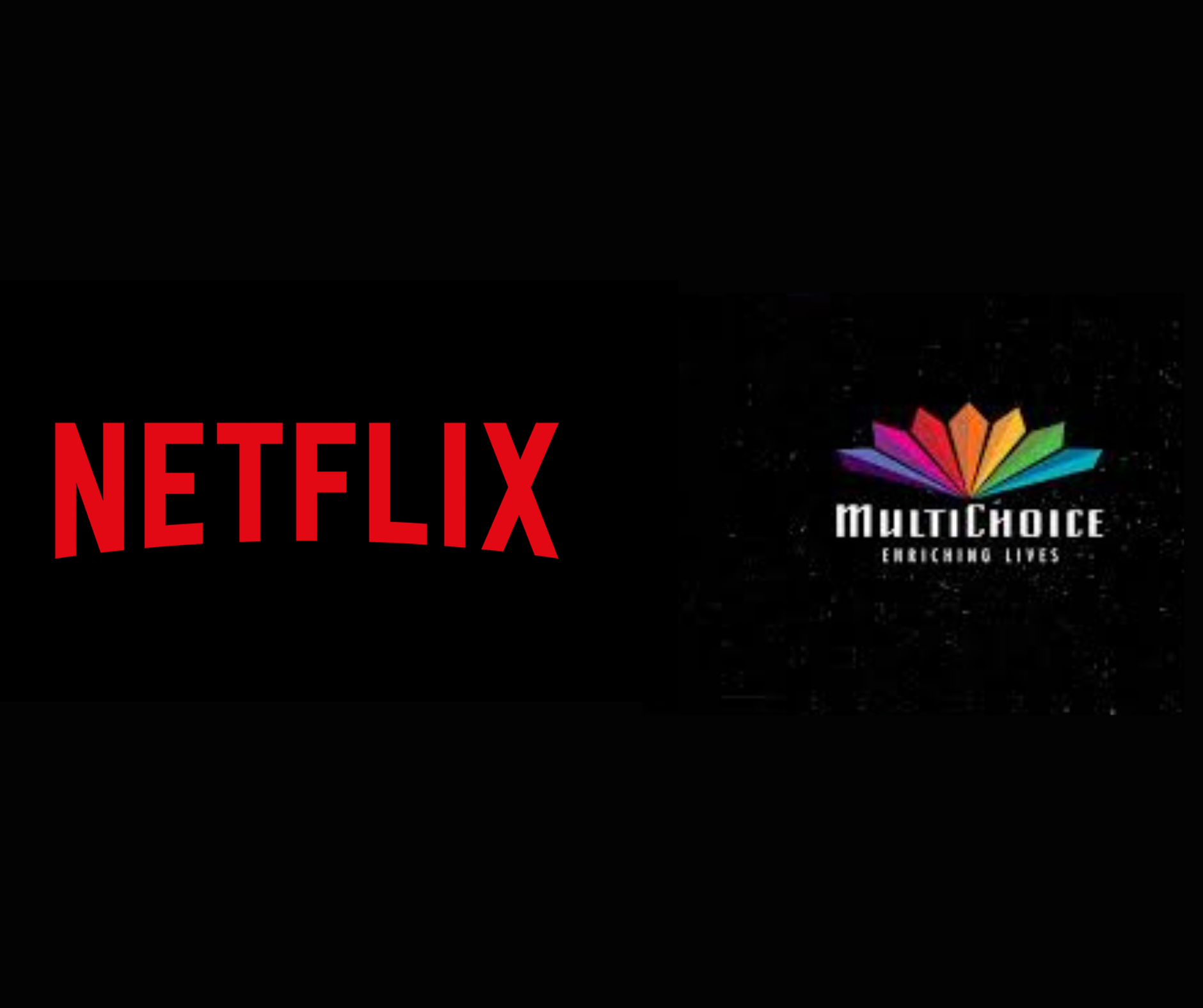 Multichoice with over 20million subscribers across Africa is the undisputed giant when it comes to PayTV subscriptions in the continent. The South African company currently dominates in over 13 African Countries with about 20million users subscribed to its DStv, GOtv, and ShowMax platforms. However, the business is not without a challenge from companies like Netflix which have revolutionized film viewing in the world, garnering over 2million subscribers in Africa since 2016, with a presence in all 54 African Countries.
By creating compelling original programs and letting people consume content in the way they prefer, Netflix has disrupted the television industry and forced cable companies like Multichoice to change the way they do business. Netflix is the dominant platform in the Subscriber Video On Demand (SVOD) media industry with over 203.67 million subscribers worldwide.
Before the launch of Netflix in the African continent, Multichoice launched its video streaming platform ShowMax as part of its offering in 2015. This app is based on the SVOD model of Netflix and tried to capture many users before Netflix officially launched in Africa in 2016. As at that time, smartphone use and internet adoption were witnessing early growth and 50% of all mobile broadband connections were 2G.
To gain more market share in Africa, Multichoice announced some time ago that it will boost its subscribers from 20million to 50million over the next few years by increasing its local content composition from 38% to 45%. The plan which is termed "hyper-local" is to ensure that they compete favorably with international streaming platforms like Netflix. The company communicated this through the Group Chief Executive Officer, Calvo Mawela, in an interview on CNN Connecting Africa.
This plan might very well prove to be an edge over Netflix, as the consumption of local content by Africans will always be at a high, and in fact, increases with availability.
He stated that the company has made significant investments in local content across Africa, spending over $136.49bn in local content production across the continent. Malewa said that the company has been on this trajectory over the years and it thinks it would be able to achieve that goal soon. He also noted that the company is positioned to grow very fast, saying "if you look at our numbers, we are sitting at over 20million subscribers and we think we can grow very quickly to 50million subscribers."
While acknowledging that international players could have some level of local content, he mentioned that their (Multichoice) strategy was more effective because they have access to go deeper into the communities and tell stories in the street language that is spoken daily, which enables them to base their storytelling on everyday lives. "They are used to how we tell our stories, and I think that's going to keep us competitive and we should be able to challenge the likes of Netflix," he said.
Netflix is also not backing down in terms of securing local content in the continent. In 2018, they announced an $8billion budget for original content targeted at different regions in Africa. This has seen Netflix secure rights to popular Nollywood movies like Genevieve Nnaji's Lion Heart. Last year, the first Netflix African original series, Queen Sono was launched in South Africa and was quite the hit.
Before now, Multichoice has shown slow progress in adopting innovations in their products and offers. Despite the perceptive growth of YouTube and Netflix in the early 2010s, Multichoice made no move towards establishing a streaming service alongside its successful decoder PayTV service until 2015. The success of Netflix and YouTube as dominant platforms for video content made the company reconsider its decision as many of its users started migrating to these platforms.
Factors affecting Netflix's expansion in Africa
As an online-based platform, part of the challenges working against its business model is the low internet broadband rate in Africa and the epileptic power situation. even greater is the incredibly high cost of internet subscriptions in Africa, which is a huge dissuasion. Unlike DStv decoders that provide access to content without the use of data, one must subscribe to a data plan before being able to use Netflix. This is a huge challenge for people who live in a continent with some of the most undesirable per capita income records. Also, while Netflix may be considered to be inclusive with its wide array of international content, it may be presenting too broad a choice, so much that they can't quite beat Multichoice's local content.
What does the future hold?
In the long run, the competition between Multichoice and Netflix may lead to the unbundling of Cable TV, in the sense that cable subscribers may be allowed to pick and choose channels rather than pay for a whole batch to get what they want. As Multichoice launches its hyper-local strategy, the major beneficiaries remain the African people, whose stories are shared through the medium. More so, African creatives stand to benefit greatly as both Netflix and Multichoice jostle to tell African stories in the best way they can. Local content producers and directors will be empowered to tell authentic African stories that showcase the African culture in its finest form, and this is a win, either way, the ball lands.