WhatsApp's Newly Released Features Rival Telegram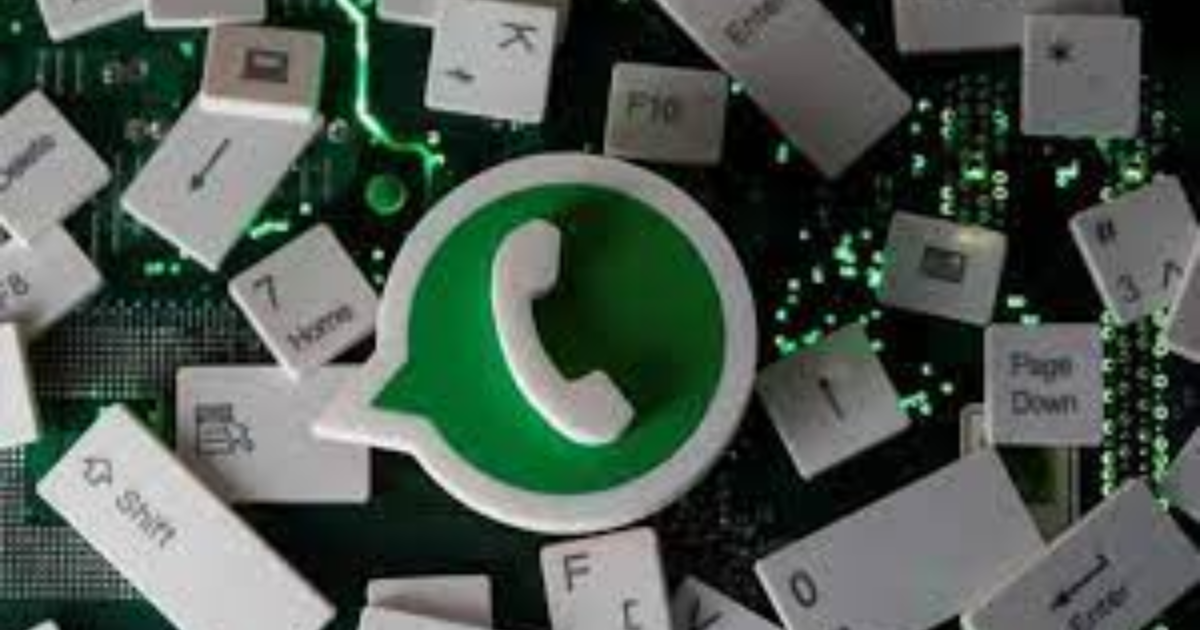 The Meta-owned instant messaging platform, WhatsApp, has renewed its continuous rival with Telegram, another social networking site with its recent release of new features on its platform that will see it go toe to toe with Telegram.
WhatsApp, the most popular global instant mobile messaging app with over two billion monthly active users has now doubled its group from 256 to 512 participants, a move that is seen as a direct rival of Telegram which currently accommodates close to 100,000 participants.
It has also improved its file-sharing capacity size. Users can now share up to 2GB of files of their choice. Compared to the previous 100MB, this new sharing capacity is impressive.
The messaging platform claims that shared files are protected by end-to-end encryption. WhatsApp suggested that massive files could be shared using Wi-Fi with a counter, displaying the amount of time for the uploads and downloads.
WhatsApp says the files are protected by end-to-end encryption and suggests that users use Wi-Fi for sharing particularly large files, though uploads and downloads of such files will show a counter that will tell them how much longer they will have to wait.
"As we announced last month with our vision for Communities on WhatsApp, we're now building for organizations, businesses, and other close-knit groups to communicate securely and get things done on WhatsApp. The feedback we've received so far has been very positive and we can't wait to get many new features into people's hands."
'We're excited to share that emoji reaction are now available on the latest version of the app. Reactions are fun and fast, and they reduce overload in groups too. We'll continue improving them by adding an even broader range of expressions in the future.
In addition, you can now send files within WhatsApp up to 2GB in size at a time, protected by end-to-end encryption. This is an increase from the previous limit of 100MB and we think will be helpful for collaboration among small businesses and school groups. We recommend using WiFi for larger files and we'll display a counter while uploading or downloading to let you know how long your transfer will take.
One of the top requests we've consistently received is the option to add more people to a chat, so now we're slowly rolling out the ability to add up to 512 people to a group. Building private, safe, and secure communities takes work and we think this series of improvements will help people and groups stay close to one another," the world's most downloaded instant messaging App explained.
The Meta-owned company says it will continue to improve on this feature by adding a broader range of reactions in the future.
Additionally, Whatsapp does not currently allow users to send messages to numbers that aren't saved on their smartphones. However, the WhatsApp beta for Android version 2.22.8.11 shows that the company is working on a solution for this. The report shows that tapping on an unsaved number that has been sent on a chat will open an in-app menu that allows users to chat with the person if they are on WhatsApp. The in-app menu also allows users to call these unsaved numbers and give them an option to save the contact. Android Authority verified the report, saying that the beta version they are running shows the said in-app menu.
The Meta-owned instant messaging platform was also recently reported to be putting a new limit on message forwards. Both the Android and iOS beta versions of WhatsApp showed an upcoming feature that will not let users forward a message to more than one group at a time. If a user tries to forward an already forwarded message to another group, they will be met with an alert that says "Forwarded messages can only be sent to one group chat."
However, Telegram is a freeware, cross-platform, cloud-based instant messaging (IM) service with over 500 million monthly active users and over 1 billion downloads globally as of late August 2021.
Telegram provides optional end-to-end encrypted chats. Cloud chats and groups are encrypted between the app and the server, so that ISPs and other third parties on the network can't access data, but the Telegram server can. Users can send text and voice messages, make voice and video calls, and share an unlimited number of images, documents (2 GB per file), user locations, animated stickers, contacts, and audio files. Users can also follow channels, which have been used by celebrities.
Telegram also boasts of other unique features which are not yet on the WhatsApp messenger's offerings, like uploading multiple profile pictures, and chatbots – Bots add useful functions both on their own and into your chats; they can do everything from checking the weather to playing games- Auto-Night Mode, Self Destruct Messages on Secret Chats, Lock Your Conversations Polls, Edit Sent Messages Send as well as Scheduled and Silent Messages.
With this continuous rolling out of better and improved features by these two arch rivals, users stand to benefit a lot, as it will lead to a better user experience, especially for the African entrepreneurs who leverage these platforms for their businesses.