World Environment Day: Meet Nadeera, The Startup Making Recycling Easy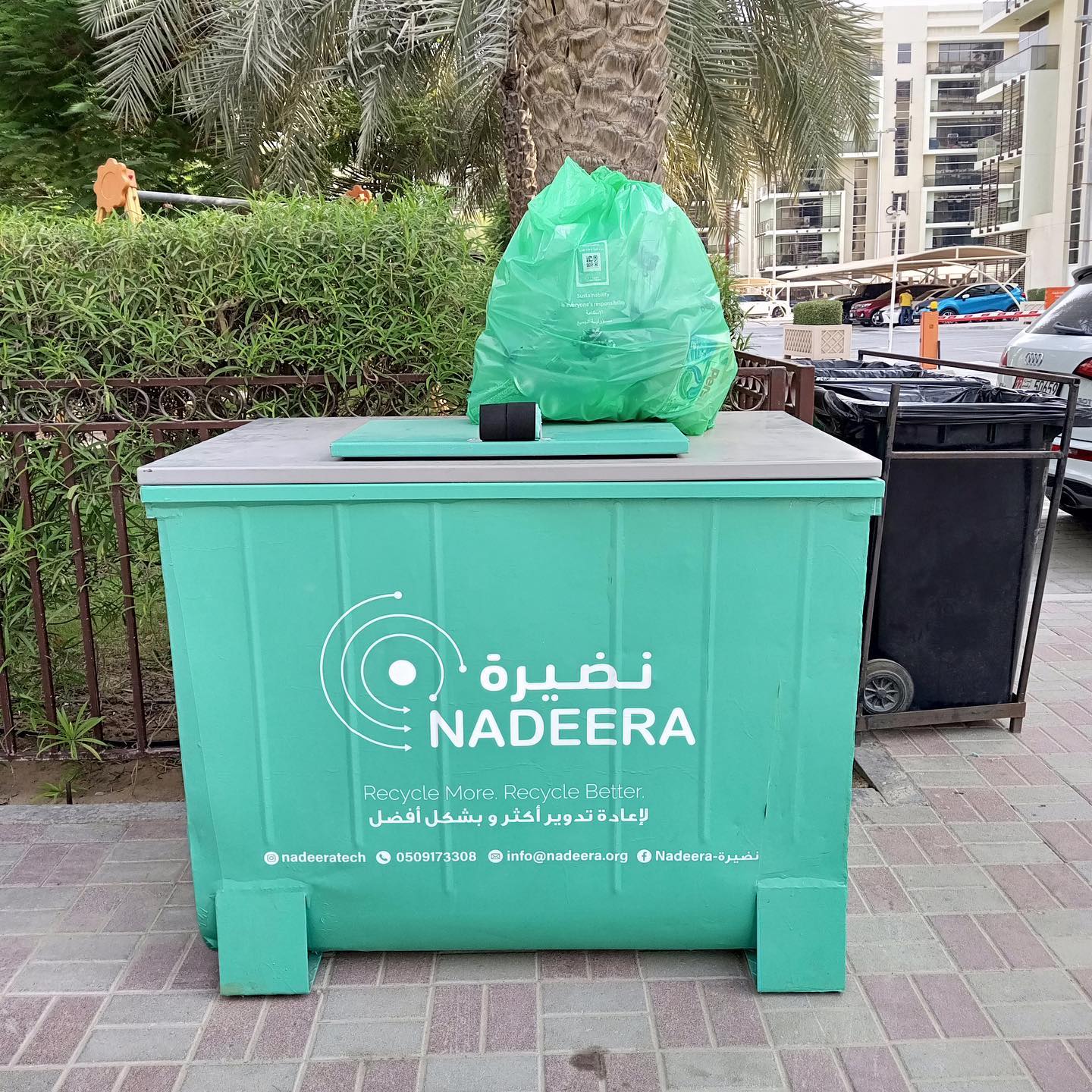 As the world celebrates Environment Day, sustaining the environment to address climate change remains a priority. However,  technology startups are not left out of the game, today the Ouut spotlights, Nadeera, a Middle East startup digitising the recycling of solid waste.

World Environment Day is an annual event observed on June 5th to raise awareness and encourage global action for the protection and conservation of the environment. It serves as a platform to promote positive environmental actions and advocate for sustainable development. It was established by the United Nations General Assembly in 1972 during the Stockholm Conference on the Human Environment and has since become one of the largest global environmental events.

Each year, a theme is selected with the aim of generating attention and inspiring action towards the problem. Governments, organizations, communities, and individuals worldwide participate in various activities and initiatives to contribute to the theme and address environmental challenges. This year, the day was marked under the theme #BeatPlasticPollution, which focuses on solutions to plastic pollution.

Solid waste management has been a problem for many years for both urban and rural areas in several countries in the Middle East and North Africa (MENA) region. However, studies reveal that treatment recycling and reusing by municipalities were found to be low in Arab countries which record millions of tons of solid waste annually. This is because these countries consume more natural resources which produce a higher amount of waste at the end. As of 2020, the Middle East losses were between $2 to $29 million in revenue from marine plastic pollution alone.


Meet Nadeera
Having the elimination of solid waste which included plastics in mind three years ago, Rabih El Chaar founded Nadeera in Lebanon, a green tech startup that offers digital solutions for solid waste management. The startup collaborates with the government and towns to develop and implement waste management systems, providing hardware and software options to help communities recycle. The Nadeera app helps locals learn new skills, practice environmentally friendly behavior, and see the immediate value and impact of their efforts through a trash-for-cash system dubbed 'Yalla Return'. To ensure that citizens begin sorting at the source, the firm also onboards communities through offline and online communication channels.

Success Journey So Far
Aside from its operations in Lebanon, Nadeera operates in the UAE and Saudi Arabia. The startup so far has signed over 15, 000 users on the recycling app in Lebanon. It also plans to grow in the UAE, hoping to operate in 1,000 communities in the country. The startup has received several recognitions. It emerged winner at the American University of Beirut's President Innovation Challenge 2022. Nadeera also won the Technology and Humanity award at LEAPandInnovate 2022. The startup partook in the Mist Entrepreneurship Accelerator Program sponsored by Plug and Play and was selected among the top 20 out of 700 startups. Nadeera has partnered with Kingfield's Princess Tower to help it recycle.

Greentech Funding in MENA
Even though the MENA region is prone to climate change due to extreme warming, and water scarcity among others. However, the region lacks financial backing to fund Greentech and Climate tech projects. Between the period of 2013 to 2019, MENA accounted for just 1.5% of all VC funding into climate startups as compared to US startups which had about 50% and European startups received almost 12%. The number of funding rounds for climate tech startups remained relatively flat between 2015 and 2020. A report by Wamda Research Lab in 2016 revealed that the lack of funding and VC interest attributed to the slow growth of the climate tech sector in the region for a long time. Nadeera is among the few startups that received total investments of $300,000 from a number of sources. In 2022, it won PepsiCo's MENA Greenhouse Accelerator Program taking home a $100,000 grant. The startup also received a $200,000 investment from Bahraini VC firm Hope Ventures to accelerate its growth.
Bridging the Gap
In order to change the narrative and scale the growth of deep-tech startups offering clean and climate-focussed solutions in MENA, UAE-based 8X Ventures was launched last year. The venture capital (VC) firm plans to invest $20 million in climate tech and cleantech startups while assisting them to expand to the region. So far, the VC has invested in 12 early- to seed-stage deep tech startups in India, Singapore, and the United Kingdom and has helped them expand to the UAE. Aside from funding startups,  8X Venture gives investment guidance, strategic guidance to portfolio companies, operational guidance on operations, and connections to other investors and customers for global expansion.

World Environment Day highlights the importance of environmental sustainability and encourages everyone to play a role in preserving our planet for future generations, just like Nadeera encourages people to do through recycling.