Yaga is Revolutionizing Second-hand Fashion in Africa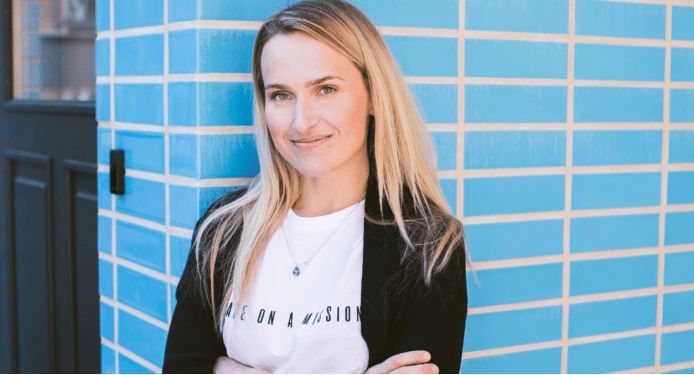 The coronavirus-enforced lockdowns ensured a surge in e-commerce shopping across Africa. Post-lockdown Africa was time for everything that happens online to thrive— and, in some ways, it has. For e-commerce startups, the larger customer base and increase in orders have translated into more earnings. To further increase efficiency of e-commerce, Fintechs are also eliminating the obstacle of payment options. You can buy just about anything online. While most e-commerce startups have taken to putting up new products, Yaga is interested in revolutionizing second-hand fashion, starting from South Africa.
Aune Aunapuu's Yaga, which was launched in 2019 in Estonia and currently runs in expanding countries in Asia and Africa, enables consumers to purchase and sell used clothing. It gives consumers the clothing they want, at the prices they want, without harming the environment, and it also encourages entrepreneurship in nearby towns. To support its African expansion, Yaga just received its first venture capital round of $2.2 million.
Along with local retail giants like The Foschini Group, the brand has teamed with some of South Africa's biggest fashion influencers. With its recent expansion into Kenya and India, the business hopes to establish itself as the biggest second-hand clothing market in both Africa and Asia. Yaga is one of the most well-liked online fashion platforms in South Africa at the moment, receiving over 5 million visits per month. Over 5000 new items are listed on Yaga every day, with 750 000 items currently on sale just in South Africa.
How Yaga Operates
Yaga serves as the secure middleman, removing the possibility of fraud or losing your money. Users may explore products in a visual feed on the network, which is similar to a cross between Instagram and eBay. Influencers can even set up their own online businesses on the platform. With its escrow method, it also tackles one of the major dangers of making an online purchase from a stranger. This guarantees that no money is transferred until all parties have agreed that the transaction was successful, giving both buyers and sellers piece of mind.
Yaga provides local payment and delivery options to make online purchasing more convenient. The website states that they will only transfer money to a seller's bank account when a buyer confirms receipt of their order.
Retailers have taken note of South Africans' growing propensity for online shopping as they work to give customers more freedom and options when making purchases. Yaga wants to appeal to the tech-savvy high school and college crowd as well as the expanding local influencer market.
Online Okrika
Okrika: a Nigerian slang used to refer to affordable second-hand clothes and clothing items like shoes and bags.
Even with the structural difficulties, potholes and all, there is still plenty of room for e-commerce to grow in Africa. The rise of fast fashion trends has given Africans the opportunity to leverage even social media to market cloths. With the rising tendency towards discarding perfectly good clothes after just a couple of uses, Yaga aims to change this narrative.
Yaga is aiming to complete the digital revolution surrounding e-commerce by innovatively overcoming the challenges in South Africa. By providing a platform for thrift vendors, Yaga is formalizing an informal sector in Africa; one that has been overlooked for decades. Retail needs to cover every facet of consumer goods and Yaga is surely ensuring it does.
While insecurity also remains high, and many South Africans still have trust issues with shopping and paying remotely, Yaga's process ensures prudence and smooth transaction.
Aune Aunapuu, Co-founder and CEO of Yaga, said: "There is a huge future for pre-loved fashion in emerging markets like Africa and Asia. We are big believers in the circular economy, and it's great to see thrifting come into fashion thanks to influencers and social media. There's also a huge economic opportunity in second-hand fashion, being able to both make and save money on Yaga. We are excited about the potential impact we can have on South Africa and beyond."