Zeepay Ghana Acquires Zambian Mobile Money Operator Mangwee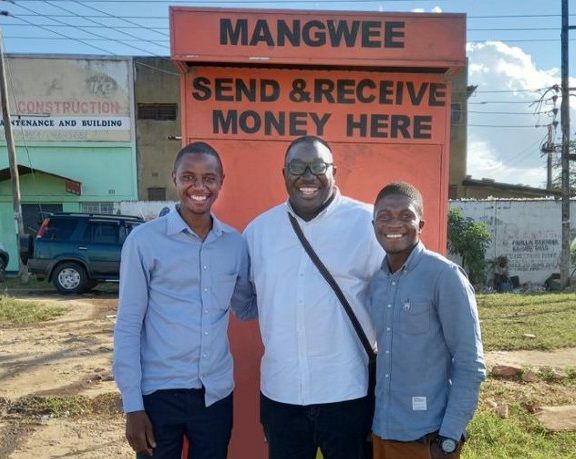 In a never-before-seen move in Africa, a Ghanaian fintech company, Zeepay, has acquired majority stakes in Zambian mobile money startup, Mangwee.
This deal which was sealed in a private placement has seen Mangwee agree to sell 51 percent of its shares to Zeepay. This deal makes Zeepay, which operates in over 10 African countries the majority shareholder of the entity.
Operating since 2018, Mangwee initially set out to provide an alternative wallet for university students in Zambia, to reduce the cost of mobile money services in the country. But it quickly expanded to agent banking with vendors providing financial services to customers using their platform.
In the merger, Zeepay's financial advisor Verdant Capital acted as Zeepay's M&A advisor on the acquisition.
Zeepay with operations in over 10 countries claims to have processed 2.4 million transactions with a value of $400 million in 2020. Managing Director of Zeepay, Andrew Takyi-Appiah says the acquisition is a strategic one for the company as it will open up the rest of the southern African market to the startup.
"This will give Zeepay access to Mozambique, Malawi, Angola, and Namibia amongst others in our efforts to capture Africa's $70billion remittance market and opportunity to deploy our award-winning products."
In his remarks, the Chairman of Zeepay, Paa Kwasi Yankey, said that "the move to invest in Mangwee is part of our global strategy to expand our footprint across Africa. To better serve our global clients and reduce the cost of remittance into Africa."
Zeepay is the leading African challenger fintech with operations across 20 African countries and 30 days active in 10 of them. The company specializes in paying remittances into mobile money wallets across Africa and is regulated by both Bank of Ghana as an EMI issuer and in the UK as a Money Transfer Operator, by the Financial Conduct Authority.
This is a landmark deal in the African fintech scene, as this will be the first time two indigenous African fintech startups will be merging their operations to serve Africans better. The last time an indigenous acquisition took place in the continent was in 2019 when CCHub acquired the Kenyan Edtech platform eLimu.