1-month-old Egyptian neobank, Telda, raises a $5M pre-seed round led by Sequoia Capital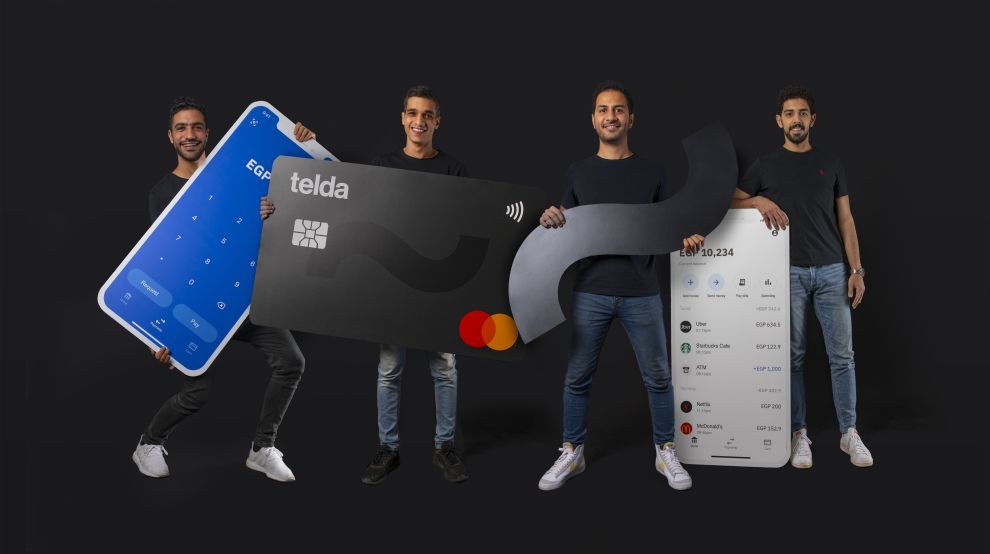 Telda, a month-old Egyptian neobank working to digitize how Egyptians save, send, and spend money, has secured $5million in a pre-seed round led by Sequoia Capital.
The round also saw participation from Berlin-based Global Founders Capital (GFC) and emerging markets-focused fund Class 5 Global.
Last month, we reported that Flextock has raised the largest pre-seed in MENA. But Telda has shattered that record with this new raise and has set a new record in MENA and Sub Saharan Africa (Autochek's $3.4 million) for now.
The Egyptian neobank was launched last month by Ahmed Sabbah, the former co-founder of Egypt's ride-hailing company Swvl, and Youssef Sholqamy, a former senior engineer in Uber's infrastructure team.
Like every other digital bank in the world, Telda allows customers to create a free bank account to send and receive money online.
They also provide a card that customers can use to shop online, in stores and make withdrawals and pay bills. While the service is currently live, Telda cards are yet to be distributed to new and old customers.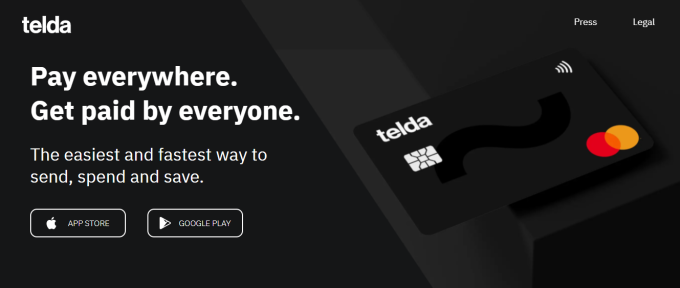 Commenting on what inspired the idea of the neo-bank startup; Sabbah narrated how he and his cofounder had fantasized about going into the Egyptian fintech space at their former workplaces. But the eureka moment came when he used the N26 app in Berlin on a visit to his friend.
"I was fond of the idea, and it was coming from a huge pain of payments we had in Egypt and the region. And for me, I was kind of like waiting for this to happen in Egypt, or if not, I thought I'll tap into the opportunity someday,"
"Youssef and I have been like watching out space for a while when the first digital bank started like six years ago, and watching how they grew in markets where we think banking is more mature than this region. So imagine an opportunity in a region like Egypt where banking is even way, way less mature."
Egypt boasts a population of over 100 million, However, this figure does not correlate with its financial inclusion index, as 2 out of 3 Egyptians are currently unbanked.
The situation is no different from the larger MENA region where only 40% of the population have access to a bank account. With this figure, it's clear that digital banks have enormous potential in the region.
When it launched last month, Telda became the first company to receive a license from the Central Bank of Egypt (CBE) under its new regulations to issue cards and onboard customers digitally.
Through this process, the Egyptian neobank has made major progress in a relatively short time.
"First movers will usually have to make all the effort with the regulators and with the bank and try to pave the way. So this was one of the hardest parts — convincing regulators to trust and regulate our banking business and to provide payment financial services to our consumers," the CEO said.
The North African country is one of the highest consumer spending markets in Africa. Its private consumption accounts for nearly 85% of its nominal GDP, and only 4% of its overall GDP is cashless.
In essence, Egypt is heavily cash reliant, and card usage in the country is very much in its infancy. Disheartened by the non-customer-centric banking experiences, The Egyptian neobank was launched to provide an alternative.
This funding round is the first time Sequoia Capital is investing in the North African and the wider GCC region, after investing in startups like Healthline and Opay.
Commenting on the investment, George Robson, a partner at Sequoia said  "We are delighted to partner with Telda and earmark our first investment in the region."
Class 5 Global Managing Partner Youcef Oudjidane remarked that "Money has become a medium of self-expression – a form of identity – not solely a store of value. Telda has done a remarkable job of embedding their culture and values in the product – in both functionality and design. No hidden fees, no maintenance charges, no paperwork nor stress, coupled with an elegant design to enable a self-service experience."
According to the CEO, the current team is made up of Egyptians who returned to the country to build Telda after working for corporations like Facebook, Microsoft, Uber, Noon, and McKinsey.
"I think hiring is key for us. We want to scale the team into a world-class team that's willing to tap into the opportunity. What we aspire for is basically growing in Egypt, start to deliver cards for the early adopters, and we see ourselves reaching close to a million cards in our first year." The CEO said.
With this new funding, the startup plans to speed up its card production and distribution. The company has about 30,000 signups already, and half of that number is already waiting for cards.
The Egyptian neobank also plans to leverage Sequoia's reputation to hire top talents that will help achieve the great mission it has set for itself.