ARM Labs Invite Applications for its Innovation Programme 5.0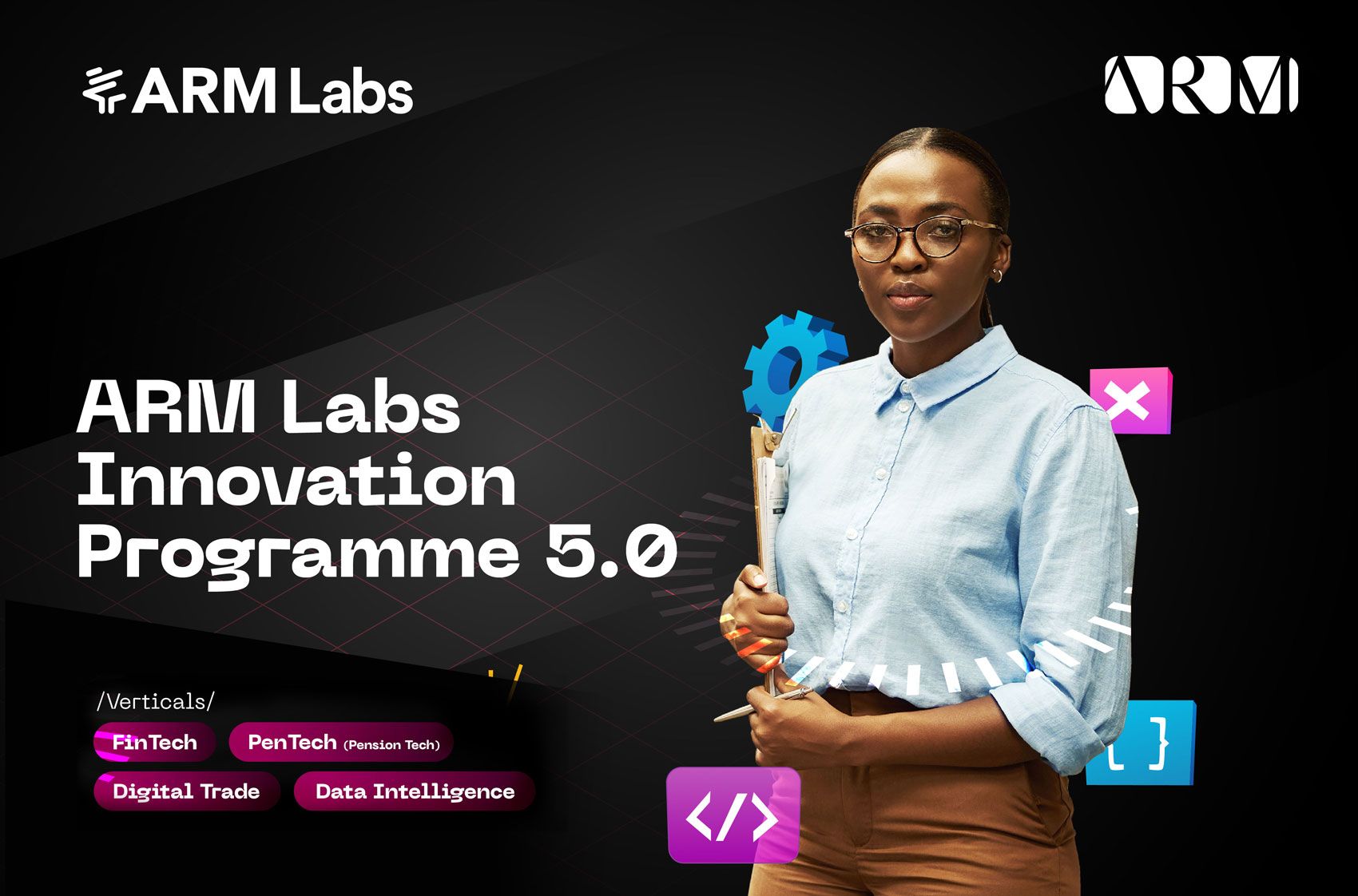 ARM Labs has announced the commencement of applications for the fifth edition of its Innovation Programme. As a prominent investment firm in Nigeria, ARM is dedicated to bolstering the growth and advancement of the country's startup ecosystem. Also, the ARM Labs Innovation Programme is an intensive support initiative that assists selected startups in enhancing their products, expanding their market reach, and strengthening their team's skill set, thereby increasing their chances of success.
Announcing the opening of the cohort, the company in a statement said, "We are delighted to announce that the applications for the fifth cohort of the ARM Labs Innovation Programme are now open. This year's programme has been extended to include Fintech, Pentech (Pension Tech), Data Intelligence, and Digital Trade startups. The chosen applicants will receive funding of up to $50,000, access to cutting-edge office workspace, hands-on mentorship from industry experts, and an investor network."
Furthermore, participating in the ARM Labs Innovation Programme offers numerous advantages. Nigeria boasts one of Africa's most vibrant startup ecosystems, with over 400 active startups in the country. However, these startups face various challenges, including limited access to funding, infrastructure, and skilled talent.
In addition, the ARM Labs Innovation Programme is meticulously designed to assist startups in succeeding by providing comprehensive support, funding, and resources.
What the Selected Startups Should Eexpect from the ARM Labs Innovation programme:
Funding: Successful startups will receive funding of up to $50,000, which can be utilised for various purposes such as product development, talent acquisition, marketing, and expansion.
Workspace: Selected startups will be provided with a state-of-the-art office workspace, creating an environment conducive to productive work.
Mentorship: Industry experts will offer hands-on mentorship to the selected startups. These mentors will provide guidance and support on critical aspects of the business, including product development, sales, marketing, and fundraising.
Investor Network: The chosen startups will gain access to a valuable investor network, which can play a crucial role in securing additional funding and scaling their business.
Finally, applicants for the ARM Labs Innovation Programme, must be a Nigerian startup operating in the Fintech, PenTech, Data Intelligence, or Digital Trade sectors. Also, the application which is currently open until June 15th, 2023 is seamless and can be completed online. To submit an application, visit the ARM Labs website and complete the provided application form.