Bike-Hailing Businesses Perils in Nigeria: Diversification as a Means to What End?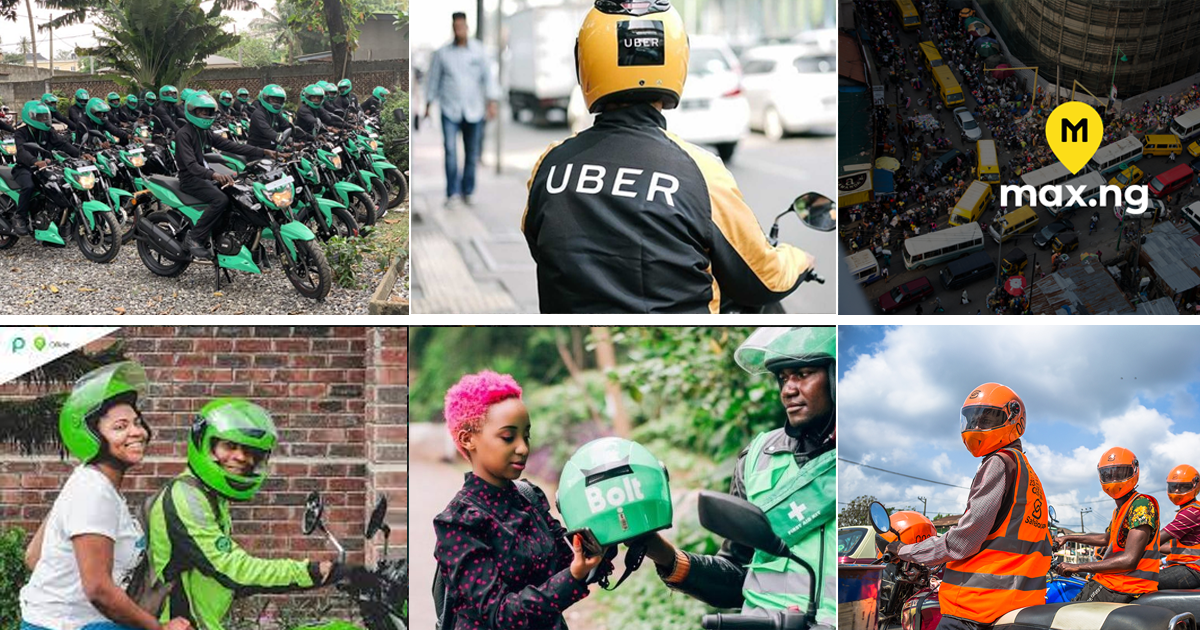 To live in Lagos is to survive a living hell – or so it seems. Waking up by 4 am to escape the traffic or at least to get to work early amidst traffic, then having to join the evening rush hour with a population of not less than 15 million residents including pedestrians can be a sort of a ride.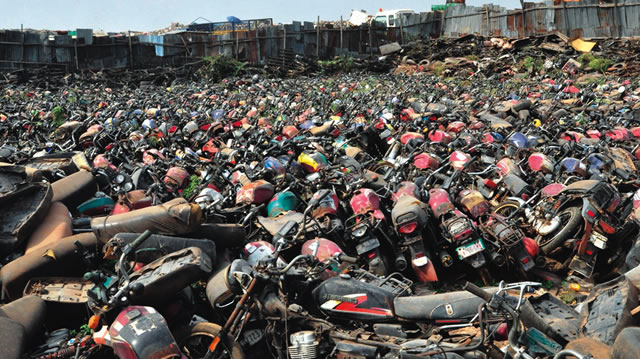 In 2020, the Bike-hailing business in Lagos witnessed a downturn due to an unhealthy work environment. It only became worse during the global pandemic since there have been unfruitful steps taken by the Lagos State government to enforce the ban on two-wheeler vehicles in the state. For 13 years, riders were uncertain of what became of them in the capital city notable for thriving entrepreneurship.
An earlier report reveals the history and effort of the Lagos government's ban on motorcycles and also how its residents are reacting to the imperative. To view how these businesses coped since the global pandemic, this report explores what became of innovations such as Gokada, OPay's ORide and a couple of other ventures at the time of the ban.
Uber
American mobility company based in San Francisco, Uber Technologies Inc. initially called UberCab was founded in 2009 by Garrett Camp and Travis Kalanick. The ride-hailing company currently operates in more than 10,000 cities across the world. With subsidiaries including its online food ordering and delivery platform, UberEATS (the second product by the company launched in 2014) – its two-wheeler service, UberMOTO first launched in Thailand in 2016 enabling it to gain an advantage in the traffic-congested market, however, it immediately closed down its operations just two months after its launch.
In a similar development, Uber tried its foremost bike-but-not-hailing business by launching a courier service, UberRUSH in 2015 but had to dissolve its operations since it couldn't meet up with expectations while it clashed with UberEATS, another logistics venture by the company.
Launched in Lagos in 2014, Nigeria's commercial capital, the company has embarked on several trials and errors and took on a strategic decision to skip the profiting market of the city known for its booming traffic against the regulation in effect by the State's government – to start its bike-hailing operations, UberMOTO, in Ibadan, the largest city by geographical area in the country.
Although UberMOTO launched in 2022 in Nigeria, there's no doubt it would have entered competition with other ride-hailing businesses in Lagos where its headquarters reside – if the ban on motorcycles hadn't taken weight.
Uber launches UberMoto; a new mobility service in western Nigerian city
Similarly, Boda, meaning motorcycles or two-wheeler vehicles launched in East Africa with Uganda as Uber's first market on the continent and later in Kenya, both in 2018. The bike-hailing service called UberBODA (operating like UberMOTO) met with a competitor in the Ugandan market called SafeBoda.
While riders face sanctions in Lagos by absolute ban except for approved mobility in neighbourhoods, Uganda's regulatory policy attempted since 2013 has also accounted for failed trials to eventual regulation – which only allows for riders with a permit to operate as well as setting up a registration portal for them.
Gokada
Unlike Uber, Gokada had its faith in the comparative advantage and solutions it offered the Lagos market since it was likely to make more profit but the catastrophe loomed as if it were unannounced spearheading its decision to lay 80% of its workforce in 2020.
Launched as a ride-hailing business based in Lagos in 2017, the startup was co-founded by former CEO Deji Oduntan and the late Fahim Saleh. Currently run by Olutosin Oni, the company has diversified its portfolio into logistics after introducing GSend, its delivery arm, and its partnership with Jumia Food in February 2020 until its food delivery product, GFood also known as GShop was launched later in 2020. This was following the Lagos ban that took effect in January 2020.
Nigeria's Mobility Startup, Gokada, launches in Ibadan, plans to Resume Ride-Hailing and E-Commerce
The startup's CEO, Nikhil Goel, before Oni was appointed in 2022 – noted that the transitioning into logistics was meant to place the company at the epicentre of the e-commerce and delivery industry.
"The e-commerce and delivery market in Nigeria is growing at an exponential rate and will be worth more than $20 billion over the next few years. I experienced the same kind of growth in India when I was with Zomato."
"Much like in India and our counterparts in other emerging markets, Gokada is building a transport infrastructure from the bottom up, using well-trained riders, powered by technology, to connect businesses large and small with a consumer base in its millions. This launch is core to our objective of positioning Gokada at the centre of Nigeria's e-commerce and delivery revolution," Goel added.
Owing to its unique agenda and solution, Gokada, and other bike-hailing startups received massive funding. But, after the ban — to continue its existence in the market, it expanded to other states where it can combine its delivery and ride-hailing services as well as transition to a Super App. It also got a licence from Nigerian Postal Service (NIPOST) for its courier operations.
Max
Frequently called Max.ng, Metro African Xpress (MAX) was founded in 2015 by Adetayo Bamiduro and Chinedu Azodoh to ensure seamless mobility for Africans. The company was the first to launch in Lagos State and even in Nigeria before several other startups came in with their innovations. At its inception, it was a logistics venture until it spread by taking on motorcycle ride-hailing services in 2017.
By 2020, the ban quickly allowed for Max's expansion into six other cities among which are Ibadan, Ado-Ekiti, Kano, Akure etc. In the same year, the transport solution company had to raise a $1 million bond arranged by Nigerian-based investment bank, DLM Advisory Limited to develop its 2-wheeler, 3-wheeler and other vehicle classes.
Meanwhile, in 2019, Max already had the plan to introduce Electric Vehicles (EVs) in Nigeria and essentially other African countries after it realised a $7M Series A led by Novastar Ventures and Japanese automotive manufacturer, Yamaha. Its first EV rollout was in Ogun State, Nigeria where it proposed to facilitate farmers' access to markets.
Compared to other bike-hailing startups, Max has been at the helm of rapid and strategic innovations. Its funding rather scaled even after the sudden ban.
On September 21, 2015, the company raised $120k in its seed round and received a $100k convertible note eight days later. On January 1, 2016, it raised another $80k seed round. It subsequently secured a $1M venture round and $7M Series A in 2016 and 2019 respectively. From 2020 to the time of this report, the company has secured $56.1M, the latest being a $24M venture round.
ORide
As a subsidiary of a Chinese-backed mobile payments company, OPay's ORide was launched in May 2019 in Lagos and later in Ibadan just after two months. Known for its storming innovation and force into the on-demand mobility space, the company may have been the one hit the most by the ban.
When Gokada got $5.3 million in series A funding in 2019, Max had $7 million in its series A whereas OPay delved into aggressive capital of $50 million to finance ORide and other subsidiaries — this, at that time was laudable for an early-stage startup (OPay was founded in 2018 with targets at Nigeria's in unbanked population) however, there were concerns about the state of the company's revenue since it embarked on a cheaper rate policy for its other products as a means of acquiring customers.
This led to a competition between Max, Gokada and ORide. OPay went ahead to hire three of Gokada's employees. Co-founder/COO of Gokada turned Director of Business Operations at ORide, Awolowo Moses; Head of Driver Support/Experience at Gokada turned Senior Operations Manager at OPay, Ebunoluwa Shipe; Gokada's Drivers Acquisition and Road Operations Officer turned Senior Operations Manager at OPay, Awe Oluwakayode and, Head of Marketing at Gokada turned Senior Manager, Growth and Marketing, Akinwale Afolabi.
Gokada had to announce a break for two weeks to re-strategise. On the part of Max, it launched Max Keke as a competitor for ORide's three-wheeler vehicle, OTrike.
In 2019, OPay's super app already included OFood, OLead, OCash, OTrike, OCar and a couple of other products — investments that may be considered utilities but aren't strategic enough considering its one year existence. By that time, its products were already facing a melt down, especially ORide. The Lagos State government proposed a 25M annual licence fee on bike-hailing startups of which OPay accommodated until its eventual ban.
Following the ban, ORide sold its motorcycles at a cheaper price and in turn met with an unfortunate closure alongside its other products: OMall (its B2C e-commerce app); OExpress (its logistics delivery service); OFood (its food delivery service) and OTrade (its B2B e-commerce platform).
SafeBoda
As for SafeBoda, it entered the Nigerian market in 2019 by launching in Ibadan rather than the highly sought-after Lagos state which is its expansion agenda from Uganda, its first market. While it celebrated half a million rides by 2020, other bike-hailing companies at that time were finding their way to the SafeBoda sole and dominated market, Ibadan.
How did SafeBoda react to this disruption and how has it been able to scale ahead of other giants such as Uber, Max and Gokada?