Breyer Capital leads $1.5 million pre-seed investment in Chaka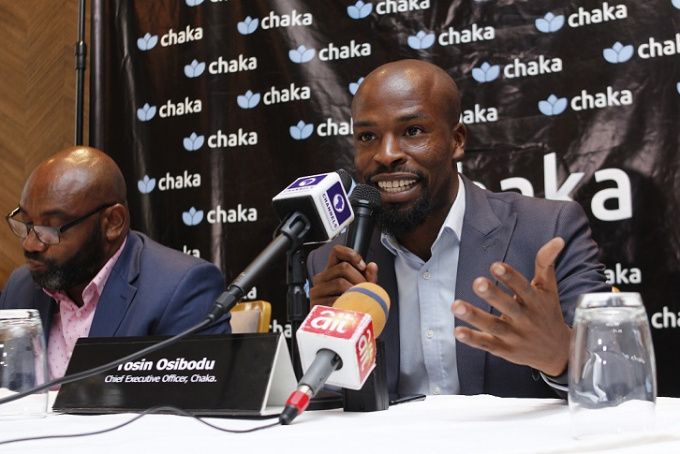 Nigerian investment platform, Chaka has announced the raise of $1.5 million in a pre-seed funding round led by global VC firm, Breyer Capital.
Other participants in the round include 4DX Ventures, Golden Palm Investments, Seedstars, Musha Ventures, and Iyinoluwa Aboyeji's Future Africa. This is the second time in the space of two weeks Breyer Capital and 4DX Ventures will be participating in the same deal.
This deal is coming after Chaka became the first investment platform in Nigeria to secure the new digital sub-broker license from Nigeria's Securities and Exchange Commission (SEC).
Powering digital investments for Africans
Founded in 2019 by Tosin Osibodu, the Chaka platform provides customers with access to local and foreign capital markets. Through its stock trading app for retail investors, Chaka enables asset managers and financial institutions to offer a borderless digital investment, to their customers; and Chaka for Business enables direct business onboarding and provides powerful trading tools for institutional investors.
Since its launch, the startup has increased its offerings from over 4,000 local and foreign assets to over 11,000 stocks trading on capital markets. The company said in a statement that they see digital investments as a means to boost economic transformation in Africa, reiterating their commitment to bring this vision to fruition.
Troubles with the SEC
Due to the pioneering nature of its business model, the Nigerian SEC came hard on Chaka and forced it to suspend its operations. Chaka later entered into discussions with the commission and this led to the issuance of a newly created license for the startup.
"When we launched, we kept SEC in the loop. But now, over the last six months, we've engaged with them, showed them our business models, the benefits, the markets. Now we're proud to have SEC's first fintech license. We believe that the most important thing is that the market has clarity and understands the regulations required to be registered. And we're thrilled to have broken new ground and cleared up what it takes to be able to offer services in the market," Tosin Osibodu said in an interview with TechCrunch.
The new license expanded the scope of the startup and will enable them to power multiple brokers and grant access to different digital investment offerings in addition to being a digital sub-broker.
This new license likely helped boost investor confidence in the three-year-old startup and led investors like Breyer Capital to make their first foray into Sub-Saharan Africa.
"We're confident in the value Chaka provides through its digital tools, and we look forward to playing our part in supporting Tosin, Bo, Olaolu, and the Chaka team," said Jim Breyer, CEO of Breyer Capital. He added that "We are proud to align ourselves with a company that is leveling the investment playing field for Nigerians (and Africans at large)."
The startup plans to use this new capital to accelerate its expansion to Ghana and other West African markets. They also intend to hire top talents and integrate more advanced functionalities into their investment and wealth management solutions.
"As we advance, I think something that we're just very focused on is how do we continually reduce access barriers, and we are proud of the initiatives that we've brought and are to come. Watch this space for more partnerships, even with apex institutions in our markets as well," Tosin concluded.