Capitec to Invest $77m in Digital Services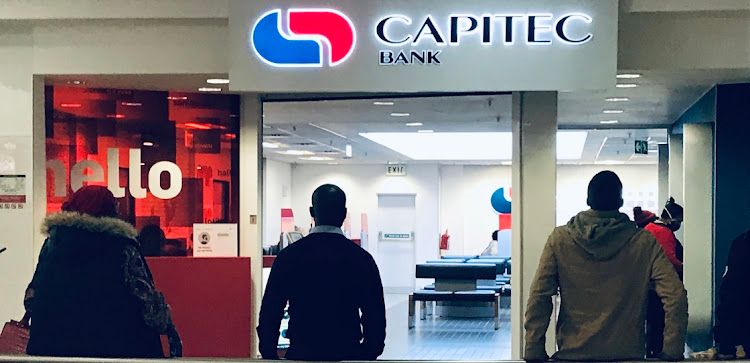 Capitec has revealed it will invest $77 million (R1.4 billion) in key projects, including digital services, as the bank looks to transition its consumers to cashless transactions. This was revealed this week when the bank reported its financial results. Capitec's headline earnings increased by 15% to R9.7 billion in the fiscal year 2023, while profit in the retail bank and insurance businesses increased by 12% to R9.3 billion. Despite starting from a lower foundation, the business bank's profits increased by 124% to R389 million, according to the company.
Capitec's strategy also included the development and launch of Capitec Business, the establishment of an insurance business following the receipt of a long-term insurance license, the launch of mobile virtual network operator Capitec Connect, the expansion of value-added services, and the continuous improvement of its data and technology infrastructure and cloud services.
Capitec CEO Gerrie Fourie, explains that the firm's long-term goal is to transition clients away from cash transactions. He noted that the Live Better program rewards clients for using its products and paying with debit and credit cards rather than cash.
"The program motivates positive banking behaviour and provides rich data, based on which we can offer our clients better solutions and more value. We also bring clients value-added services and world-class digital payment solutions. Capitec Connect is growing well, with over 500 000 active SIM cards, and is disrupting the prepaid market with low-cost data that never expires. We have also introduced conversational banking on WhatsApp and Facebook Messenger," said Fourie.
The bank claims that its good performance in the fiscal year 2023 demonstrates its resilience, agility, and devotion to clients.
Key Growth Highlights
In its most recent fiscal year, Capitec established partnerships with numerous digital payment options, including Apple Pay, Samsung Pay, and Google Pay, with no transaction costs for local card purchases. Capitec also announced the launch of Capitec Pay, its own secure online payment solution tool that protects consumers from screen scraping. According to the company, client adoption of these digital solutions has exceeded expectations.
Capitec claims to have made significant investments in technology and sees it as critical to its goal of providing clients with an ecosystem of goods and services that meet their financial needs.
The bank is transitioning to Amazon Web Technologies and increasing its ability to engage customers across numerous channels "in a seamless way with the services offered by global leaders like Salesforce or LivePerson."
The bank is well-positioned to continue its upward trajectory in the coming years by focusing on an innovative culture, a proper data strategy, cloud technologies, and client insights, it says.
Fourie concludes that the firm was determined to be at the forefront of South Africa's growth story, leveraging its expertise and resources to build a stronger, more prosperous future for the company and the communities it serves.
"We have evolved over the past 22 years from a lender, to a bank, to a financial services company, and with advanced data and technology, we believe we are well-positioned to leverage our client base and make the most of our opportunities for clients and all stakeholders."