Central Bank of Nigeria to Pilot Digital Currency Before December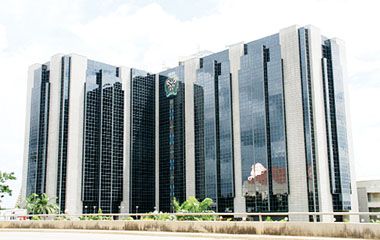 Globally, Central banks are beginning to reconsider their positions on digital currencies as a medium of exchange. That's why over the last two years, some of the world's central banks have been exploring the option of creating their own digital currency to stem the tide of other decentralized currencies such as Bitcoin, Ethereum amongst others.
According to a Central Bank of Nigeria official, the apex bank will soon be launching a central bank digital currency (CBDC) by the end of 2021.
This was disclosed at an online news briefing at the end of the Bankers Committee meeting on Thursday, by Rakiya Mohammed, an information technology specialist at the Central Bank of Nigeria (CBN). The official explained that the Central bank has been exploring a possible CBDC for over two years and has made tremendous progress.
"Very soon we would make an announcement on the date for the launch and by the end of the year; we should have the digital currency. We would possibly launch a pilot scheme in order to provide this kind of currency to the populace," she said.
When it eventually becomes operational, the currency will complement cash notes and help reduce the high cost of managing and transferring cash.
According to the official, another reason the bank plans to introduce digital currency is to make the process of receiving remittances from abroad to Nigeria easier.
She added that digital currency would increase the ability to meet the target, regardless of one's country of residence.
The specialist also said that CBN would be exploring various technological options and engaging various industry players as well as moving to the next stage of proof of concept to pilot the scheme.
Mohammed said that CBN considered the architecture, accessibility issue, and privacy of the currency before going into it.
"We have spent over two years studying this concept of central bank's digital currency and we have identified the risks. And it is one of the reasons why I said we are setting up a central governance structure that would involve all industry stakeholders to access all the risks as we continue on this journey."
"Very soon we would make an announcement on the date for the launch and by the end of the year we should have the digital currency," the central bank director concluded.
While the CBN's decision to launch its digital currency is a welcome idea, you may recall that the CBN ordered banks to stop facilitating crypto transactions and close accounts of known cryptocurrency users earlier this year.
Bank of Ghana considers introducing a Digital Cedi