Convergence Partners Invests $10 Million in 42Markets Group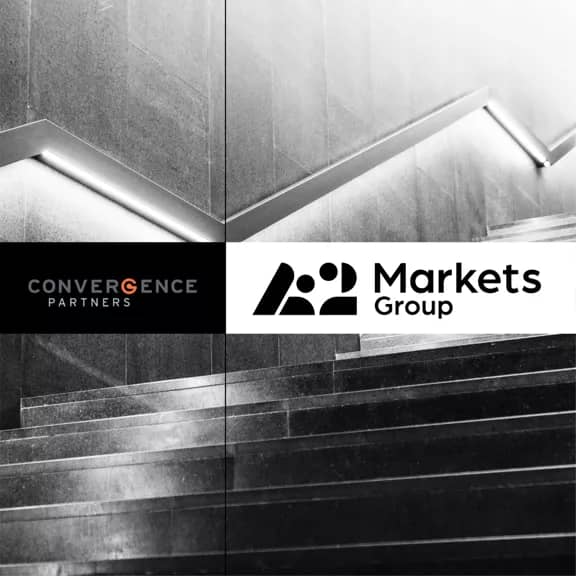 Convergence Partners, a private equity investor in the Sub-Saharan Africa tech industry has invested $10 million in 42Markets Group, a financial and capital markets fintech incubator and investment group.
This investment follows the closing of Convergence Partners Digital Infrastructure Fund (CPDIF) at $296 million which surpasses its initial target by over 18%. The fresh funds will help 42Markets accelerate development and expand its portfolio companies; Mesh.trade, Andile and FXFlow.
Chairman of Convergence Partners,  Andile Ngcaba said, "We are thrilled with our investment in 42Markets Group, which reflects our unwavering dedication to fostering digital infrastructure expansion throughout Africa." He further said, the goal of Convergence Partners is to use technology to close the digital divide and increase access for those in need perfectly aligns with the expertise of 42Markets in decentralized finance, regulatory technology, and financial technology, particularly in bringing global financial and capital markets to underserved regions.
Ngcaba is out on this journey with 42Markets to democratize financial markets and improve accessibility as blockchain adoption on the continent keeps growing. Founded in 2019, Netherlands-based fintech Mesh expanded its offering to South Africa last year and is already receiving strong validation for its business model.
Managing Director of Mesh, Connie Bloem said the investment will help them scale up operations in South Africa while working on its regulatory compliance. The funds will also help launch in the EU. Bloem expressed her excitement upon receiving the investment saying it would enable them to invite more companies and individuals to increase access to the financial markets for all."
Chief Executive of 42Markets Group,  Andries Brink said, "This is a real vote of confidence in the positive impact that investment in digital financial infrastructure can have, both in developing and in mature markets."
Brink further said Convergence Partners has helped Africa through key investments in fibre and data infrastructure. He added that both 42Markets and Convergence Partners will grow financial markets by securely and accurately establishing connections between corporate and retail investors to central banks and other major asset generators across the full range of capital markets solutions. Thanks to the infrastructure Convergence Partners has built, 42Markets companies are the "over-the-top" capital enablers in a very real sense.