Data Science Nigeria Set to Hold The 2nd Edition of AI Invasion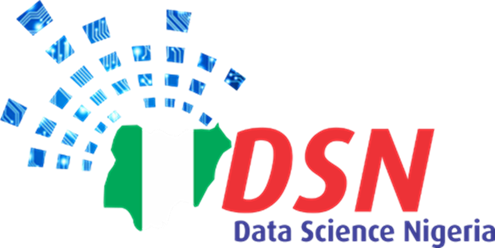 Data Science Nigeria has announced its plan to host the 2021 edition of AI Invasion.
AI Invasion is aimed at driving inclusiveness and accountable learning that catalyzes community spirit, ethical values, and excellence.
During the week-long event, participants will be involved in hands-on sessions, tutorials, and learning sessions where they get to learn about the various aspects of technology, its applications, with a focus on data science, machine learning, and artificial intelligence.
Speaking at the briefing session, Lead Convener Data Science Nigeria, Olubayo Adekanmbi said:
"We believe that we can only build a sustainable value-oriented ecosystem when each participant has a clear sense of mutually-beneficial obligation to learn, impact and tutor upcoming generations of Data Scientists"
According to him, the AI invasion serves as the platform to discover, train and mentor a new generation of data scientists, machine learning engineers, and AI experts.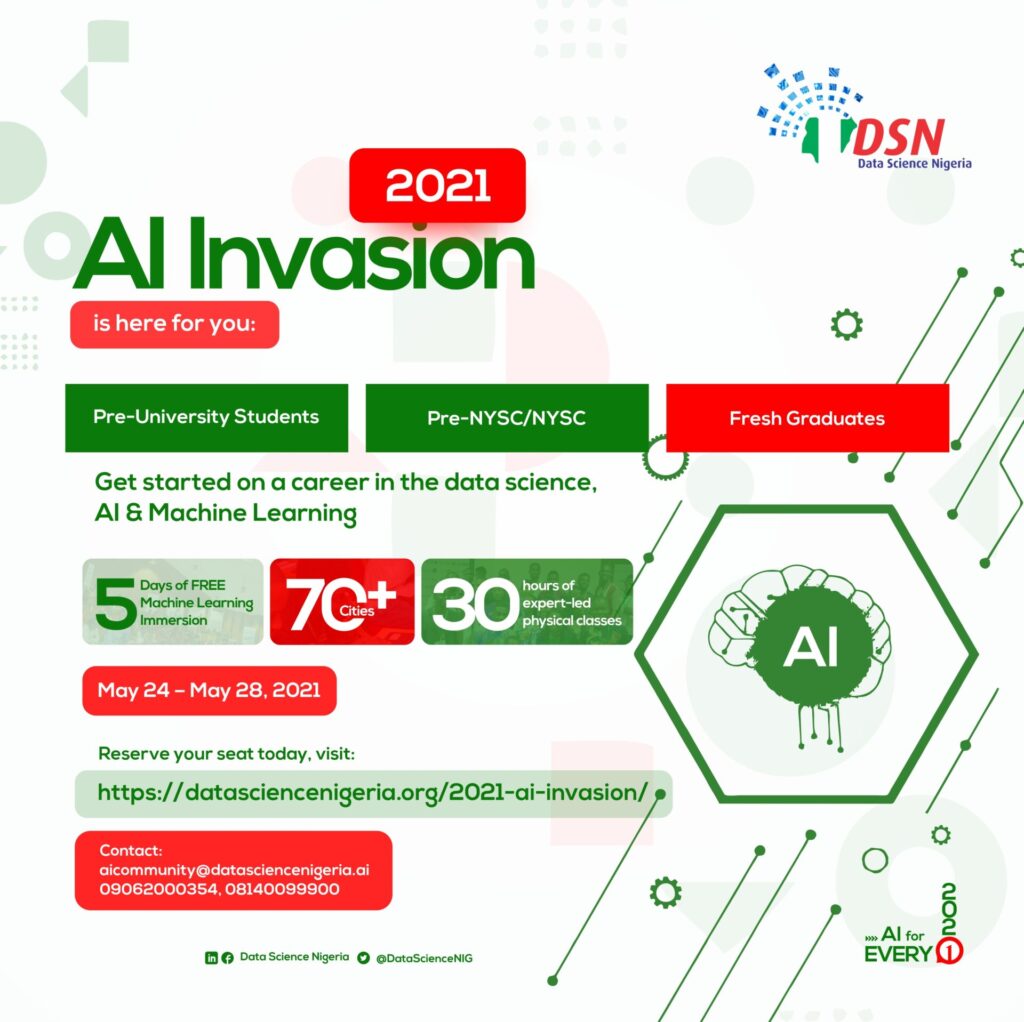 Launched in 2019, the first edition of AI Invasion recorded huge success with practical proofs ranging from career development, professionals switching careers together with the emergence of outstanding data scientist/machine learning engineers who have gone ahead to build global solutions on several projects.
The event will be an on-site event, with various AI+ Campus and City teams participating. The will hold within 5 days, around 70 campuses and cities with an expected increase in the number of participants.
The event is open to everyone who wishes to learn more about the three core areas; data science, machine learning, and artificial intelligence.
In 2020, the event got even better with more than 500 participants. Oluwatosin, an undergraduate of the University of Ilorin and a member of  AI+ Ilorin explained that "taking the decision to change my career path last year was one of the toughest decisions I had to take in life as I barely knew what Data Science was all about. The year 2020 was a tremendous year for me, especially coming across the Data Science Nigeria community which has propelled me to a new level in my career through its event – AI Invasion"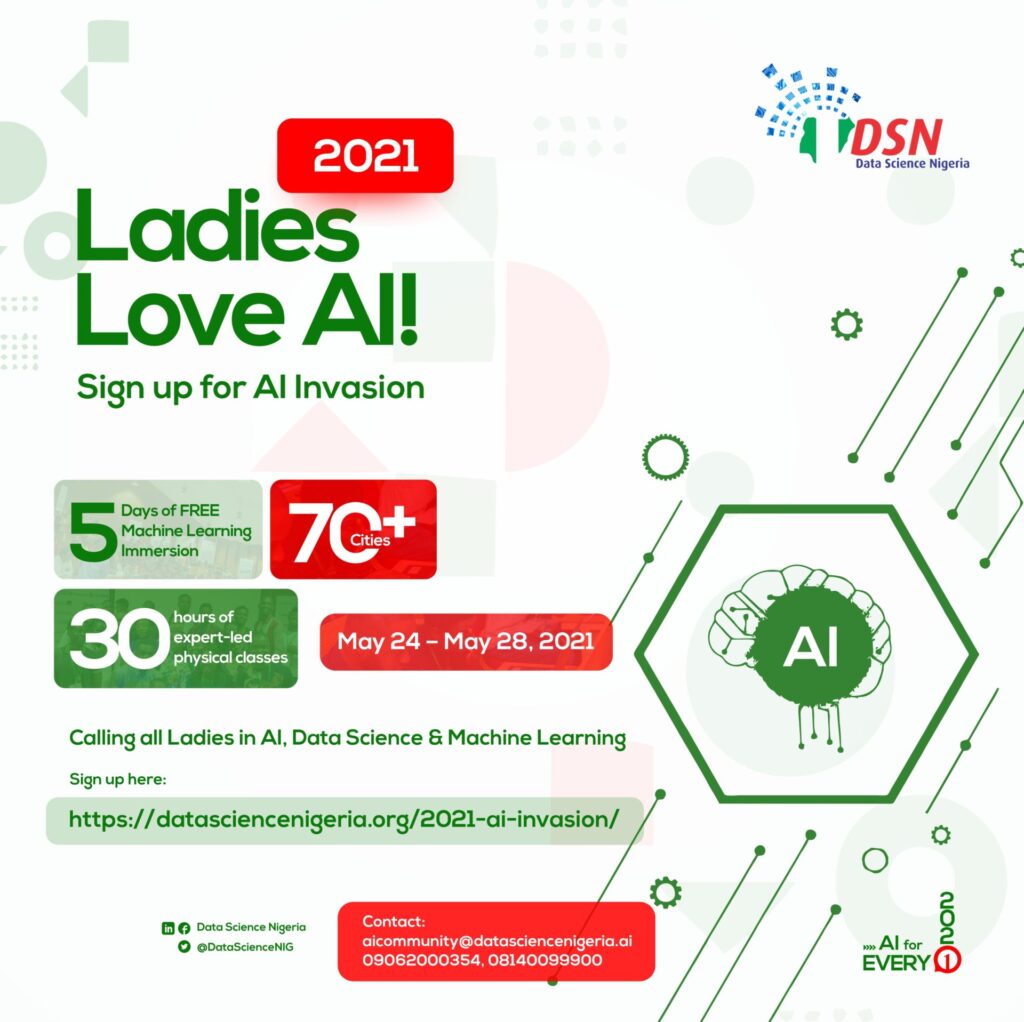 As Data Science Nigeria continues to drive the vision of raising 1 million AI talents in 10 years.
This year's event is scheduled to run from May 24th, 2021 through May 28th, 2021.
Benefits of Attending AI Invasion
During the course of this 5day event, participants will have;
Full machine learning immersion for 5 days
Access to expert tutors at no extra cost
World-class learning content and DSN AI+ Community Tutors
Badge of completion for hackathon participants
Access to Africa's biggest and fastest-growing AI learning community
Access to the DSN AI Knowledge Box consisting of 17000+ videos, e-books, and other learning contents
How  to participate
Intending participants can take part in the event in one of the following ways;
As a Learner
As a host
As a tutor, volunteering to share knowledge while making an impact.
To register for this event, please click here
About Data Science Nigeria: Raising 1 million AI talents in 10 years
Data Science Nigeria is a non-profit registered as Data Scientists Network Foundation. Our vision is to develop Nigeria's AI ecosystem and position the country as a world-class AI skill, research, and outsourcing destination with the opportunity to access a 2-3% share of the estimated global Artificial Intelligence GDP contribution of up to $15.7 trillion by 2030. To know more about Data Science Nigeria, please visit www.datasciencenigeria.