Deal Source Africa Platform to bridge the $331 billion funding gap in Africa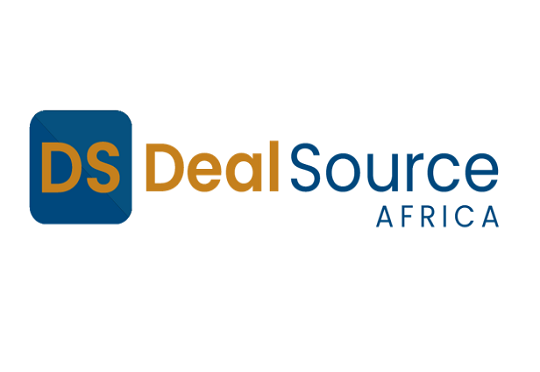 The Deal Source Africa program was officially introduced during the West Africa Deal Summit in Accra. Its primary aim is to establish connections between African businesses and investors, deal advisors, as well as African Impact Funds and investors.
The program aims to address the funding gap of $331 billion that exists for such businesses in Africa. With this funding it is able to meet the specific needs of small and medium-sized businesses (SMEs) with significant growth potential.
Its objective is to provide support and opportunities that align with the requirements of these SMEs, helping them access the necessary capital. Ultimately, the program endeavors to bridge the financial divide and enable SMEs to unlock their full potential in Africa's business landscape.
About Deal Source Africa
Deal Source Africa was developed and funded through the Research and Innovation Systems for Africa (RISA) Fund, which is supported by UK Aid. Following its testing in 2022, it is now fully prepared to carry out its intended operations.
Deal Source Africa comprises a digital platform that links investors with companies, both through in-person and online Deal Rooms. These Deal Rooms serve as venues for businesses to connect with investors. It also facilitates Impact Fund Showcases where African venture funds and local capital providers can meet with potential investors.
Experienced transaction consultants are available on Deal Source Africa to assist businesses with professional support during their fundraising process. The platform's Deal Officers also play a crucial role in facilitating connections with investors. They help to enable smooth and effective communication between businesses and potential investors.
Amma Lartey, the chief executive officer of Impact Investing Ghana, stated that "the research is clear that growing SMEs can significantly accelerate the achievement of the SDGs." She also stated that "creating more efficient connections between businesses, local funds, and limited partners could help deploy more appropriate patient capital."
Etemore Glover, the Chief Executive Officer of the Nigeria National Advisory Board for Impact Investing (Nigeria NABII), made the following statement regarding Deal Source Africa: "Deal Source Africa has the potential to become a major source of financing for companies and local capital providers all over Africa."
The firm's Testimony
Justina Mensah, who oversees the firm's program, highlighted its accomplishments during the initial stage. One notable achievement was the successful connection of 94 businesses with 18 investors through Deal Rooms.
Additionally, 45 companies received personalized assistance from transaction advisors, resulting in the finalization of 3 investments. These outcomes demonstrate the program's effectiveness in facilitating business collaborations and securing investment opportunities.
There are several innovative platforms such as Deal Source Africa, which have been developed and evaluated in collaboration with their users. These platforms can accelerate the process of bridging the funding gap for small and medium-sized enterprises (SMEs).
Justina invited African companies seeking funding, venture capital funds, and other forms of local capital to register themselves on the platform.