Decagon raises $1.5m seed round, receives $25m loan to finance and train software engineers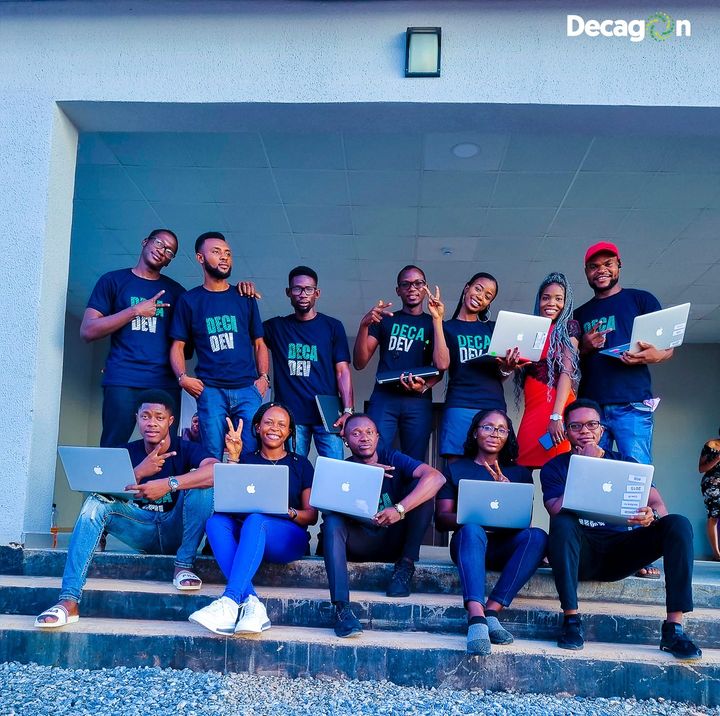 Nigeria-based IT firm, Decagon has today announced the close of a $1.5 million seed round and a $25 million student loan facility received from Sterling Bank, a leading financial institution in Nigeria.
The seed round was led by Kepple Africa and Timon Capital, with investments from Tokyo-based UNITED Inc. and Paul Kokoricha, managing partner at ACA.
Founded by Chika Nwobi in 2018, Decagon operates in the intersection between ed-tech, fintech, and the future of work. The startup trains and links engineers to roles in foreign and local companies through a rigorous six months software engineering program that costs N2 Million ($4000). This payment covers housing, internet connection, laptop, etc.
For students who are unable to afford the program fees, they are offered student loan financing that will cover the entire duration of the program. Students who choose this option are expected to repay approximately N3 million ($6,000) in the space of three years.
This allows the company to offer a Pay-After-Learning plan that includes laptops, housing, Internet, meal allowance, and a stipend. According to the company, no upfront payment is required.
Nwobi says Decagon aims to address the underrepresentation of black people in tech globally, starting with Nigeria. The West African country is the most populous on the continent and the most populous black nation globally.
Per TechCrunch, the startup claims to be the first platform in Nigeria to run a merit-based student loan financing in Nigeria. It also claims to have accepted 440 candidates from 80,000 applicants for its program. The startup also disclosed it has a 100% placement rate for its trainees and a 100% loan repayment rate after training. Its software engineers also have a 410% salary increment after placement.
Global tech talent company Andela employed this model before pivoting, and while it didn't work for them, it seems to be working for Decagon. The reason is likely because Andela used equity financing to carry out these operations, whereas Decagon uses debt.
Commenting on the student loan financing, Obinna Ukachukwu, the divisional head of Sterling Bank said, "We got involved to support alternative education by providing loans for Nigerian students complemented with financial literacy training. Based on the excellent performance of the current portfolio, it made sense to scale our support to Decagon."
Decagon claims to be profitable and is growing at 500% per annum. It will use these fresh funds to scale up its efforts in the intersection between ed-tech, fintech, and the future of work. It will also deepen gender inclusion by increasing female participation in its cohorts from 25% (its current stats) to 50% in the next three years.
"We see this capital as fuel to accelerate our mission to transform exceptional people, often from under-represented backgrounds, into world-class engineers by connecting them with financing, in-demand skills, and their dream jobs," Chika Nwobu said.
"We're thrilled to work with Decagon to build up the top 0.5% of vetted engineering talent in Africa and help connect them to global tech opportunities. The frequency of engineering leaders from US and European companies in our network ask about sourcing African and Nigerian technical talent has increased at a rapid clip, and we're excited to lean into that and help Decagon on their mission," partner at Timon Capital, Chris Muscarella, said in a statement.