Why the Kenyan Thriving Agri-Tech Startup Sector is Yet to Translate into Food Security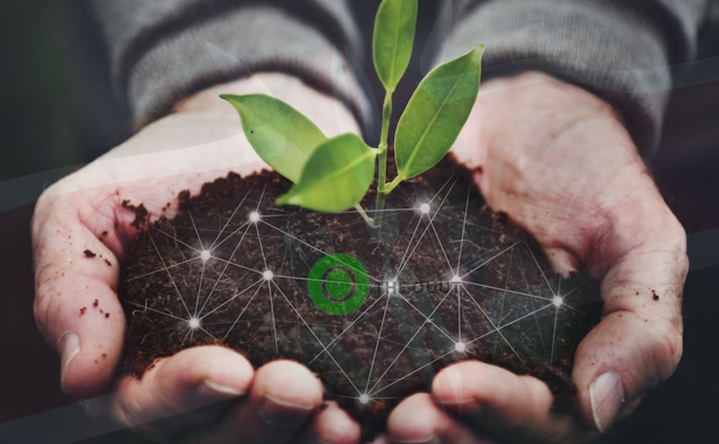 Agriculture is the mainstay of the Kenyan economy, accounting for more than 20 percent of the GDP and employing over 40 percent of the total population according to a report by the Central Bank of Kenya. Kenya's food security challenges, combined with the country's burgeoning digital transformation, have resulted in the country emerging as a leading market for agri-tech innovation and investment, as well as a thriving agri-tech startup sector. According to multiple reports, Kenya has over 100 agri-tech startups, accounting for more than a quarter of the total in Sub-Saharan Africa, demonstrating the importance of agriculture to Kenya's economy and local communities. Farmers' internal efficiencies and market reach are the primary concerns of agritech entrepreneurs.
According to Disrupt Africa's Kenyan Tech Ecosystem 2022 report, the agri-tech sector employs 2,065 people, (18 percent of startup jobs). Twiga Foods (821), Apollo Agriculture (594), and Pula (224), which are three of Kenya's top ten (startup) employers, are three of the country's top ten (startup) employers. Agritech companies have a higher than average rate of accelerator participation, with 16 accelerated (51.6%). Kenya should be on its way to food sufficiency; however, general productivity is low, and the country remains overly reliant on imports to support its growing population's food consumption.  The import value of food and beverages to Kenya in January 2022 was roughly $142 million comprising mainly maize, unmilled wheat and wheat flour, rice, and sugar from Uganda, South Africa, European countries, India, and the United States per Statista report, raising the question, why?
Why a Thriving Agri-Tech Sector is not Translating to Food Security in Kenya
There are several reasons why Kenya, despite having a thriving agri-tech startup sector, remains overly reliant on food imports. The first reason is poor infrastructure, which affects food transportation. The majority of food produced in Kenya is transported by road, which is frequently in poor condition, causing delays and damage to the produce. Furthermore, the country's railway system is underdeveloped, making long-distance transportation difficult. As a result, importing food from other countries is less expensive than transporting food within the country.
Another important factor limiting the impact of Kenya's thriving agritech startup sector is the gap between technological innovation and smallholder farmers, who make up the majority of the country's agricultural workforce. Many smallholder farmers do not have access to the technology, financing, or information required to effectively implement new agritech solutions, resulting in low adoption rates and a limited impact on food security.
Also, the a high cost of production; production costs in Kenya are frequently higher than in other countries, making it difficult for Kenyan farmers to compete in the global market. Kenyan farmers struggle to produce food at a competitive price due to the high cost of inputs such as fertilizers, seeds, and pesticides, as well as the high cost of labor. As a result, importing food from other countries is less expensive than producing it locally.
Another challenge is a lack of market access, as many small-scale farmers in Kenya have limited access to markets, making it difficult for them to sell their produce. Due to a lack of market access, their produce sells at low prices, making it difficult for them to invest in their farms and increase their yields. Furthermore, a lack of market access limits farmers' ability to negotiate prices, leading to exploitative practices by middlemen.
Furthermore, Kenya's agritech startup sector has primarily focused on high-value crops and export-oriented agriculture, often overlooking the needs and interests of smallholder farmers who grow staple crops like maize, wheat, and beans. These crops are critical for Kenyan food security but receive less attention from the agritech startup sector, limiting their potential impact on food security.
THE ROLE OF AGRITECH IN ENSURING FOOD SECURITY IN NIGERIA
How Kenyan Agritech Startups can Drive Food Sufficiency
Despite the challenges confronting Kenya's agricultural sector, opportunities for growth and development exist. Kenya's agri-tech sector is thriving, and startups are developing innovative solutions to the sector's challenges. Companies, for example, are developing mobile apps to provide farmers with weather forecasts, market prices, and financing options. Others are working on precision agriculture technologies to help farmers make better use of inputs like water and fertilizer.
To complement what the Kenyan government is already doing by launching the Digital-For-Agriculture (D4Ag) project, which sees farming operations transferred to online channels, and by establishing the Kenya Agricultural and Livestock Research Organization (KALRO), which prepares smallholders for digital adoption. The D4Ag aims to enroll 1.4 million smallholder farms online by 2023 and create a network of 2,300 retailers supplying farm inputs. The government should be more proactive in supporting farmers and the Agri-tech sector. The government should invest in infrastructure such as roads and railways to improve food transportation. It should also provide farmers with financing to help them expand their operations and invest in modern agricultural technologies.
The government should also work to reduce Kenya's production costs. This could be accomplished by subsidizing inputs like fertilizer and seeds, as well as investing in research to develop new crop varieties that are more resistant to pests and diseases. Furthermore, the government could collaborate with private-sector partners to develop agro-processing facilities, which would aid in reducing post-harvest losses and increasing the value of agricultural products.
Another critical issue that must be addressed is market access. The government should work to improve small-scale farmers' market access by building market infrastructure such as storage facilities, transportation systems, and market information systems. Furthermore, the government should work to improve trade with other countries in the region to expand the market for Kenyan agricultural products.
The government must also address the impact of climate change on agriculture through investment in research to develop climate-resilient crop varieties and encourage sustainable agricultural practices like conservation agriculture and agroforestry.
Kenya's reliance on foreign countries for food is a complex issue that necessitates a multifaceted approach. While Kenya's agri-tech sector is thriving and holds great promise, the agricultural sector still faces several challenges, including poor infrastructure, a lack of financing, high production costs, limited market access, and the impact of climate change. The government must be more proactive in addressing these challenges by investing in infrastructure, providing financing to farmers, lowering production costs, improving market access, and mitigating the effects of climate change. Kenya can achieve food sufficiency and become a major player in the global agricultural market by doing so.