Dream VC Introduces Its 2023 Cohort of "Launch into VC"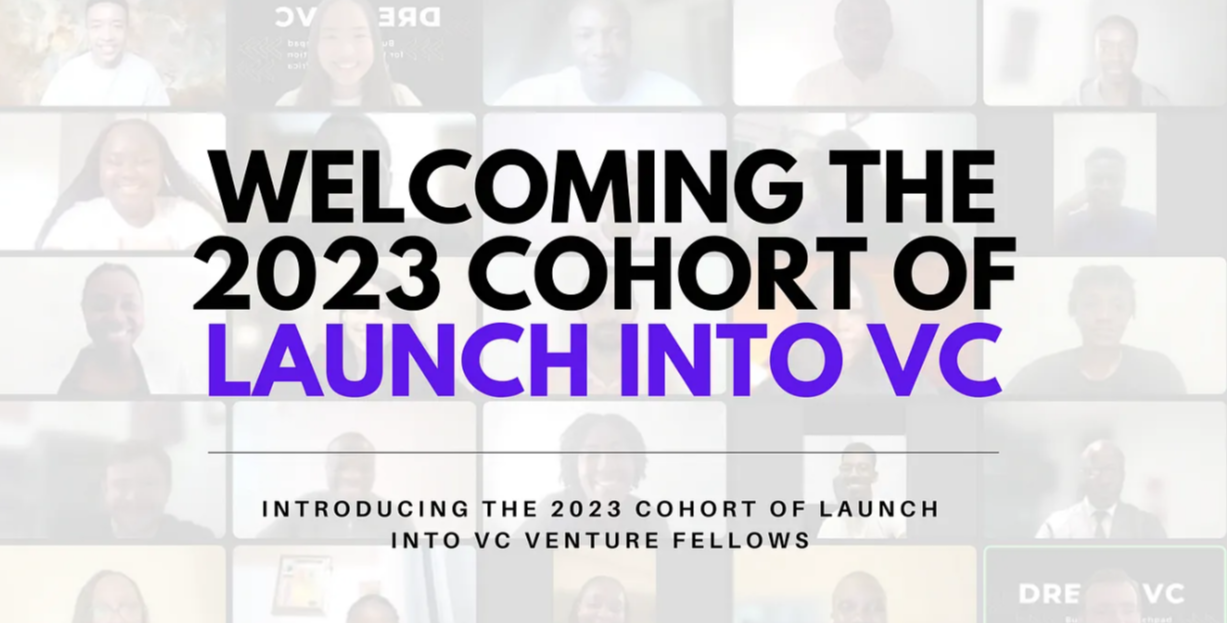 Dream VC is thrilled to announce the latest group of fellows for its highly anticipated Launch into VC (LIVC) program. This program serves as an intensive crash course for aspiring junior professionals and graduates aiming to enter the African venture capital landscape.  

With an impressive track record, over 85% of LIVC program alumni have successfully secured positions in tech, startup, and venture capital roles, including over 40 placements within global venture capital and private equity firms.
Out of all the fellowship programs offered by Dream VC, the LIVC program remains the most competitive. Once again, the 2023 cohort proved to be exceptionally selective, with all fellows being among the remarkable 3% acceptance rate from the application pool.
The fellows underwent a rigorous four-stage application process and emerged as the best junior talent prospects in the African venture ecosystem.
The 2023 LIVC cohort exhibits several noteworthy statistics that set it apart:
Female representation: This is the first time in Dream VC's history that the number of self-identifying female fellows surpasses that of male fellows, with women accounting for 54% of the 2023 class. This achievement demonstrates the increasing presence and influence of women in the African venture capital sphere.

Cohort size: The 2023 LIVC cohort is the largest to date, consisting of 48 fellows hailing from 24 countries across the globe. This diverse representation enriches the program by incorporating various perspectives and experiences.

Expansion of represented ecosystems: Dream VC welcomes fellows from ecosystems that are being represented for the first time, including Senegal, Togo, Tunisia, and Egypt. This expansion highlights the program's commitment to fostering a pan-African network of venture capital professionals.

Diaspora representation: The 2023 cohort boasts the highest diaspora representation in Dream VC's history. Several fellows identify as members of the African diaspora residing in countries such as the United States, United Kingdom, France, Sweden, and more. This diverse diaspora representation strengthens the global reach and impact of Dream VC.
Dream VC is proud of the accomplishments and diversity exhibited by the 2023 LIVC fellows, and is confident that their participation will contribute significantly to the growth and development of the African venture capital ecosystem.