Mark Kleyner's Dream VC is Training Africa's Next VCs Through its Venture Capital Fellowship Programs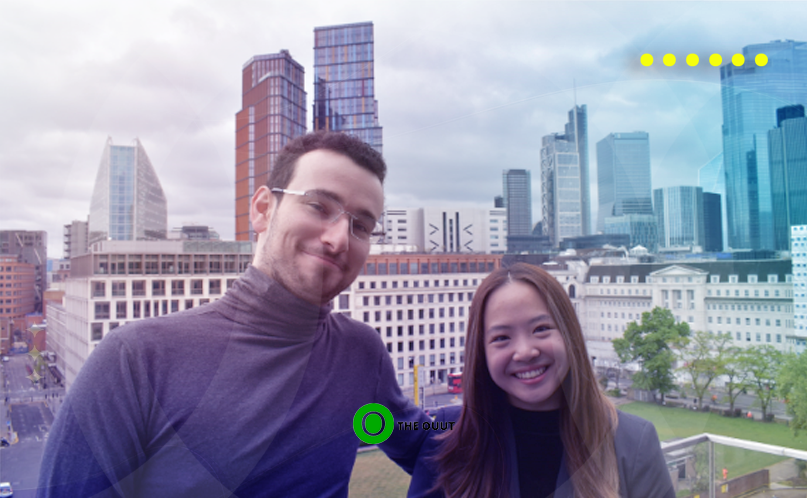 Founded in 2021 by a team of investors, ecosystem builders, and tech founders alike, Dream VC has grown into a thriving community of 80+ alumni fellows spread across 30+ countries and growing with each cohort, striving to democratize access to and understanding of the venture capital space for professionals on the continent and among the diaspora. The institute is entirely remote and celebrates its return for 2023 by announcing plans to double its recruitment programs, aiming to train a further 60+ future investors for the African continent.
In a personal message to the Ouut, Mark Kleyner, the co-founder of Dream VC, noted that as an investor accelerator, the firm was dedicated to training the next generation of African-focused investors globally.
"Dream VC is pleased to announce that applications for its 2023 Venture Capital Fellowship Programs are now open. The programs offer an extensive curriculum, practical training, and direct exposure to world-class investors, providing the ideal launchpad for aspiring and current investors to break into the African venture space," Kleyner said.
Dream VC programs have a strong reputation in Africa, with over 50 venture capital funds supporting the curriculum. To date, it has successfully trained over 80 fellows through its flagship Investor Accelerator and Launch into Venture Capital Programs, and these fellows now span everywhere from North America to South Asia, though a majority are based in Africa.
Past fellows have gone on to launch investment funds, set up accelerators and startup hubs, and join new and established investment funds across Africa and beyond. Today, Dream VC fellows work with over 35 VC and PE funds, including the likes of Ajim Capital, Capria Ventures, Future Africa, Lateral Frontiers, Oui Capital, Verod-Kepple Africa Ventures, and more, and are investing in hundreds of startups.
This year, Dream VC will run two programs
The 3-month-long Launch into Venture Capital Program (LIVC)
The 5-month-long Investor Accelerator Program
The Launch into Venture Capital Program is ideal for junior professionals and graduates who wish to build an unparalleled skillset and break into entry-level roles (interns, analysts, associates) in African-focused VC and investment firms.
The curriculum for the Launch into Venture Capital Program is very intensive and structured like a bootcamp, with predominantly skills-based training throughout the program. Fellows on this program would get a crash course in VC and learn fundamental venture capital skills like due screening, analysis, due diligence, and more. They would also be trained in post-investment value addition and startup support. The program also includes extensive career-building, mentorship, and network development.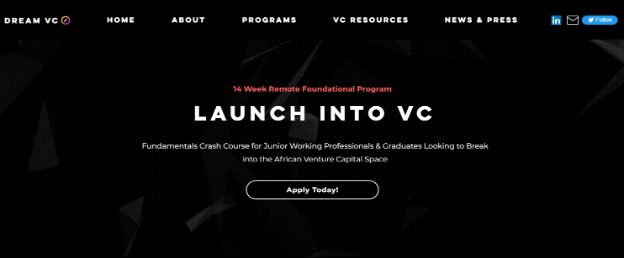 The Investor Accelerator Program is geared towards mid- to advanced-stage career professionals who have the capital and experience to begin investment activities upon program completion.
The Investor Accelerator Program is an immersive experience that covers over 800 hours of on-demand content and multiple weekly lessons across skill-building, theory, fundamentals, venture capital, and angel investing, covering many topics, from VC 101 to fund launch and VC career development. Fellows in this program would be immersed in the 0-100 of Dream VC's extensive curriculum and would be ready to begin investment activities or launch an initiative of their own upon program completion.

Dream VC's application process is highly competitive, with an acceptance rate of less than 10% based on past data and interviews with the founders. Applicants will go through a four-stage application process involving motivational questions, research assignments, interviews with past fellows, and Dream VC staff.
Applications for both programs are now open and will close on April 16th. The programs will run in the summer and autumn, with the Launch into VC program running from June to late August and the Investor Accelerator program running from June to late October.
Dream VC Co-Founder Mark Kleyner expressed excitement about the opening of applications, saying: "Dream VC is excited to open up applications for our Venture Capital Fellowship programs for 2023. We have had an amazing reaction from the startup and venture world in the past and are excited to welcome new applicants from across Africa and beyond to our growing fellow community. Good luck to all the applicants!"
Interested persons can click here to apply for the Launch into VC program, and here to apply for the Investor Accelerator program. For any questions about the applications, potential fellows can contact the firm by clicking here.
Dream VC's commitment to training the next generation of African-focused investors is unparalleled and remains unwavering despite the current downturn in the market. The programs offer a unique opportunity to gain practical experience in the venture capital industry and provide fellows with the necessary skills and experience to succeed in their careers. With the opening of applications for the 2023 Venture Capital Fellowship programs, Dream VC looks forward to welcoming new applicants to their growing fellow community.