DRS Rebrands as CYBER1 Solutions South Africa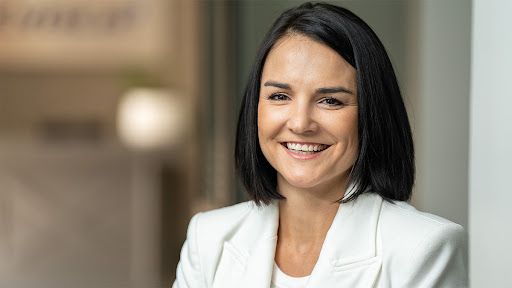 Dynamic Recovery Services (DRS), a local provider of security solutions, is pleased to announce that company has changed its name to CYBER1 Solutions South Africa. The action is a part of Cyber1 Group's, a worldwide holding company with headquarters in Stockholm, goal to increase its presence and unify its subsidiaries under a single, unified brand.
DRS was founded in 1997 and has had steady growth since then. Top worldwide cybersecurity consultancy and solutions provider CYBER1 purchased the business in 2015. The firm also owns Cognosec Dubai, a premier and reputable international cybersecurity specialist, as well as Professional Technologies (ProTec), one of Kenya's top network security and management solutions.
This year, these three thriving companies will unify under the name CYBER1 Solutions, highlighting the group's dedication to worldwide cooperation and clearing up any ambiguity regarding services that are provided outside of a certain geographic area.
According to chief operating officer Vivian Gevers, complexity is causing enormous problems for cybersecurity professionals all over the world. Working together, we can attack cybersecurity with a services strategy that produces results that are proven to be in line with corporate goals. Gevers noted that the Group had a record year last year, thanks to the support of all of its clients. She asserts that CYBER1 is positioned for continued growth and expansion into new areas as one, consolidated, multinational brand.
Africa and the Middle East will see the rebranding, which will make use of the organization's decades of experience, research, and best-in-class technologies in the security field. The organization will be able to concentrate on generating results that help partners and customers secure their companies and data assets thanks to this combination.
The group's strategy is still to work closely with clients and provide them with support throughout Europe, the Middle East, Africa, and South America.
According to Gevers, this expansion includes the official establishment of a new satellite office in London to support both European customers looking for the cost-effectiveness of rand-based SOC services and cybersecurity expertise from South Africa as well as South African and African customers expanding into the UK. Additionally, the company's Middle East division has aspirations to expand into Saudi Arabia and Qatar in addition to recently opening an office in India.
"It is a very exciting time for us as we continually strive to help customers navigate today's evolving threat landscape and fight increasingly sophisticated and determined adversaries. Our new brand shines the spotlight on the fact that facing today's cyber security challenges together can only produce better, more effective outcomes than trying to protect our most valuable assets alone," says Gevers.