E3LCEF Gets $48.1M to Back Tech-Enabled Low-Carbon Entrepreneurs in Africa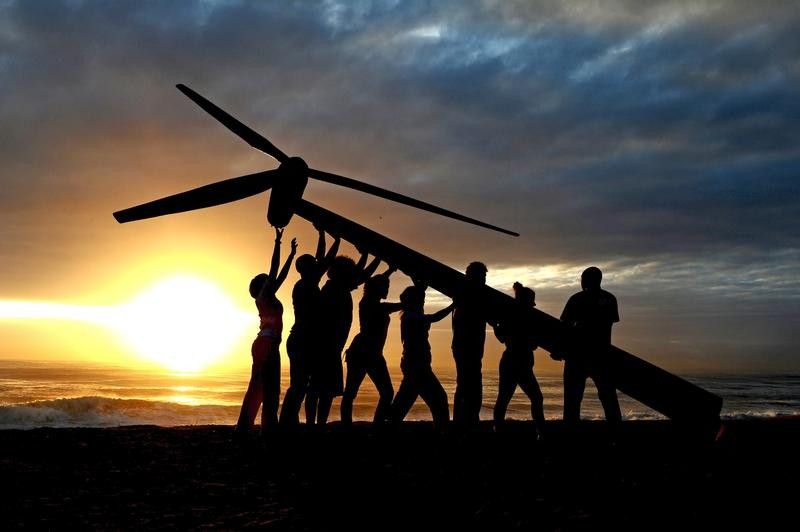 In a pivotal move toward a sustainable future, the E3 Low Carbon Economy Fund for Africa (E3LCEF) has secured an impressive first close at $48.1 million. Also, with E3LCEF's clear mission to invest in Africa's next-generation low-carbon entrepreneurs, this fund will play a vital role in scaling new technologies and business models that are enabled by the low-carbon economy. roviding early-stage startups with financial support and substantial capital for follow-on rounds, E3LCEF aims to accelerate the growth of African cleantech innovations and contribute to a more equitable and resilient global economy.
E3 Capital and Lion's Head facilitated the round and will leverage their respective experience and footprint in Africa for their new investment. E3 Capital also currently manages a $75 million fund (EAVF I). Through this Fund it invests in decentralised energy businesses across Africa, with 15 investments in East West, and Southern Africa. Lion's Head is an established, emerging and frontier market-focused asset manager. It manages over $700 million, and through a separate subsidiary provides corporate finance advisory services to governments, multi-laterals, and private companies. Together, E3 and Lion's Head have invested more than $400 million in 30 African countries. E3LCEF is a Luxembourg-domiciled fund for which Lion's Head acts as AIFM and E3 Capital as Fund Adviser.
KfW, FMO, Swedfund International AB, and PROPARCO's support showcases the belief in the innovative potential of vibrant African entrepreneurs and the commitment to a sustainable future. With KfW Development Bank as an anchor investor, the fund has a solid foundation to drive its investment strategy forward. The extensive networks and expertise of E3 Capital and Lion's Head, combined with the backing of these institutional investors, ensure a comprehensive approach to supporting the African cleantech sector.
What E3LCEF's New Investors Are Saying
Speaking on the investment, Clemens Calice, the Head CEO of Lion said, "We are excited to back a new generation of entrepreneurs. We feel this is a great time to back low-carbon businesses in Africa which are starting to see potential for substantial scale. The E3 team brings unique expertise working with early-stage startups across the continent and have demonstrated this ability with their existing portfolio which is starting to show signs of clear winners."
Paras Patel, Founder and Managing Partner of E3 Capital equally said, "African businesses are starting to emerge with clear product market fit and a strong commercial potential at the core within the low carbon economy. The quality of entrepreneurs we are seeing is striking. We are passionate about helping African entrepreneurs build the next generation of innovative businesses that innovate, scale and impact the lives of all of us in the coming years. My partner, Vladmir Dugin, and I are grateful for the support we have received from our investors and look forward to engaging with many existing and new entrepreneurs in the coming months."
Stephanie Lindemann-Kohrs, Director of the Equity Finance Department at KfW Development Bank, underscored, "With its investment in the E3 Low Carbon Economy Fund I, KfW is investing as an anchor investor in the first fund of the newly formed E3 Capital team. We are pleased to have the E3 Management team together with Lions Head as very experienced partners with a long positive track record to drive the implementation of the funds' investment strategy. We are equally convinced that the investments of the Fund will make a significant contribution towards climate neutrality and climate justice in Africa."
What E3LCEF Aim to Achieve in Africa
The primary objective of E3LCEF is to foster the development and adoption of alternative clean energy options across Africa. Focusing on early-stage companies, the fund recognizes the potential for substantial scale in low-carbon businesses on the continent.
Also, E3LCEF is committed to identifying and nurturing innovative African entrepreneurs. The fund's founders are passionate about supporting the next generation of business leaders who have demonstrated clear product-market fit and possess strong commercial potential within the low-carbon economy. By providing access to capital, E3LCEF empowers these entrepreneurs to bring their groundbreaking ideas to fruition, ultimately impacting the lives of people across the continent.
Likewise, the Fund's vision aligns with the global goal of achieving climate neutrality and climate justice. Also, through strategic investments, E3LCEF will contribute significantly to mitigating climate change and ensuring equitable access to clean energy solutions across Africa. Again, by supporting innovative and scalable low-carbon businesses, E3LCEF strengthens the continent's resilience to climate-related challenges while fostering economic growth and job creation.
Finally, access to energy remains a critical challenge in many parts of Africa. E3LCEF recognises this issue and seeks to address it by investing in decentralised energy businesses. Also, by focusing on companies in East, West, and Southern Africa, the fund aims to bridge the energy access gap and empower communities with sustainable and affordable energy solutions. Through its investments, E3LCEF has been instrumental in promoting pay-as-you-go solar and commercial and industrial renewable energy initiatives, bringing clean energy to even the most remote and underserved areas.