Egypt-based Fatura secures $3M Pre-Series A funding to expand its ecommerce and digital lending platform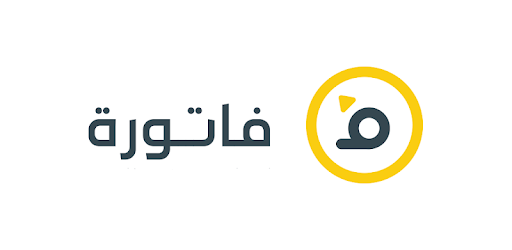 Egypt-based B2B e-commerce platform, Fatura has raised $3 million in a pre-series A funding round co-led by Egypt based VC firm, Sawari Ventures and Arzan VC.
The funding round also saw participation from previous investors EFG-EV and Cairo Angels; others include Egypt Ventures and Khwarizmi Ventures.
In August 2020, Fatura raised a 7 figure undisclosed seed round led by Egypt's first fintech-focused VC fund, Disruptech, other investors in the seed round include EFG EV and Cairo Angels.
Fatura, Egyptian ecommerce platform, secures seven-figure seed from Dusruptech.
Founded in 2019 by Hossam Ali, Ahmed Anwar, and AbdAllah Mohebeldin, who were later joined by Ahmed Al Bakary, Fatura was established to meet the demand of FMCG retailers in different industries by providing a simple-to-use mobile application that allows them to access a network of carefully vetted wholesalers.
By leveraging underutilized assets already owned by wholesalers, the startup uses technology to resolve inefficiencies in the supply chain niche for all relevant stakeholders including retailers, wholesalers, and manufacturers. The startup is currently piloting in other industries.
Over the last 18 months, Fatura has been able to expand its services to 20 governorates in Egypt, providing its services to about 25,000 retailers. The startup also claims to have onboarded over 500 wholesalers and FMCGs on its platform.
In April, the startup announced that it has processed over one billion Egyptian pounds (over $63Million) in transaction value in the last year. With its presence in 20 governorates currently, the startup also plans to reach more than 100,000 merchants in all the governorates of Egypt by Q1 2022.
The Fatura platform provides information about the number of stocks and the prices for the various commodities. This helps boost wholesalers' sales and allows customers to get whatever products they desire at competitive prices. Another advantage is that it helps the wholesalers manage their sales and stores seamlessly.
"Through the database, we can provide real and detailed numbers of market sales for companies, through sales operations that take place between the wholesaler and retailer. We can provide companies with reports on their market shares, the most requested products, and the products that the market needs during the coming period" Hossam Ali said
Commenting on the funding round, Hany Al-Sonbaty, Managing Partner at Sawari Ventures said, "The team has demonstrated that they have the vision to identify new opportunities and the prowess and agility to implement and deliver. We are excited to become part of their journey.
Fatura's existing infrastructure has enabled them to expand their offerings to new customers."
Hossam Ali, Fatura's CEO, added "There is a great opportunity in the B2B space in Egypt. That is growing as the players are becoming digitally mature and ready. Collectively, the digital B2B players in the FMCG space capture less than 5% of the market, and there is a long way to go. Our conviction is to stay asset-light, be inclusive to all the industry stakeholders, and to attract the best-on-ground acquisition force across the country."
This new investment will enable Fatura to extend its services beyond e-commerce and digital lending to optimize the exchange of goods, money, and information in the B2B context. It plans to do all these while also maintaining a focus on convenience and the different user experiences on its platform.