Egypt's CardoO Rolls out IoT-powered Watch, Secures $660K in Pre-seed Round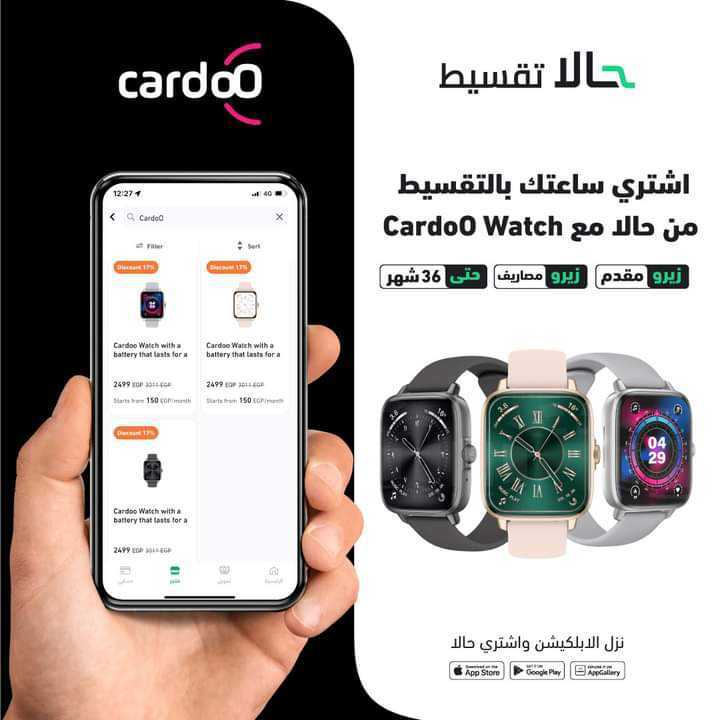 Egypt-based Internet of Things (IoT) startup CardoO, has rolled out its first IoT-Enabled Smartwatch. The rollout follows CardoO's closing of a $660,00 seed round from Alexandria Angel Network, with participation from Sofico Investments and other angel investors from Saudi Arabia.
CardoO, which was founded in 2018, specializes in producing consumer IoT electronics. The CardoO Watch is a chic and adaptable wearable that blends fashion and utility intending to simplify and enhance the lifestyle of its users. Through the IoT, it enables consumers to communicate with technology, stay connected, manage their daily duties, and check their health.
Founder and CEO of CardoO, Ahmed Adel said, "We are thrilled to introduce the CardoO Watch, our first IoT-enabled product that combines style, functionality, and connectivity. Sleek design meets functionality in CardoO Watch, making it the perfect companion for a fashionable and active lifestyle. With its advanced features and seamless integration with the CardoO mobile app, the CardoO Watch represents a significant milestone in our commitment to delivering innovative and accessible smart devices to our valued customers, we are proud to have developed this Egyptian technology product with a team of Egyptian developers in the company."
Adel explained that the new watch is compatible with the CardoO smart application, which can be installed at zero cost on smartphones. The application was built based on artificial intelligence algorithms to provide data analysis and recommendations for a professional user experience.
The CardoO Watch will be available on the market starting May 28, 2023, via the CardoO website and selected retail partners. Currently, distribution exists in the Egyptian market, but will later expand to other countries within the region.
MENA Smartwatch Market
The Middle East & Africa Smartwatch Market is projected to record a CAGR of 7.9% up to the year 2027. The demand for smartwatches has been driven by the increasing rates of urbanization. This has surged customer desire for visually pleasing, technologically advanced items that can better meet their needs, such as time schedules and numerous capabilities in one device. The vast millennial population in the area has also begun to use smartwatches as a result of increased spending on their tracking of normal work hours and luxury standards. Reports from Cisco revealed that the number of connected wearable devices in the region is projected to reach 46 million by this year. The region's wearables market which ranges from fitness bands to smart wearables like watches is undergoing a tremendous transformation.