Empowering African Youth, Tshimologong Drives Innovation in Gaming, Animation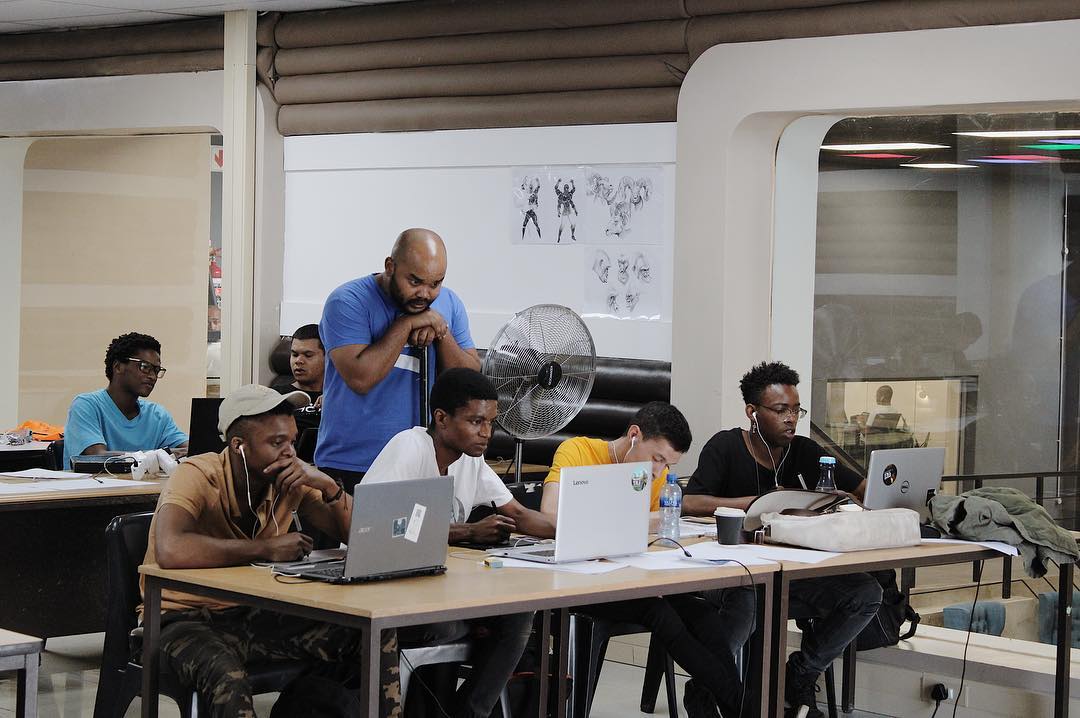 Over time, the gaming industry has expanded into a lucrative global sector with a wide-ranging and extensive audience. South Africa has witnessed consistent expansion in its gaming industry. This is due to enhanced technology access, growing gaming interest, and a thriving developer community.

The Tshimologong Digital Innovation Precinct in Johannesburg equips South African youth to succeed in the global gaming and animation industry. The incubator hub receives support from the Agence Française de Développement (AFD) and the French Institute of South Africa (IFAS).

Fostering African talents and economic growth
Tshimologong equips young developers with the necessary resources and education to succeed in coding, game development, UX, and app development. This creates opportunities for African talent to enter and thrive in the profitable gaming market. With its launch in 2021, the program has already achieved notable accomplishments.

In 2022, Tshimologong provided assistance to 237 individuals, of which 187 were young people and 103 were women. Significantly, Tshimologong generated 50 employment opportunities, effectively tackling the high youth unemployment rate of 62% in South Africa.

Erika Denis, a creative industries specialist at Tshimologong, highlights the significance of enabling young individuals to access creative sectors. This is because these platforms serve as a catalyst for fostering innovation and stimulating economic growth.

According to Denis, "Tshimologong is committed to investing in the leading lights of the digital creative industry. This industry has significant growth potential, according to our research. Our programmes aim to attract African youth, with a strong focus on women, who are ready to start their careers in the industry in Africa."



Tshimologong's Role in the African gaming industry
The African gaming industry is undergoing swift expansion and attracting global attention, despite its current size. Moreover, a significant demand for digital-savvy creatives to support the African economy exists. As the number of African mobile gamers surged from 77 million in 2015 to 186 million in 2022, gaming startups attracted significant investments.

Investment in African gaming platforms is on the rise, indicating investor trust in Africa's emerging status as a gaming market. Start-ups like Carry1st, which is headquartered in South Africa, are strategically preparing themselves to capitalize on the upcoming period of growth in the gaming industry.

Tshimologong's incubation programs are crucial in empowering young startups with essential resources, education, and assistance to thrive in the global market. Through enhancing the African creative industries ecosystem, Tshimologong aims to strengthen the continent's global standing.

Nicholas Nhundu, an investment officer at AFD, takes pride in the organization's involvement in driving digital innovation in South Africa. AFD, present in 108 countries, seeks to aid partners in achieving Sustainable Development Goals for a fairer, sustainable world.

According to Nhundu, "Our commitment in South Africa should – especially during Youth Month – give youth access to the digital landscape and empower them to use their new skillsets to make a name for themselves, locally and internationally."

Highlights of Tshimologong's outstanding students
Tshimologong shines a spotlight on exceptional students' accomplishments during Youth Month, showcasing their inspiring success stories. Their success stories encompass the following names Bokang Koatja, Xabiso Vilis, Lola Aikins, Anathi Hadebei, and Peter Mukucha.

Tshimologong's dedication to nurturing talent in the digital creative industry remains strong, motivating aspiring individuals to join its Innovation program. African youth can seize an exceptional chance to enter the digital creative industry and leave a lasting impact worldwide.