Energy Investment Village to Energize African Startups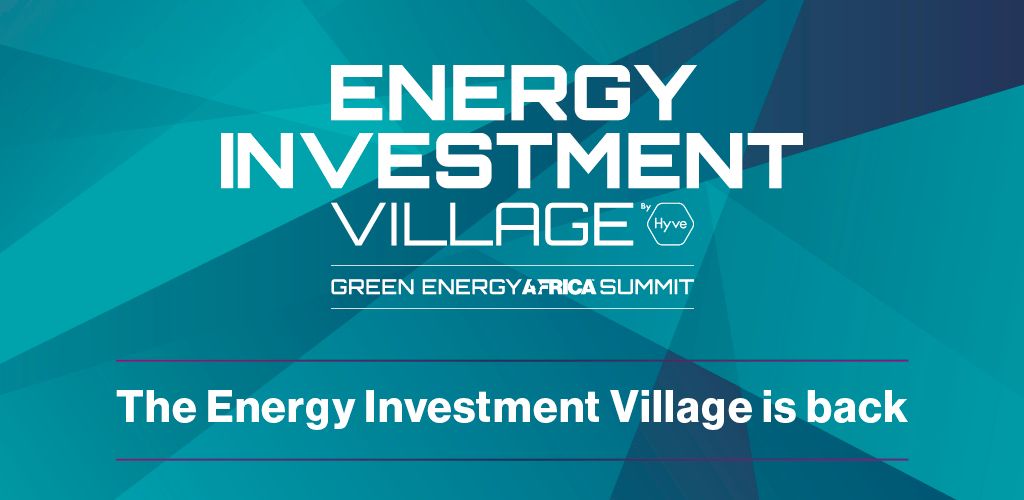 Application to the Energy Investment Village's highly anticipated pitch event is still ongoing. The event titled "lions den" promises to be a game changer for Africa's sustainable energy sector. Start-ups from South Africa and various regions in Africa have been extended an invitation to partake in an exhilarating competition scheduled to occur during the Green Energy Africa Summit on Wednesday 11, October 2023.
This event aims to bring about a transformation in the energy sector of the continent and foster sustainable advancements. Participants will have an opportunity to secure up to R5 million (approximately $250,000) in venture capital funding, sparking innovation and driving sustainable development throughout Africa.
In order to be eligible for participation in the pitching event organized by the Energy Investment Village, projects must satisfy specific requirements. These criteria include being involved in the energy sector, being established, headquartered, and operated within Africa, and being prepared for market entry, with a functioning prototype that has already been showcased. Additionally, it is desirable for the projects to align with the objectives of promoting a cleaner and decarbonized energy environment.
Applicants must comply with the explicit terms and conditions set forth by the Energy Investment Village. These terms encompass the stipulation that the project must be a clean energy initiative and situated within Africa. Shortlisted teams are required to be present at the Energy Investment Village event in Cape Town. Additionally, the selected teams are expected to participate in a two-and-a-half month online pitch training program, which will be provided at no cost.
It is important to emphasize that although the pitching event offers an opportunity for exposure to potential investors, it does not guarantee project investment. The organizer and its partners are committed to treating all submitted project information with utmost confidentiality and as private information.
The closing date for project submissions is scheduled for Monday, 12th June 2023 at midnight Central African Time (CAT). After the submission period, applicants who have been shortlisted will receive notification via email, and the pitch training for these chosen participants will commence on Tuesday, 18th July 2023. The concluding pitch event is scheduled to take place on Wednesday, 11th October 2023, in Cape Town, South Africa.
The extended submission deadline offers aspiring entrepreneurs and innovators within Africa's energy sector additional time to present their groundbreaking solutions. The pitching event organized by the Energy Investment Village holds the potential to be a transformative catalyst, infusing fresh capital and talent into the continent's sustainable energy revolution.
The Energy Investment Village has made the submission process convenient by offering an online application form accessible on their website. To ensure a seamless application experience, it is advisable for interested individuals to familiarize themselves with the necessary information beforehand. Although the form must be completed in one session, a downloadable PDF version is provided for reference purposes only. It is estimated that completing the form will take approximately 25 minutes.
The Energy Investment Village represents an exceptional collaboration between the Green Energy Africa Summit, the Innovation Campus, and the Research Institute for Innovation and Sustainability. This noteworthy initiative also receives support from influential organizations like Anza Capital and Afida, who share a steadfast dedication to promoting innovation and sustainability within the energy sector.
Green Energy Africa Summit is a two-day conference where Africa's public and private sector stakeholders meet to discuss clean energy strategies and promote projects to help attract foreign direct investment into the African energy