Facebook is Testing End-to-End Encryption as a Default on Messenger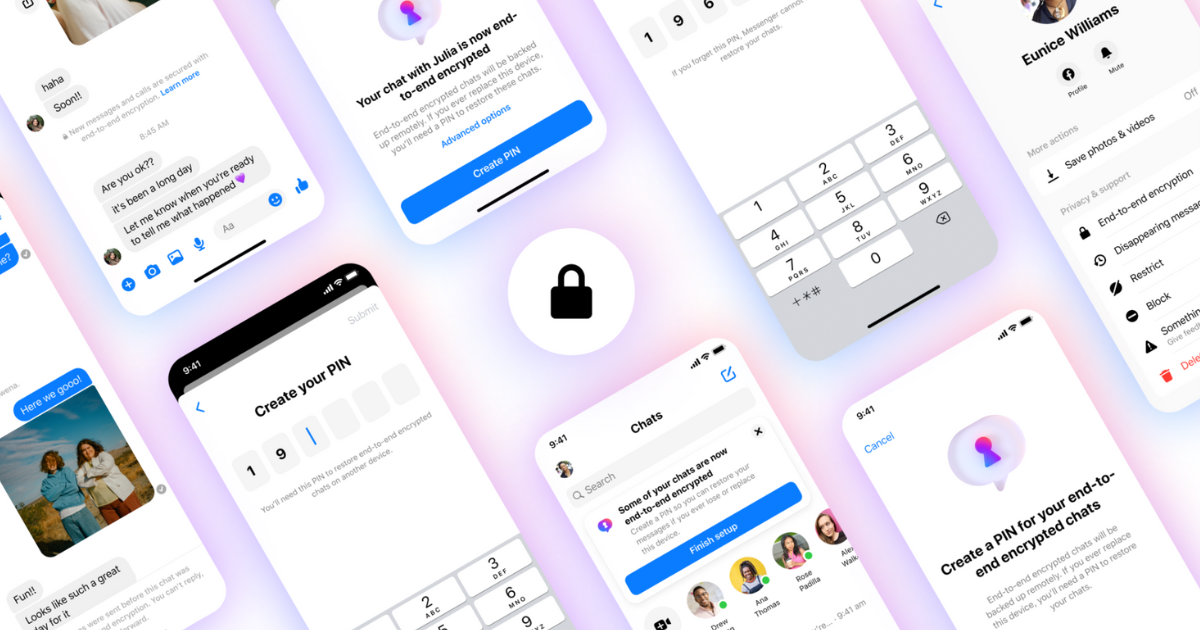 Facebook, the media giant company in an attempt to strengthen security and respond to user privacy concerns on its Messenger, has announced that it will be turning on end-to-end encryption (E2EE) by default on its Messenger chat platform by 2023.
The media conglomerate announced last week that it had begun testing default end-to-end encryption among some Messenger app users. Facebook plans to launch the feature for messages and phone calls globally next year.
End-to-end encryption prevents Facebook and its parent company Meta from viewing their users' private conversations — only the senders and recipients can do so. This is an important security feature that protects users from cybercriminals and hackers, as well as law enforcement, which may request a private chat history from social media platforms as part of an investigation.
Facebook's announcement comes in the wake of a backlash from privacy advocates after the company turned over private messages between a mother and daughter to a Nebraska police department in connection with an abortion-related case. Facebook stated that its security update has nothing to do with the Nebraska case.
Meta began testing opt-in end-to-end encryption of messages and calls on Instagram last year. It expanded the test to include adults in Ukraine and Russia in February. Meta has stated that it intends to broaden this test to include people from more countries and age groups.
Although Facebook already provides end-to-end encryption for "secret chats," which must be enabled, it is unclear how many of its over 3 billion users encrypt their chats.
Facebook's New Security Updates
In addition to the standard end-to-end encryption, Facebook is testing a new secure storage feature to back up users' messages if they lose their phone or computer and decide to restore their message history on another device.
Facebook will not have access to these messages due to end-to-end encryption unless a user is reported for violating Facebook policies.
To access these backups, users must either create a PIN or generate a code that only they know. Another option is to use a cloud service like iCloud to store a secret key that allows users to access backups.
Over the next few weeks, the company will conduct additional tests and updates to its end-to-end encrypted chats. For example, deleted messages will sync across devices, and users will be able to unsend messages or respond to Facebook stories.
While digital privacy advocates support Meta's security update, they believe it should have happened sooner, given that end-to-end encryption has been discussed for years.
Evan Greer, director of digital rights nonprofit Fight for the Future in her response to the news said "The demand is simple: every messaging service should be end-to-end encrypted by default, as soon as humanly possible. Anything less is dangerous."