Financial Inclusion: Will the CBN Newly Launch eNaira Enhanced Services be the Masterstroke?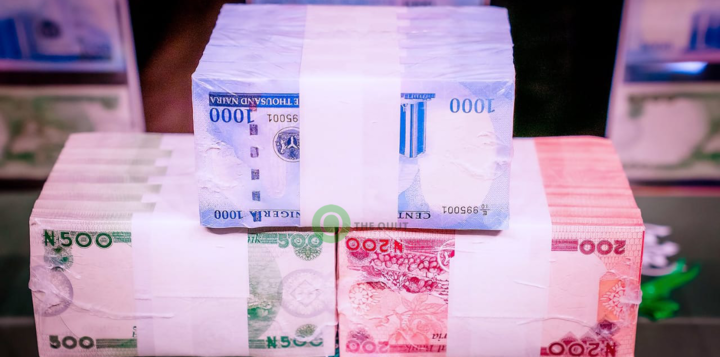 The Central Bank of Nigeria (CBN) launched the e-Naira, the Central Bank Digital Currency (CBDC), under the project Giant Initiative in October 2021 as a digital version of the Nigerian currency to promote financial inclusion, improve payment systems, and foster economic growth. Central bank digital currencies have been one of the innovative ways central banks have been diversifying their national currency in recent years to keep up with the ever-daring cryptocurrency. CBDCs have been launched in 11 countries, with 15 more testing and 26 in development.
Since its inception, eNaira has struggled to gain traction. During the 2022 eNaira Hackathon, Central Bank of Nigeria Governor Godwin Emeiele highlighted the slow but steady growth in eNaira adoption. 'Since the launch of the initiative, the eNaira has reached 840,000 downloads, with approximately 270,000 active wallets comprised of over 252,000 consumer wallets and 17,000 merchant wallets,' Emefiele said. Furthermore, the platform's transaction volume and value exceeded 200,000 and $9 million (4 billion).
This abysmal performance led to theBitt, the CBN's technology partner, has hinted a the introduction of unstructured supplementary service data, also known as USSD or quick codes, to help the digital currency develop further. This represents a massive opportunity to close the financial inclusion gap at the national and sub-national levels.
eNaira could improve access to finance for individuals and businesses through digital channels, lower transaction costs, and increase credit flow to consumers and businesses by implementing quick codes.
Flutterwave, Africa's most valuable startup, has recently announced the integration of eNaira on Flutterwave for Business as part of its adoption. On all Flutterwave channels, merchants and consumers can now transact in the secure and convenient eNaira.
eNaira Enhanced Services
Again, on Thursday, February 23rd, 2023, the Central Bank of Nigeria (CBN) launched the eNaira enhanced services in collaboration with ChamsMobile Ltd. and Super Agents to address the challenges faced by the unbanked and underserved.
Bayo Akintoye, the Founder/CEO of the Bullnet platform, during a media conference on Thursday in Lagos said that the service, which is fully run and powered by the Bullnet platform, was created to address the pains felt by Nigerians due to the country's current cash shortage.
"The CBN has collaborated with ChamsMobile Ltd., a CBN licensed mobile money operator, and Super Agents to address challenges faced primarily by the unbanked, underserved, and those on the other side of the digital divide by developing the service known as eNaira enhanced services, in which the eNaira USSD channel *997*50# can be used to carry out all banking transactions," Akintoye said.
What to Know about the New Services
The eNaira wallet can be funded directly with cash-purchased vouchers like GSM recharge cards or from a funded bank account using bank cards via the web portal that has been provided or using electronic payments with any authorized agents.
Users can also transfer eNaira from one wallet to another simply by putting in the recipient's phone number.
The newly launched services also make it possible for users to cash out by sending the eNaira directly from their wallets to an ATM and withdrawing the cash equivalent without the need for a bank account or bank card.
Users can also send eNaira to a designated account for savings or further transactions.
According to Akintoye, the network of banking agents across the country such as the Chamsmobile, Super Agents and other mobile money agents, and POS agents among others, would become eNaira extension workers and would be selling vouchers to customers at a profit as well as onboarding new users.
He stated that they would be critical in achieving widespread acceptance and rapid adoption in both local and remote areas and in resolving user issues.
"For instance, the eNaira extension workers can buy and register SIMs and help customers that don't have phones already to operate their wallet, even on their phones in case the customers are not able to buy their phones. They can assist them in maintaining physical ledgers for eNaira transactions in locations where there are no mobile services or networks."
Akintoye added that the innovation would allow Nigerians abroad to purchase vouchers to fund their wallets and send funds directly to their loved ones who in turn could spend eNaira directly and conveniently no matter their location within Nigeria.
How the eNaira enhanced services will Drive Adoption of the eNaira
The CBN's introduction of eNaira enhanced services will drive wider adoption of the eNaira, making financial transactions easier and more convenient for people. Users can easily transfer money, pay bills, make purchases, and withdraw cash with the new features, which do not require a bank account or a bank card. People will be more willing to use a payment system that is accessible, secure, and efficient, which will drive the adoption of the eNaira in Nigeria.
Furthermore, by providing access to financial services to people who may not have access to traditional banking services, eNaira provides a more inclusive payment system, targeting the unbanked and under-banked population. People can use eNaira to conduct financial transactions on their mobile phones, particularly feature phones for those who do not have a smartphone, eliminating the need for a physical bank account or bank card. This inclusiveness will drive e-Naira adoption in Nigeria, as people previously excluded from the formal financial system will now have access to financial services.
Aside from financial inclusion, the new services can help with cross-border payments, transfers, and remittances. Remittances are one of the most compelling use cases for digital currencies, and Nigeria is one of the top recipient countries, trailing only Egypt in 2022. The eNaira could be a dependable low-cost payment solution for consumers and businesses by eliminating intermediaries. The Bank for International Settlements outlined the benefits of CBDCs in reducing costs and increasing the speed of remittances in a 2021 report. CBDCs, according to the report, could reduce transaction times from three to five business days to seconds. It also cited a PricewaterhouseCoopers estimate of a 50% reduction in the cost of cross-border payments.
The CBN eNaira enhanced services might just be the magic wand that the country's apex bank needed to drive widespread adoption of its digital currency after nearly two years that the eNaira has been struggling to gain Nigerians' attention.