Nigeria's Central Bank to redesign Naira notes: What else is the CBN doing right?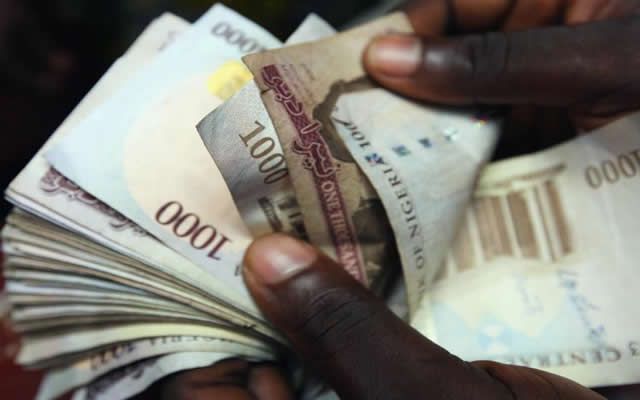 The Central Bank of Nigeria (CBN) Governor, Godwin Emefiele, has announced the plan of the apex bank to redesign Naira notes. Currencies such as N200, N500 and N1000 are expected to cease from circulation by December 15, 2022, while they would no longer be a legal tender by January 31, 2023.
At the press briefing on Wednesday, Emefiele addressed the challenges faced by the Central Bank such as the hoarding of banknotes which currently stands at 80% of the currency in circulation — outside the vaults of commercial banks.
The list goes on to include:  "Worsening shortage of clean and fit banknotes with attendant negative perception of the CBN and increased risk to financial stability; and Increasing ease and risk of counterfeiting evidenced by several security reports."
As of last year, a total of 67,265 counterfeit banknotes with a nominal value of N56.8 million were confiscated. The gradual progression of this waste has called for attention. The highest recorded since 2019 was the less than 84,934 pieces that were confiscated in 2020 with N500 and N1000 denominations accounting for most of it.
Global practice allows for Central Banks to redesign, produce and circulate new legal tender every 5 to 8 years, although the Naira has not been redesigned in 20 years. To abate this, an approval has been granted by the Federal Government to the CBN to ensure proper measures are put in place.
"In line with this approval, we have finalised arrangements for the new currency to begin circulation from December 15, 2022. The new and existing currencies shall remain legal tender and circulate together until January 31, 2023, when the existing currencies shall cease to be legal tender."
Individuals are to begin to deposit the affected monies to their banks without any charge while the Deposit Money Banks (DMB) are to effectively return them to the CBN. To this effect, banks are expected to run their currency processing centres from Mondays to Saturdays until all concerned denominations are collected.
"For the purpose of this transition from existing notes to new notes, bank charges for cash deposits are hereby suspended with immediate effect. Therefore, DMBs are to note that no bank customer shall bear any charges for cash returned/paid into their accounts."
"Members of the public are to please note that the present notes remain legal tender and should not be rejected as a means of exchange for purchase of goods and services," Emefiele urged.
What the Central Bank may be doing right
The eNaira adopted as a legal tender is a digital currency of the Central Bank of Nigeria. It was launched in October 2021 and recently celebrated its first anniversary — a day before the announcement of the redesign of currencies.
According to the CBN Governor, it has processed N8 billion transactions in one year of operation. This milestone is also channelled by its openness to the partnership with incumbent (traditional) banks, fintech companies including Remita and Flutterwave, as well as payment service banks (PSB).
Considering the low internet penetration and its relatively high expense, and the slow adoption of smartphones; rural areas have been able to adopt the use of the digital currency by applying unstructured supplementary service data (USSD), a patronising way of ensuring financial inclusion amongst the digital divide.
As the country aims towards rapid technology advancements and especially in finance, it still has a long way to go to achieve a cashless economy. The digital currency has set the path to ease the digital divide and transform payments technology-wise. It might also be a catalyst to enabling a robust economy if other solutions like cross-border payments and cryptocurrency, among other financial services, are looked into.
Flutterwave adopts eNaira as payment option in Nigeria
eNaira Now on Remita's Platform: A Quick Look at how the Digital Currency is Fairing so Far