Flutterwave Launches Tuition For Seamless Overseas Education Fees Payments For Africans
Flutterwave has unveiled Tuition for Africans to effortlessly settle various fees for educational institutions within Africa and overseas.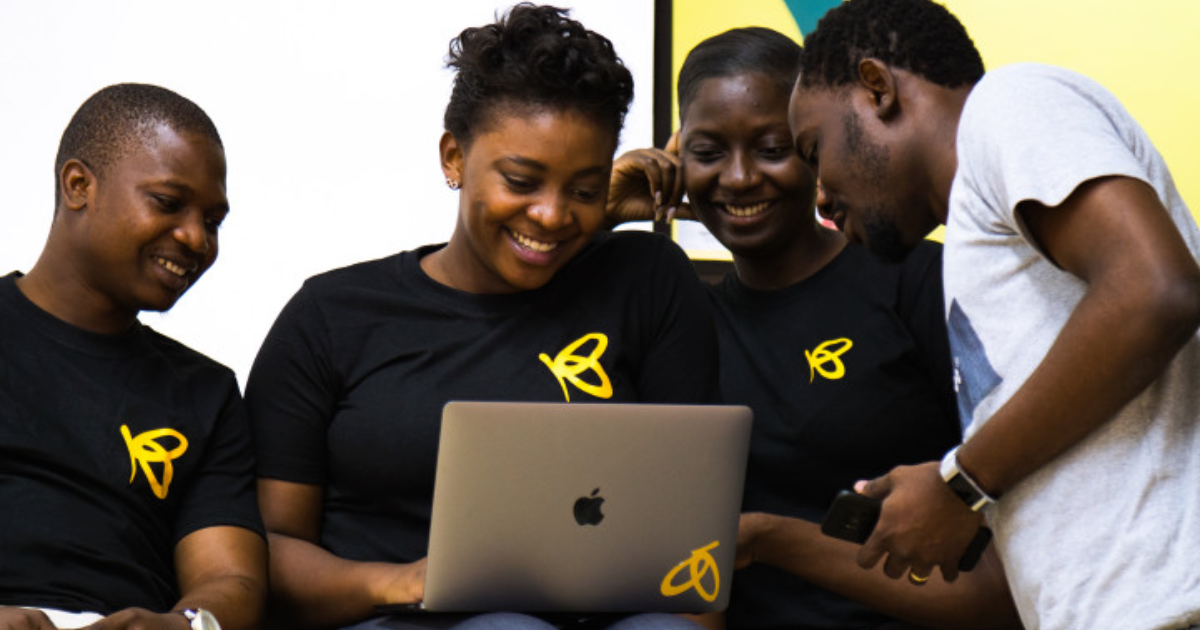 Flutterwave, Africa's leading payments technology company, has unveiled its latest payment product called Tuition. This revolutionary offering aims to empower African users by enabling them to effortlessly settle various fees for educational institutions within Africa and overseas, all while utilizing their local currencies.
Tuition boasts an impressive roster of educational institutions, including prestigious high schools, renowned universities, acclaimed colleges, and even esteemed global edutech platforms. With this new product, students and their families can bid farewell to the age-old challenges associated with paying school fees, both locally and internationally. Flutterwave is poised to ensure that every transaction is hassle-free, allowing the focus to remain on education rather than financial hurdles.
With its new service, Flutterwave has paved the way for students, parents, guardians, and sponsors to effortlessly settle school fees for over 40 esteemed institutions in the United Kingdom. But that's not all, the tech unicorn equally has grand plans to expand its network to encompass more educational institutions across Africa and beyond, ensuring that no student is left without a solution.
The Challenges that Flutterwave's Tuition is Addressing
Currently, the challenges faced by African students in making payments to overseas schools are as diverse as they are daunting. From exorbitant transaction costs to limited access to banking services, from a lack of transparency to security concerns, and let's not forget the unpredictability of currency exchange rates. These hurdles have plagued African students, jeopardizing the timely transfer of funds to their overseas educational institutions.
According to a revealing report by Campus France, Europe takes the lead, hosting 27% of the 430,000 Sub-Saharan African students studying abroad. Among European countries, France emerges as the primary host, welcoming an impressive 92,000 Sub-Saharan students in the 2021/22 academic year, with at least half of them pursuing undergraduate degrees. Germany follows suit with 18,900 students, while Portugal accommodates 14,900 ambitious scholars.
It's noteworthy that a substantial number of students opt for other African countries, accounting for 20% of international mobility, with South Africa being an especially sought-after destination. North America also beckons, attracting 15% of the Sub-Saharan African students venturing abroad.
Over the past five years, the number of internationally mobile Sub-Saharan African students has witnessed a remarkable 21% surge. This mobility rate now surpasses that of other regions around the world, standing at 4.8% compared to the global average of 2.7%.
Unsurprisingly, Nigeria emerges as the primary sender of students to foreign lands, mostly the United States, the United Kingdom, and Canada with a staggering 72,000 embarking on educational journeys. Cameroon ranks second with 27,000 students, while Zimbabwe closely follows with 19,000.
Flutterwave's Tuition will harness the power of its world-class payments technology to revolutionize school fee payments, rendering them convenient, secure, and reliable. Parents, guardians, and sponsors can now direct their payments directly to learning institutions in the UK, and with the Tuition web app, they can easily track transactions, staying informed about payment statuses and transaction histories.
With palpable excitement, Olugbenga Agboola, the CEO of Flutterwave, expressed his thoughts on the momentous launch of Tuition, affirming, "We are excited to launch Tuition to support the dreams of African students across all levels who want to study anywhere without worrying about how to meet the deadline for their school fees payment. With Tuition, we are providing a safer, reliable, and affordable means for African students to pursue their dreams and seamlessly get financial support from parents, guardians, and sponsors."
Stella Elele, the Product Manager for Tuition at Flutterwave, also shared her enthusiasm about the launch, stating, "We are always looking for new ways to make payment challenges in Africa hassle-free, and we are confident that Tuition will be a game changer for parents who want to support their children's education. We are excited to offer this solution to parents in Nigeria, with plans to eventually roll out the service to other African countries. We want to provide the best possible service and support for our customers."
Currently available in Nigeria for payments of UK school fees, Tuition will soon spread its wings to other African countries in the coming months. Flutterwave is committed to expanding its network by partnering with more schools across Africa, the United Kingdom, the United States, Canada, France, and Germany, ensuring wider access to this transformative product.
Flutterwave's Tuition has emerges as a beacon of hope, illuminating the path for African students pursuing their dreams on foreign soil. With seamless payments and unwavering support, paving the way for a new generation of African scholars to conquer the world, leaving no educational aspiration unattainable.