Flutterwave Partners IATA To Empower Airlines with Seamless Payments Options
Flutterwave has partnered with the International Air Transport Association to integrate its cutting-edge payment technology into IATA's Financial Gateway to enable Africans to conveniently purchase their flight tickets in their local currencies.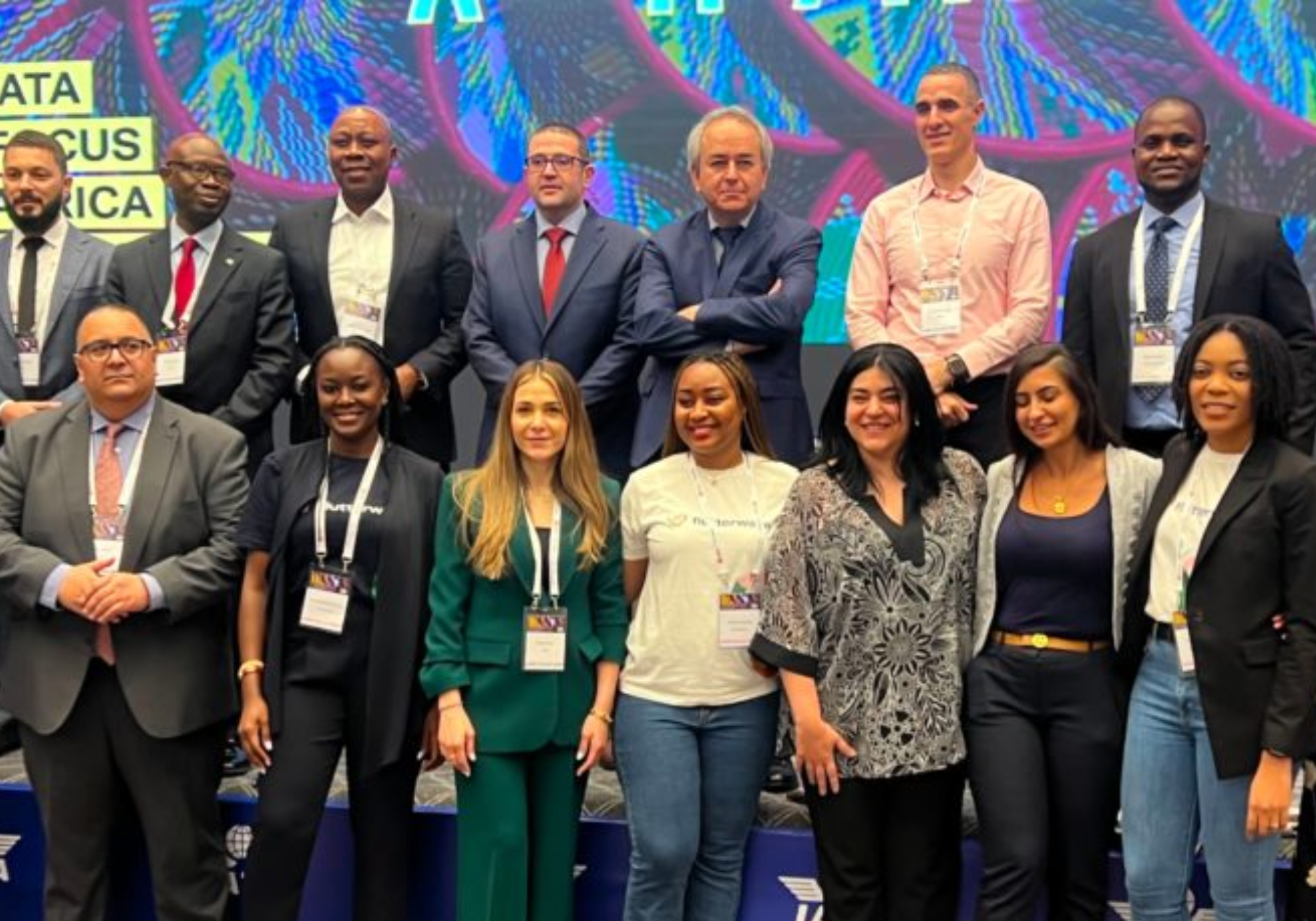 Flutterwave, the leading fintech company making waves in Africa, has taken another giant step forward in revolutionizing the payment landscape. In an exciting development, the payments company has partnered with the International Air Transport Association (IATA) to integrate its cutting-edge payment technology into IATA's Financial Gateway (IFG), opening up a world of possibilities for Nigerians and other Africans.
The IFG, an innovative payment platform designed for international airlines and travel agencies, has found a formidable ally in Flutterwave. With this integration, Flutterwave becomes an important channel for Africans to conveniently purchase their flight tickets in their local currencies. Consider the ease and convenience of using cards, bank transfers, mobile money, or any other preferred payment mode available on Flutterwave to settle your travel expenses.
But wait, there's more. Flutterwave's goal is to become a one-stop payment platform for the entire continent, not just connect Africans to the global payment ecosystem. And they are working tirelessly to realize this vision. Flutterwave recently unveiled Tuition, a game-changing product designed to simplify the process of paying international fees for schools both in Africa and around the world. This ground-breaking payment method enables Africans to pay their tuition fees online using local cards or any preferred payment method. Parents and guardians will no longer have to face the daunting task of obtaining foreign currency from banks. Over 40 institutions in the UK now have easy access to fee payments thanks to Flutterwave's Tuition.
Flutterwave and IATA Partnership Will Revolutionize Africa's Aviation industry
Recall the struggle faced by travel agencies in Nigeria just a year ago when airlines blocked them and sold tickets directly to customers in dollars instead of the local currency. This was primarily due to the airlines' cash-flow difficulties, with the Central Bank of Nigeria taking an agonizingly long time to release the dollar equivalent of tickets sold in naira. Now with Flutterwave's revolutionary integration that empowers airlines to take control of the entire payment and settlement process all those are now in the past. This partnership could prove to be a game-changer, as it relieves the burden of slow repatriation of funds accumulated from flight tickets sold in local African currencies. The implications are profound, not only for foreign airlines but also for travel agencies seeking to collect local currencies through cards and indigenous payment methods.
Olugbenga "GB" Agboola, the CEO and Founder of Flutterwave, understands the immense growth potential of Africa's aviation industry. According to the International Air Transport Association (IATA), the continent is poised to become one of the fastest-growing aviation regions, expanding annually by nearly 5%. Agboola envisions a future where airlines can seamlessly establish operations across the continent and effortlessly receive payments from their customers. The partnership with IATA, he believes, is a vital step towards realizing this ambitious dream. By resolving the payments challenge for global airlines venturing into Africa, Flutterwave aims to pave the way for more international carriers to spread their wings and explore the vast opportunities that Africa offers.
Muhammad Albakri, IATA's Senior Vice President of Financial Settlement and Distribution Services, expressed his enthusiasm for the partnership with Flutterwave, emphasizing the introduction of secure and innovative payment methods for African airlines, travel resellers, and travelers. Flutterwave's participation strengthens the IATA Financial Gateway's support for new payment options in diverse markets, promising a transformative impact on how Africans engage with the aviation industry.
Flutterwave's latest integration into IATA's Financial Gateway is without a doubt a game changer for the African aviation industry in general. It represents a significant step toward its goal of achieving seamless global connectivity through a comprehensive payment ecosystem. Africa is poised to take flight and soar to new heights in the realm of international payments, with Flutterwave leading the charge.