Gricd Rebrands As 'Figorr,' Receives $1.5M From Atlantica Ventures-Led Seed Round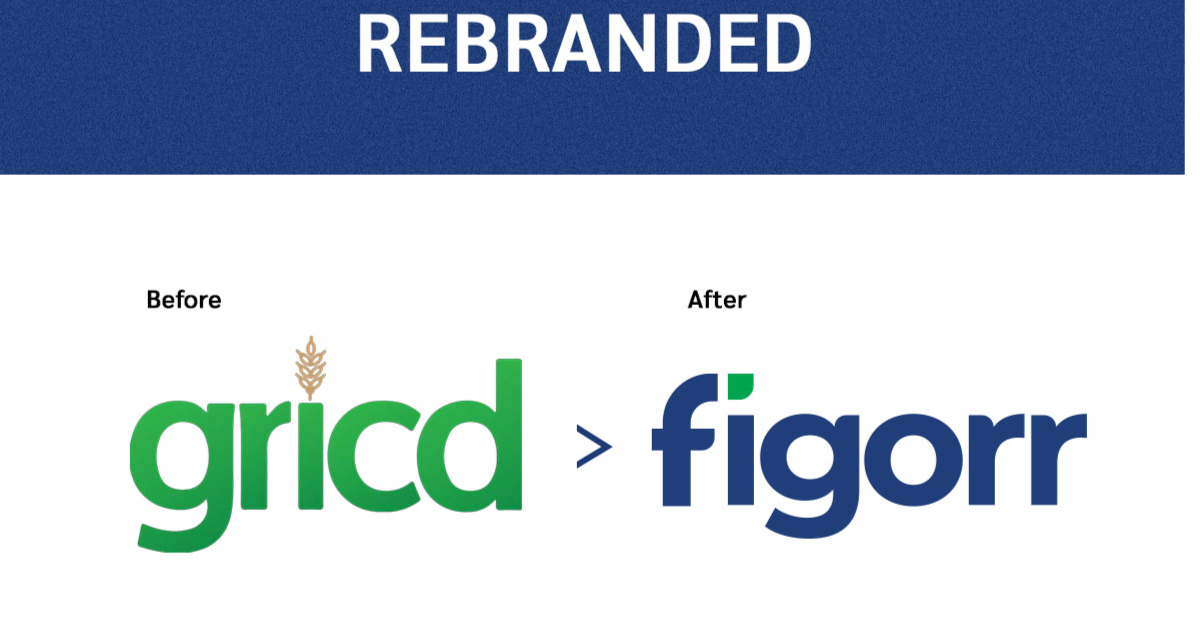 Figorr, formerly Gricd, has successfully secured $1.5 million in seed funding to expand its operations across Africa. The funding round was led by Atlantica Ventures, with participation from Vested World, Jaza Rift, and Katapult. This significant investment will allow Figorr to develop new solutions that streamline the insurance process for perishable goods in Africa. In addition, the company will focus on software solutions, marking a new era for the company.
The startup specialises in leveraging Internet of Things (IoT) technology to support the last-mile delivery of perishable goods. Their innovative solutions complement existing infrastructure and assets, effectively reducing or eliminating losses associated with the transportation and storage of temperature-sensitive items in Africa. By providing real-time data on location, humidity, temperature, and other key data points, Figorr empowers businesses and stakeholders in various sectors, including agriculture, healthcare, and logistics, to maximize the value of perishable goods such as vaccines, insulin, and food.
The current challenges facing the transportation and storage of perishable goods in Africa are significant. In Sub-Saharan Africa alone, inadequate storage and transportation result in the loss of over $4 billion worth of food items annually. Additionally, the World Health Organization estimates that more than 50% of vaccines are wasted globally each year due to temperature control, logistics, and shipment-related issues. These numbers are likely to be even higher in Africa, where approximately 60% of the population resides in rural areas with limited infrastructure. Moreover, the absence of standardized storage and transportation processes, coupled with a lack of data and transparency in supply chain processes, makes it challenging for insurers to create effective products to cover the associated risks. Consequently, businesses and stakeholders bear the burden of these risks, leading to higher prices for end customers compared to other regions.
Figorr Team
Figorr's Efforts so Far
Figorr has already established strong partnerships with leading pharmaceutical manufacturers and food companies in Nigeria and across Africa. By enabling effective transportation and storage of perishable goods, the company has successfully tracked more than 110 million items and helped its customers save over $200 million. Over the years, Figorr has developed a robust framework for understanding the risks associated with transporting and storing temperature-sensitive goods in Africa.
With the recent funding secured, Figorr plans to roll out a proprietary risk management platform that will provide essential data to facilitate insurance coverage for perishable and temperature-sensitive goods on the continent. This platform will leverage the extensive data Figorr has gathered over the years, enabling customers to effectively manage and mitigate risks associated with their perishable goods.
What Figorr Stakeholders Are Saying
Oghenetega Iortim, CEO and founder of Figorr, "This funding comes at a great time for us, as it enables us to leverage the data we have gathered over the years to provide further support for our customers with managing the risks associated with perishable goods on the continent. At a time where the price of everything seems to be rising and the global economy is experiencing significant challenges, unnecessary wastage should not be compounding these issues. We are excited to onboard more customers across the continent and roll out our solutions to enable more Africans to maximise the value of their goods and maintain profitability".
Aniko Szigetvari, Founding Partner at Atlantica Ventures said, "Tega and the Figorr team have built a powerful suite of products and services to support the cold chain industry and ensure quality of perishable goods and pharmaceutical products in Nigeria and across the continent. We are excited to support the growth and regional expansion of the company".
Figorr's recent seed funding round and rebranding signify a new chapter for the company. With its focus on software solutions and its commitment to addressing insurance challenges, Figorr is poised to make a significant impact in Africa's perishable goods industry. By leveraging technology, data, and strategic partnerships, Figorr is paving the way for a more sustainable and profitable future, benefiting businesses, insurers, and ultimately, the African population as a whole.