Helium Health Raises $30M Series B Round To Scale Its HeliumCredit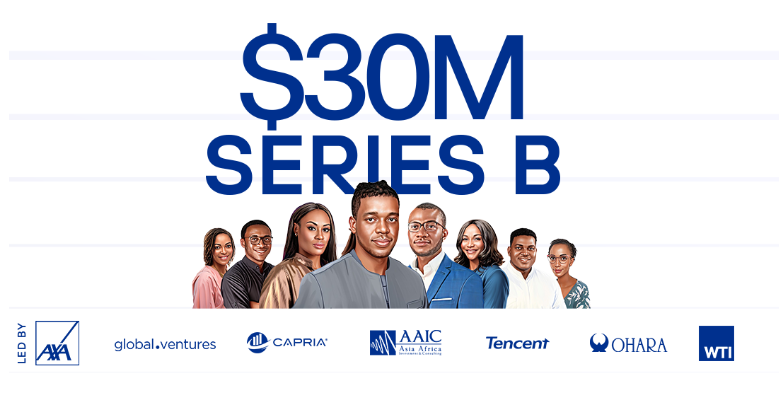 Helium Health has raised $30 million in a Series B funding round led by AXA IM Alts, in a ground-breaking development for Nigerian health tech. This investment will accelerate the growth and reach of their fintech product, HeliumCredit, as well as cement their position as trailblazers in advancing universal health coverage in emerging markets.
Founded in 2016 by Goke Olubusi, Tito Ovia, and Dimeji Sofowora, Helium Health has been instrumental in transforming healthcare solutions across Africa. They cater to all stakeholders in the healthcare industry with their suite of full-service offerings, including cutting-edge technology solutions, administrative support, medical record management, and financial services. The company's unwavering commitment to improving healthcare outcomes has earned them the title of West Africa's most comprehensive electronic medical records (EMR) platform.
Capria Ventures, Angaza Capital, and the renowned Anne Wojcicki, Founder of 23&Me, as well as Flatworld Partners, joined AXA IM Alts in this funding round. Returning investors such as Global Ventures, Tencent, Ohara Pharmaceuticals, LCY Group, WTI, and AAIC also participated in this round, reaffirming their faith in Helium Health.
HeliumCredit, a game-changing product, is one of Helium Health's most innovative products. This fintech innovation, which was launched in 2020, empowers hospitals, clinics, pharmacies, and diagnostics centers by providing them with critical loans for purchasing medical equipment, medication, and fueling business expansions. HeliumCredit has already disbursed over $3.5 million in loans to about 200 healthcare facilities. This highlights the critical need for easily accessible credit in the healthcare sector.
Moreover, Helium Health's passion for comprehensive healthcare solutions is demonstrated by its transformative products. HeliumOS, enables complete digitization of medical records and hospital operations, ensuring seamless information management. Meanwhile, HeliumDoc, a comprehensive platform, brings together the best doctors and healthcare professionals, providing a variety of services such as doctor and treatment search, in-clinic appointment booking, and telemedicine. Not to mention HeliumWallet, an advanced payment processing platform that simplifies payment management for both health management organizations and private paying patients.
Helium Health Enters Kenya with its HeliumCredit
Helium Health's remarkable achievements have reverberated far beyond Nigerian borders. With operations in eight countries, including Nigeria, Ghana, Senegal, Liberia, Kenya, Uganda, Qatar, and the UAE, the company has become an invaluable partner for African healthcare professionals. In 2021, they expanded their international presence by acquiring Meddy, a doctor booking platform based in Qatar and the UAE. Helium Health hopes to strengthen partnerships in the public health and global health communities by expanding its reach.
Helium Health has set its sights on Kenya for its next grand venture in its relentless pursuit of expanding access to quality healthcare, a country in which it has been operating since 2021. They intend to launch HeliumCredit in the country this year, empowering healthcare facilities and filling critical funding gaps. Furthermore, Helium Health has collaborated with the United States International Development Finance Corporation (DFC) to expand its lending portfolio to an impressive 1,000 healthcare facilities by 2024.
Adegoke Olubusi, Helium Health's CEO and co-founder, expressed his unwavering commitment to their transformative vision, stating, "We believe in a future where good healthcare is a reality for all Africans, not just the few. We are deeply committed to supporting both private healthcare providers and public health stakeholders with finance, technology, and data to achieve that vision."
Also commenting on the round, Noor Sweid, Global Ventures' Managing Partner, emphasized the company's evolution and expertise in meeting the nuanced needs of Africa's healthcare sector. According to Sweid, "the leadership team has a deep understanding of Africa's healthcare sector and knows how to build products that meet its nuanced needs."