How the Kenyan Gov't Can Mitigate the Number of Failed Startups in the Country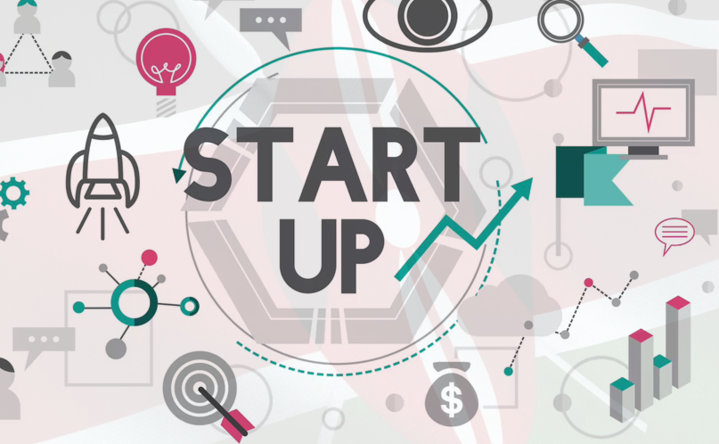 In the last year, tech startup shutdowns have become a recurring phenomenon in Kenya's tech startup ecosystem, with Zumi, a B2B e-commerce startup, announcing this week that it has once again permanently closed its operations due to an inability to raise the necessary funding to sustain its operations. The exercise, which directly impacted the company's 150 employees, has unfortunately added to the growing list of Kenyan tech startups that have worn down their operations in the last year.
You may recall that we reported last year that Kune Foods had closed its operations in the country. Others include Notify Logistics and WeFarm, underscoring the difficulties that African startups face in sustaining their operations and remaining competitive in a highly dynamic and fast-paced business environment. The economic downturn caused by the Russian-Ukrainian war has exacerbated the situation, making it even more difficult for startups to raise the funding they require to stay afloat. Given these challenges, the Kenyan government, along with other African governments, must take decisive steps o assist failing startups and promote their growth.
Kenya's Kune Food Shut Down Operations Barely After 10 months, Blames Hash Economic Weather
Economic Downturn Fanning Startups Shutdown in Africa
The global economic downturn, whose effects were gradually felt by the African tech ecosystem around the third quarter of 2022, had a significant impact on the ecosystem, leading to the outright shutdown of some startups, layoffs, hiring freezes, reduced economic activity, and a decline in business revenues. Kenyan tech startups, in particular, have been harmed, with many struggling to raise the necessary funding to keep their operations running.
Lack of funding has been one of the gravest challenges confronting Kenyan tech startups, as the majority of the country's startups are funded by venture capitalists, angel investors, and other private capital sources. However, these sources have been hesitant to write checks, as investors have been cautious due to the uncertain economic climate. This has made it difficult for startups to raise the necessary funding to keep their operations running.
Other factors contributing to the woes include Kenyan households' low purchasing power as a result of economic hardship, which has caused more people to reconsider their patronage of what they may consider a luxury good or service. Furthermore, the Kenyan governments perceive hostility toward some foreign tech startups, manifesting itself in the form of strict policies, bottlenecks, unnecessary litigations, and other measures. While the cost of doing business in Kenya is relatively high, with the country ranking 56th among 190 economies in the ease of doing business index, according to the World Bank annual ratings in 2019, this represents a significant barrier to entry for startups, making it difficult for them to compete with established market players.
Kenyan Gov't's Role in Mitigating Startups' Shutdown
Financial assistance is one of the most important things that the Kenyan government and other African governments can do to help startups. Governments can establish funding programs or grants to assist startups in staying afloat during difficult times. The government can also establish a low-interest loan program to assist startups in obtaining the capital they require to stay in business. They can also collaborate with local financial institutions to establish a startup fund to invest in high-potential businesses that might not have access to capital otherwise. The fund can be managed by experienced investors who will ensure that funds are distributed fairly and transparently while also assisting startups in growing and reaching their full potential.
Examining the Kenyan Tech Startups Lay offs Tsunami
Another way the Kenyan and other African governments can help startups is to create a favorable regulatory environment, possibly by enacting a startup law to regulate the sector. To thrive, startups require an enabling environment, which includes regulatory policies that encourage innovation and entrepreneurship. The government can enact policies that reduce the bureaucratic barriers that startups face when launching or scaling their operations. They can provide tax breaks to startups and grant them access to government contracts. The government can also work with universities and research institutions to foster a research and development environment.
Furthermore, the government can assist startups in developing their capacity by offering training and mentorship programs. Many startups fail not due to a lack of funding, but rather due to a lack of the necessary skills and knowledge to build and grow a successful business. The government can develop training programs to provide entrepreneurs with the skills and knowledge required to build long-term businesses. They can also establish mentorship programs that connect startups with experienced entrepreneurs who can provide advice and support.
Innovation Driven Ecosystem
Furthermore, the government can assist startups by establishing an ecosystem that promotes innovation and entrepreneurship. The government can collaborate with private sector players to establish incubators and accelerators that provide startups with the resources, mentorship, and networking opportunities they require. The government can also set up platforms where startups can showcase their wares and connect with potential customers, investors, and partners. The government can also establish innovation hubs where startups can gain access to cutting-edge technology and research facilities.
In conclusion, startups play a critical role in driving economic growth and creating jobs in Kenya and across the African continent. The government has a crucial role to play in supporting startups and ensuring that they thrive. Providing financial assistance, creating a favorable regulatory environment, building capacity through training and mentorship, and fostering an ecosystem that supports innovation and entrepreneurship are some of the measures that the Kenyan government and other African governments can take to bail out failing startups and sustain the jobs of their citizens.