Jiji acquires Cars45 as it looks to diversify its classified business model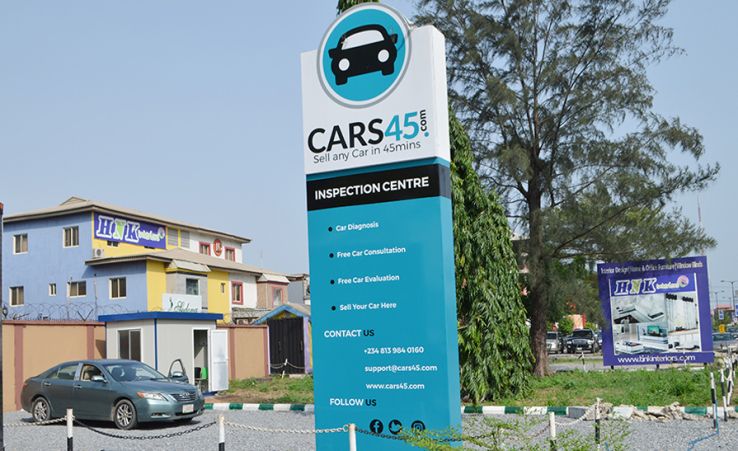 Jiji, one of Africa's largest online marketplace has announced the acquisition of Cars45, an online marketplace for people to buy, sell or swap used cars, for an undisclosed amount.
This acquisition is part of Jiji's plan to explore a different business model from classified for the first time since its launch in 2014.
Since Jiji was founded in 2014, this is the first time that it will be exploring a business outside of its usual classified model, which has brought immense profit to the company.
This is not the first time Jiji has done business with Cars45 parent company, OLX. In 2019, OLX, the Naspers-owned online marketplace, sold its assets in Nigeria, Ghana, Kenya, Tanzania, and Uganda to the seven-year-old classifieds player. As a result, Jiji now commands 10 million unique monthly visits and three million active listings, according to the company stats.
Yet for another time, Cars45 has been under different ownership in recent years. In 2020, OLX Group, via its OLX Autos brand, acquired Cars45 from Berlin-based company, Frontier Car Group (FCG). FCG took ownership in 2017 when Cars45 raised $5 million from the former, making it the largest shareholder and parent company.
Speaking on the reason for the deal, Jiji's co-founder and board member Vladimir Mnogoletniy explained that it was looking for opportunities outside the classified model that it has become known for.
"In terms of classifieds, we're looking at opportunities but we are already a leader in Africa, so I think there's very limited space for whom to acquire. However, we're primarily interested in deals like Cars45, where we bring our leadership positions from classifieds and acquire very close business models that give us exposure to the transactional marketplace. So for us, a major interest will be to acquire adjacent business models."
He also mentioned that vehicle listing is the second most popular category on Jiji. He claims the category has over $3 billion worth of listings out of the platform's total listing exceeding $10 billion (real estate commands almost $7 billion).
"We have leading positions in all markets we are present in and are definitely the classifieds leader in the region. Also, we are probably the largest e-commerce company in Africa by GMV," he said.
Why is this deal significant?
This acquisition will enable cars45 to scale up its vehicle category. Cars45 will also merge its operations in Nigeria (primary market), Ghana, and Kenya to boost efficiency. It will also give Jiji the chance to consolidate its position as the classifieds marketplace leader in Africa.
Over the years, Jiji has struggled to maintain brand trust due to users' safety issues and other complaints. The acquisition of Cars45 will help it redeem its image by leveraging the Cars45 network of inspection centers across various locations and assuaging users' worries. This is significant for brand trust and due process. Cars45 users will benefit from Jiji's dominance in online classifieds.