Just Another Angle to View Africa's Startup Funding Winter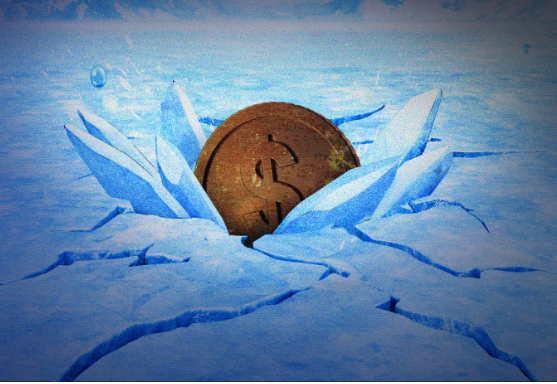 VC funding was flooding the market and vying for investment opportunities after the pandemic. Today, it's a different story as companies' values are declining and there is less competition. The current 'funding winter' situation allows smaller VC firms to be more thoughtful with their investments. Now, they're taking time, with due diligence, to find the right fit, and not be quite as eager just to get investments done.
There is reason to be concerned about a worldwide economic downturn. The invasion of Ukraine by Russia has increased energy costs to all-time highs and hampered food access worldwide. This comes after the Covid-19, which shocked supply systems and presented difficulties for both businesses and customers. Central bankers in the world's leading nations are constricting money flows as a response of rising inflation, which will have an impact on emerging markets.
There were earlier predictions about how the recession in the global economy would lead Western investors to steer clear of the continent of Africa's blossoming tech industries and concentrate on problems closer to home. At first, this seemed not to be the case, but it has long since matured into an issue of great concern, needing immediate solution.
Over the past few years, investors have flocked to the venture capital market, injecting a sizable amount of capital into the sector throughout the pandemic. In fundraising, there are highs and lows that are often caused by reckless overspending followed by reactionary budget cuts. However, the fact is that the funding winter in VC investment has lowered valuations. Smaller startups won't have to compete with those investors, making this a more competitive market.
It's advantageous to invest now because of the lower valuations. This is not a bad time for investors to invest in African startups, help them grow, and gain some great momentum in a market that will start to recover in coming months. Despite the "funding winter," there are some encouraging signs in the general growth trend for fundraising: companies are raising more money each year.
Africa continues to advance, albeit slowly, despite several African companies being severely impacted by the global inflation during the past five months. Over the past six years, venture capital investments in Africa have increased by about 18 times. The rates of funding among African startups were twice as high as the global average between 2020 and 2021.
The bar was definitely raised from last year. There was a lot of competition in 2021; most startups went to raise capital they probably weren't ready for. This time, they can look to generate revenue to convince investors to put money behind them.