Kenya-based startup, Kibanda TopUp, raises $460k pre-seed to digitize its service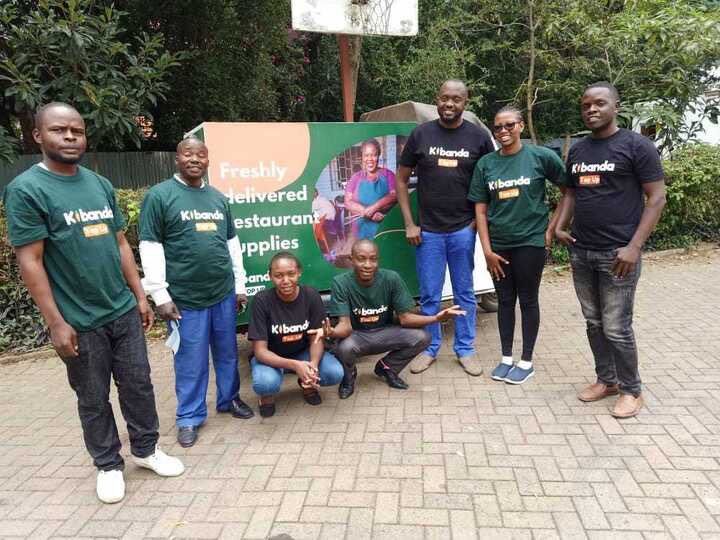 Kibanda TopUp, a Kenya-based startup working to digitize the food supply chain for micro, small and medium restaurants in Africa has secured $460k in pre-seed funding to increase its customer base.
The round which saw a lot of local investor presence was led by US-based JAM Fund, with participation from mPharma's CEO, Gregory Rockson; Flutterwave's CEO, Olugbenga "GB" Agboola; Alarko Ventures' managing Partner, Cem Garih, and other angel investors.
Launched by Njavwa Mutambo and Emilie Blauwhoff in February 2021, Kibanda offers delivery service to restaurants using electric tricycles assembled in Nairobi by its partners, ARC Ride.
Restaurant owners can order inventory such as grains, beverages, poultry, and beef via app or SMS and receive their orders the next day.
In a statement explaining why they delved into the food supply niche, Njavwa Mutambo said, "The COVID-19 pandemic outbreak in Africa was a stark reminder of how fragile Africa's food supply chains are. With half of the African population eating from largely informal restaurants daily, strengthening restaurants' supply chains is a matter of food security. We are on a mission to increase restaurants' contribution to African GDP. This means enabling restaurants with the stock and financial services they need to serve Africa's growing population."
Since launch, the startup claims to have served over 130 restaurants and plans to use the funding to hire critical team members in the engineering and supply chain who will enable fast growth and development of additional products.
Restaurant number 100 pic.twitter.com/UdUBfBSAhq
— Njavwa Mutambo (@njavwamutambo) May 31, 2021
Commenting on the Investment, CEO of mPharma, Gregory Rockson said, "Local informal restaurants are the heart of social commerce in African neighborhoods. Kibanda Topup has a great opportunity to drive a transformation of these businesses into a formal restaurant cooperative to maximize their economic potential. I am excited about the team behind this journey as they have the right experience and intent to build a huge business."
The startup also has plans of expanding to Lagos soon, as revealed by Mutambo in a recent interview with the Tony Elumelu Foundation, in which he is an alumnus.
"We are doubling down on our efforts in Kenya and our next location is Lagos – the reason being that we have to be where the majority of restaurants are, and Nigeria has a large number of these informal restaurants."
Kibanda seeks to solve issues surrounding logistics and transport in the African food industry, and the use of electric tricycles in Kenya can reduce costs by as much as 25%.
The startup also boasts of an impressive management team; Blauwhoff has worked previously as an entrepreneurial digital strategist and project management consultant, while Mutambo has experience in the logistics space after serving as the CEO of Musanga logistics for 4 years – Zambia-based Software as a Service (SaaS) platform connecting shippers and carriers in real-time — and Global Lead for Product Operations at Lori Systems — an e-logistics company in Kenya.