Kiwe, a Social Banking App Partners with KlickIt to Provide Education Providers with a Cashless System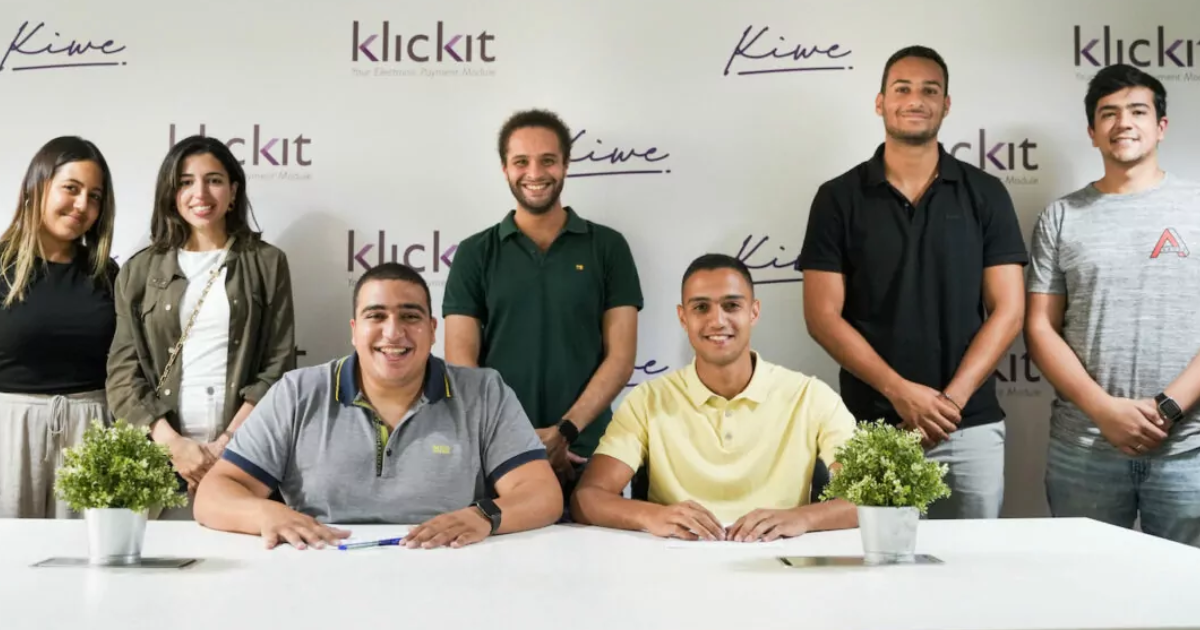 Kiwe, a social banking app has announced a partnership with KlickIt, Egypt's payment management and digital collection platform for education fees to provide schools and educational entities with a cashless system to alleviate cash-handling pain points and empower financial literacy among youth.
In their press statement, the startups stated, "The new venture will allow us to reach more underserved communities of students who lack adequate understanding and possession of financial tools to facilitate daily payments."
Klickit's co-founders, Saeed Talaat, (CEO) and Hashim Ibrahim, Head of Strategy and Growth in an interview with WAYA said "The partnership entails widening our proposition to our schools and parents. It complements Klickit's value proposition to its end-user by providing them with multiple payment options that spare them time and effort. We hope to offer value-added services that cater to a more seamless customer experience," Ibrahim explained the partnership.
Talaat in his response to the inspiration behind founding Klickit and its plans said "Facilitating people's payment journeys to spare them the pain that we were facing when making payments throughout our time at university. We also hope to empower school owners and parents by providing them with a fully-fledged payment solution."
Founded in 2018, Kiwe is a social banking app that facilitates payments between individuals and eases money transactions from your smartphone. However, its primary focus is the underserved and underbanked youth segment thus aiming to offer youth-centric financial productions and solutions. Also, Kiwe is present at various outlets including f&b, sports, electronics, furniture, schools, recreation, and many others.
While Klickit on the other hand was founded in 2017 as a digital payment platform that facilitates educational payments and fees. The startup recently announced a strategic partnership with EFG Hermes Corp-Solutions, EFG Hermes Holding's subsidiary and leasing and factoring company to provide education service providers with financial solutions to drive the sector's growth and development across Egypt.