Maholla Consumer Rewards App Secures $1.5m Seed Fund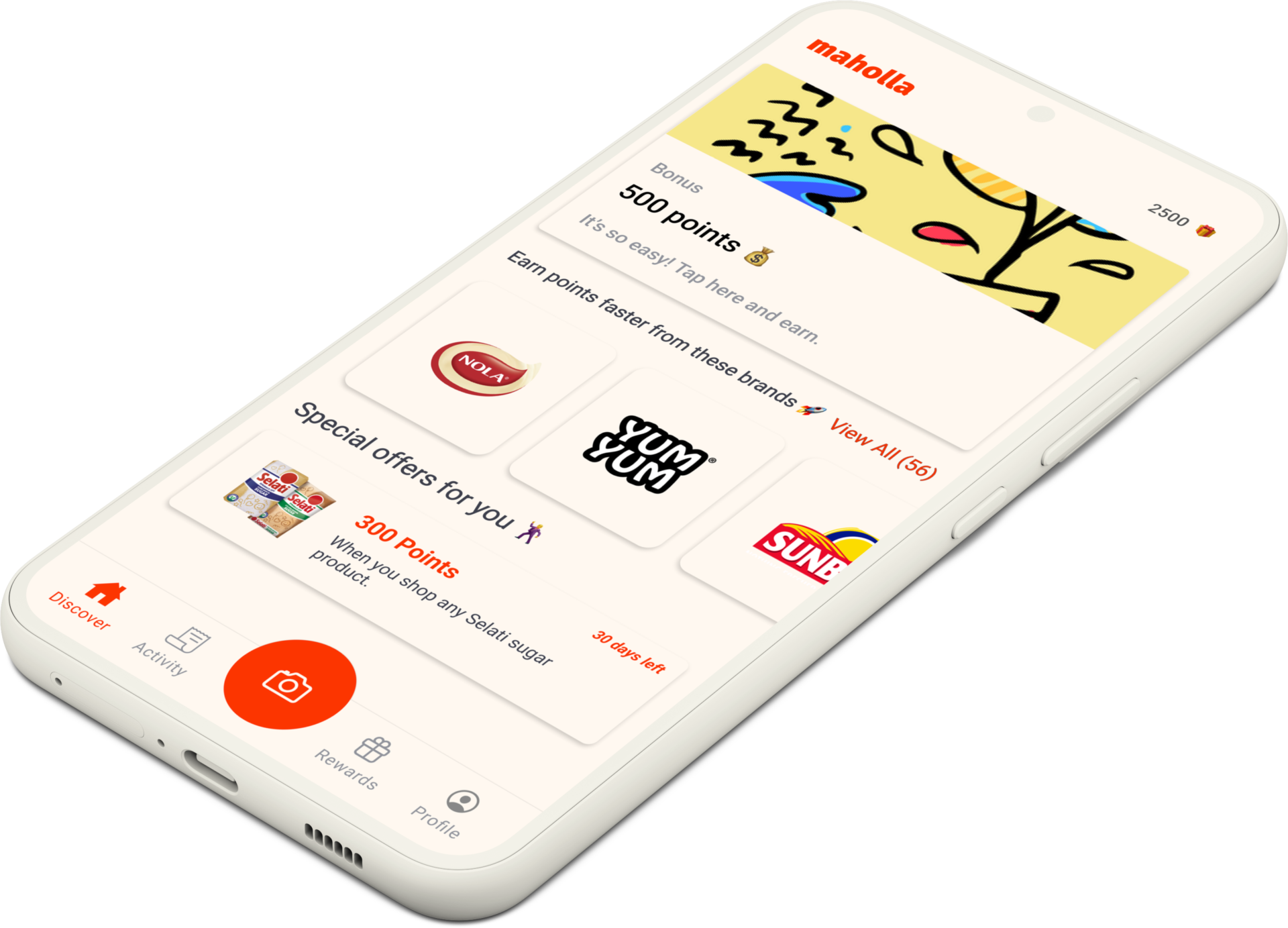 Talk about a reward for your purchase, talk about Maholla. The South African consumer rewards app makes its users giggle every time they make a purchase. Maholla recently acquired $1.5 million in seed capital to support the development of its data platform and retail-agnostic rewards system. This is a continuation of the $580,000 pre-seed fund in July 2022, bringing the total amount of money to over $2 million.
The funders
Maholla has proven to be efficient in tracking consumer shopping data and influencing purchasing behaviour, which is why it attracted yet another and larger amount of funding. The seed investors include Buffet Group, Castleton Capital, Praesidium Capital Management, and Galloprovincialis, which includes Mark Bowman, former managing director of SABMiller, and a prominent board member and investor in South African FMCG businesses.
About Maholla
Maholla is a consumer technology-based company founded in March 2021, by Adam Reilly and Jed da Silva. It has dedicated its technological services to providing value to millions of shoppers in Africa's emerging markets. The company's vision is to create a consumer reward experience that is agnostic of brand, retailer, or payment channel.
This retail-agnostic approach has set Maholla high above other consumer reward platforms. It has witnessed a viral adoption of its app and industry-leading user retention. "Our company is on its way to tracking as many purchases as a top 5 retailer in South Africa," said Jed da Silva, co-founder and head of product at Maholla.
What they do
Maholla is a viral consumer app that rewards its users for scanning and uploading any receipt from any store. Thus, users can earn rewards anywhere they shop. Whether it's a wholesale purchase, a retail purchase, or in a restaurant. Users get rewarded in the form of free airtime, vouchers, and more.
So far, Maholla is considered the country's largest platform on which consumer data is stored. The app works on all smartphones and occupies no more than 12 MB of the phone's internal storage. This size makes it fit perfectly on South African users' smartphones. Moreover, the app is designed with an image compression ability that allows uploading receipts to consume a slight amount of data.
Why reward consumers?
Most consumers are struggling to meet their needs with the current pace of inflation in the country. Maholla collected year-on-year basket size data between February 2022 and February 2023. According to the data, there was a 23.7% decrease in consumer basket size. Hence, this reward system is a way of upscaling the basket size for each consumer.
So far, the reward system has been highly beneficial to lower-income households; providing a means for them to get more with each daily purchase. This will encourage a consumer purchasing mindset that will end up increasing commercial activities even among lower-income earners. With the high rate of smartphone penetration in South Africa and mobile shopping, Maholla seeks to upgrade its product performance immensely.
Maholla's partners
Maholla is currently in partnership with CPG brands, consumer research companies, and restaurants to avail them of typical patterns and real-time knowledge of what consumers are buying in South Africa.
Several brands, including Maggi, Milo, Ricoffy, Nola, Rama, Hungry Lion, Fusion, Switch Energy, and Mr. Sheen, are currently beneficiaries of Maholla's superior dataset and targeting capabilities.
David Pugh, digital marketing executive at RCL Foods, said, "We are excited by Maholla's capabilities: delivering first-party shopping data and influencing purchasing decisions in real-time."
What to look out for
In the space of nine months, Maholla was able to secure over 200% of its pre-seed fund in seed funding. Being able to attract investors to sign the contract is the delight of every business startup. With this level of success, adoption rate, and partnership, Maholla seeks to conquer the African market.
Hence, this consumer rewards app might just be your best option for market surveys and consumer behaviour analysis now in South Africa. Peradventure, the whole of Africa in a few years.