MasterCard Partners FCMB to Roll out Contactless Tap-on-Phone Payment Service in Nigeria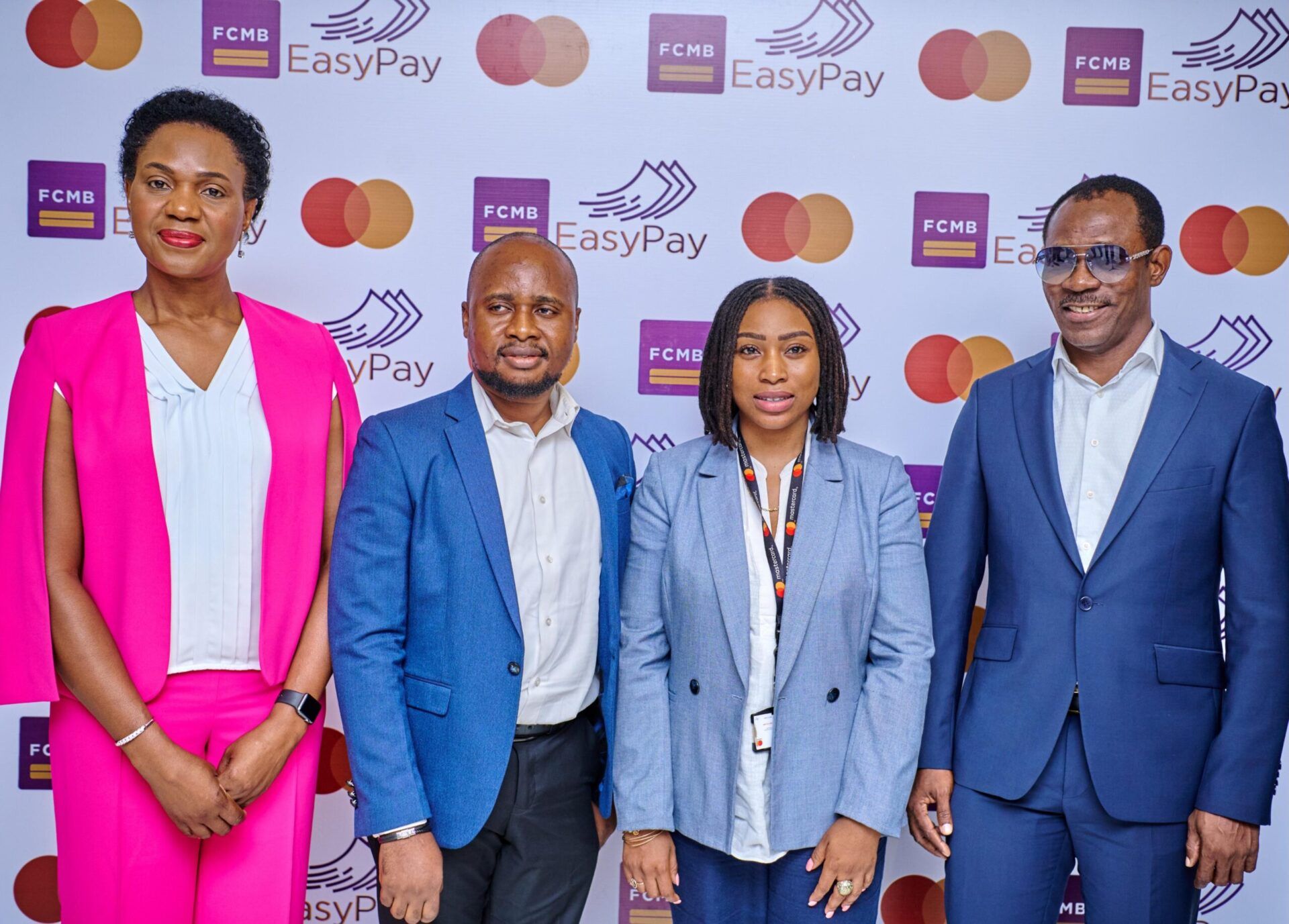 Mastercard has partnered with First City Monument Bank (FCMB) and Netplus to introduce a contactless payment service called Tap-on-Phone in Nigeria. This innovative technology revolutionises how consumers, merchants, and financial institutions process payments by enabling seamless transactions without needing physical contact with a device at the Point-of-Sale (POS). It enables quick and easy contactless payments, eliminating the need for liquid cash.
Tap-on-Phone, also known as Soft POS, is a cost-effective digital payment technology that transforms smart devices into payment-acceptance devices. Merchants can use their Android smartphones or tablets to accept contactless payments, without investing in separate hardware Point-of-Sale (POS) devices. The technology utilises Near Field Communication (NFC) capabilities to communicate with a customer's contactless payment card. The customer simply taps their card on the merchant's smartphone or tablet, and the payment is processed through the Mastercard network.
Through this partnership, FCMB is the acquirer Bank, while Netplus is the payment service provider. Customers are required to input a unique 4-digit PIN for authentication and authorization before processing any transaction, adding an extra layer of security. The transaction flow follows the existing Point-of-Sale (POS) rails, with the Nigeria Inter-Bank Settlement System (NIBSS) acting as the central switch for seamless transaction processing.
What the Stakeholders Are Saying
Ebehijie Momoh, Mastercard's Country Manager and Area Business Head of West Africa expressed excitement about the launch of this innovative solution that will benefit the entire economy and support the government's efforts at attaining a cashless Nigeria.
"We are delighted to announce the launch of our innovative solution in Nigeria in partnership with First City Monument Bank. As a frontrunner in the digital payments industry, we recognize our responsibility to introduce cost-effective solutions that benefit everybody in the economy and facilitate the adoption of a cashless society for the collective benefit of all. This partnership is part of our commitment of connecting the millions of Nigerians into a world where digital connectivity is integrated into their daily lives, making their lives easier and simpler" Momoh said.
Frank Atat, the Divisional Head of Payment and Solutions at FCMB on his part said, "As almost all aspects of our lives become virtual, there is a need to continuously proffer convenient solutions that will cater to the transacting needs of our customers and Nigerians. Our partnership with Mastercard and Netplus to deploy the Tap-on-Phone contactless payment solution aligns with FCMB's value as a customer-centric institution committed to providing innovative offerings that conveniently meet the evolving needs of individuals and businesses in a digitally changing world''.
Also commenting on the partnership, NetPlusDotCom said, "At NetPOS, we are excited to partner with leading Financial Institutions – MasterCard and FCMB – to launch yet another innovative solution in Nigeria. With this platform, MSMEs who are otherwise excluded from Acceptance solutions will be able to leverage digital services to grow their business. We look forward to providing the needed support to drive the adoption of this solution in Nigeria and adjacent markets."
What You Should Know About the Tap-on-Phone Payment Option
The benefits of Tap-on-Phone extend to both consumers and merchants. Customers can enjoy the convenience, speed, and security of contactless payments, significantly reducing waiting times and minimizing the risks associated with carrying physical cash. Merchants, especially micro, small, and medium-sized enterprises (MSMEs), can leverage this cost-effective solution to transform their smart devices into payment-acceptance devices, expanding their digital capabilities and reaching a wider customer base.
Mastercard's commitment to connecting 1 billion individuals and 50 million micro and small merchants to the digital economy by 2025 is further exemplified through this partnership. The launch of Tap-on-Phone in Nigeria signifies a significant step towards achieving this goal.  Tap on Phone's launch in Nigeria not only offers convenience and security but also aligns with the global trend of digital transformation and the growing preference for contactless payments. As the world moves towards a more connected and cashless society, this partnership between Mastercard, FCMB, and Netplus sets a new standard for digital payment solutions and reinforces Nigeria's position as a hub of innovation in the financial technology space.