MENA's ZainTech Acquires UAE-based Adfolks to Offer Cloud Services to Clients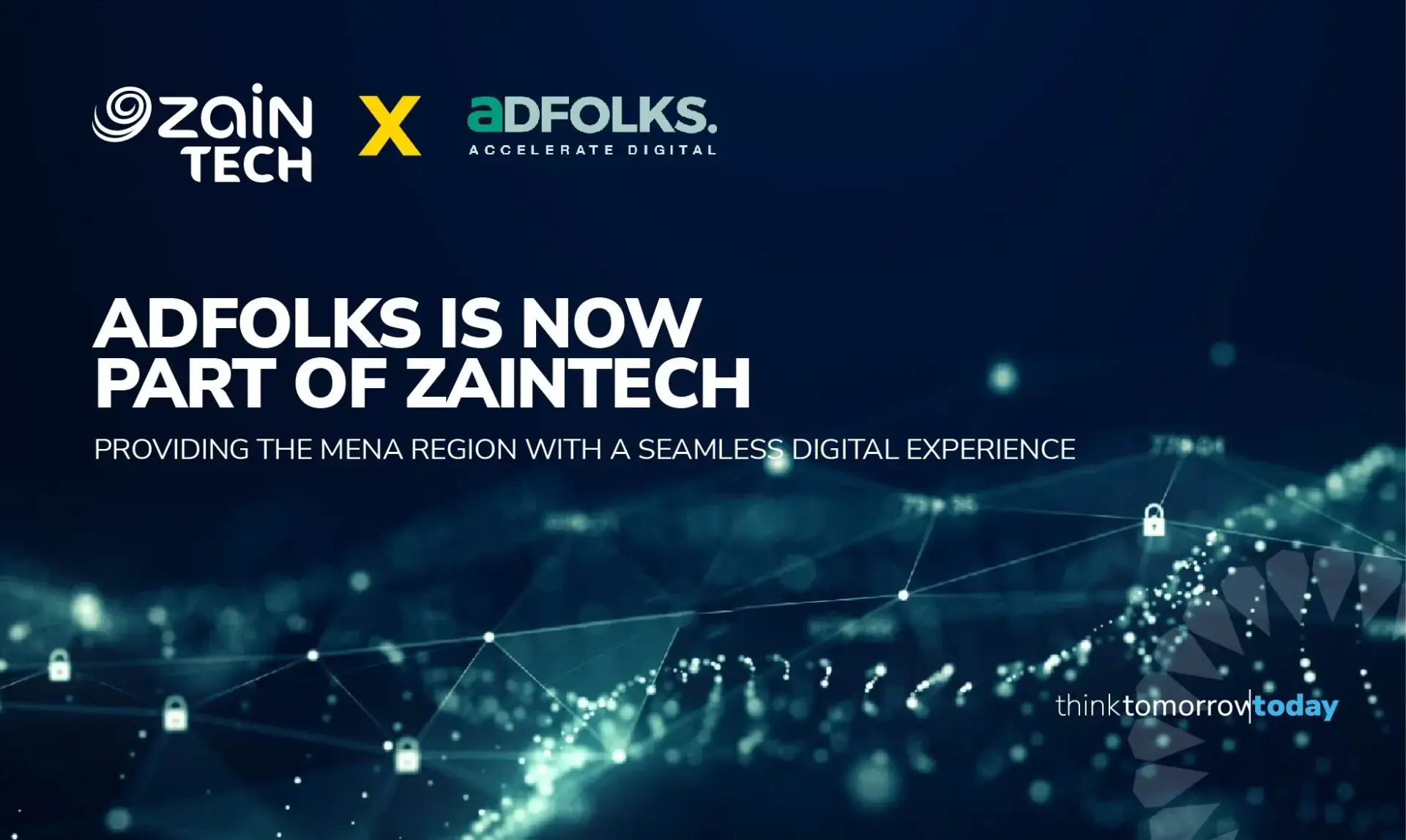 Digital solutions powerhouse of Zain Group, ZainTech has acquired Adfolks, a UAE-based cloud engineering firm that offers a range of cloud transformation services. The acquisition falls in line with ZainTech's strategic plan to expand its technology offering while providing holistic solutions to its growing customer base.
The deal marks the '4Sight' strategy of the Zain Group, which aims to transform the company from a mobile operator to a multi-core digital ICT firm. Through this acquisition, ZainTech will be able to offer its clients in the region a wider range of technology solutions, including cutting-edge, scalable, and secure cloud-native apps.
Chief Executive of ZainTech, Andrew Hanna said, "Combining Adfolks' expertise and talent with ZainTech's and Zain's B2B teams' resources and capabilities will enable us to drive even more value for our clients in the dynamic and constantly evolving technology landscape by streamlining their digital transformation journey, making it simpler and more seamless than ever before."
Founded in 2016, Adfolks wants to assist clients in utilizing cloud and cloud-native technologies to address business issues. The business offers unique services that speed up time to value and returns on investment by automating technical procedures. Adfolks is known for its proficiency in Modern Infrastructure, Application Modernization, Security, Data & ML, and Automation and has a demonstrated track record of generating growth through transformative technologies and agile delivery methodologies.
Founder and Chief  Executive of Adfolks, Arun Mohan said, "I am excited about this next chapter for Adfolks with ZainTech. The combined strength will be a value not only to our respective business objectives but most importantly to our clients who will benefit from the combined expertise and innovation of Adfolks and ZainTech."
The new deal comes after ZainTech's recent procurement of BIOS Middle East, a leading provider of Managed Private Cloud Services in the region.
Since its launch in October 2021, ZainTech has grown steadily in its ability to serve governments and businesses in the region. As a result, it has entered into numerous strategic partnerships with companies like Microsoft, AWS, ATOS, and Oracle, to name a few. These partnerships help ZainTech fulfil its mission of providing a full range of digital solutions and transformation services under one roof.
M&A in MENA
Mergers and acquisitions (M&A) is the consolidation of two business entities into one. In an acquisition, one company purchases and merges the other into its operations. Regardless of the global economic downturn, M&A activity in MENA increased by 13 per cent due to 754 deals worth $82.5bn in 2022. The growth is a result of better market conditions, business-related reforms and loosened travel restrictions that increased investor confidence.