Multichoice offers $281.5M for 49% stake in BetKing as part of African expansion plans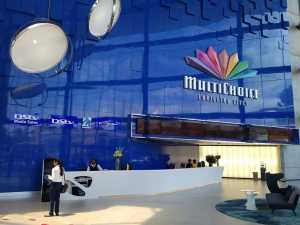 Leading African entertainment company, Multichoice Group has made an offer of about $281.5 million to Blue Lake Ventures Limited (BetKing) in a bid to increase its stake in the company from 20% to 49%.
As revealed by Multichoice, this offer was made after the approval for an increase in the company's stake was approved by the board of the sports betting company on the 10th of June.
This new deal is coming months after Multichoice paid $81 million for 20% in BetKing sometime last year.
This latest deal will also include the creation of an employee share option plan by allocating 10% of the company's equity. Moreso, shareholders will have shares in the diluted business.
"Mwendo will also acquire a 21.4% stake in BetKing from minority shareholders, who are exiting partially, for $181.5-million, finally pushing the total stake to 49%."
However, this offer is subject to certain conditions to be met before the transaction becomes effective.
These include finalization of the employee share incentive scheme, securing debt funding by MultiChoice and regulatory approvals by the relevant competition or antitrust authorities in several jurisdictions.
Other conditions include the agreement of an appropriate exit clause for minorities who are partially selling down to recover some of their initial investment.
As a result of the transaction, the earn-out of $31m relating to the acquisition of the first 20% in the company will be triggered and payable.
This means that Multichoice will have to raise a total of $294.45 million (R4-billion) in rand-denominated debt to complete the deal.
Commenting on the deal, Multichoice group CEO, Calvo Mawela explained that Sports betting is an interesting market that is aligned to the company's Pay-TV business.
"Sports betting is an interesting market that is aligned to our Pay-TV business," MultiChoice Group CEO Calvo Mawela said at the time.
"We have a lot of sport on our platform, and many people that are betting watch more games.
Cofounded byAdekunle Adeniji in 2917, BetKing has grown using entertainment and the latest digital technology fused with a highly customer-centric, data-driven approach.
With operations in Nigeria, Kenya, and Ethiopia.
Malewa revealed that the company is planning an extensive pan-African expansion, starting with an entry into South Africa. "They plan to be pan-African and will be entering South Africa at some stage too," Malewa said.
The deal is expected to close in August 2021, once the conditions precedent have been met.
What Multichoice and Netflix's rivalry mean for Africa