Nigerian eCommerce startup, Omnibiz, raise a $3m seed round to expand across West Africa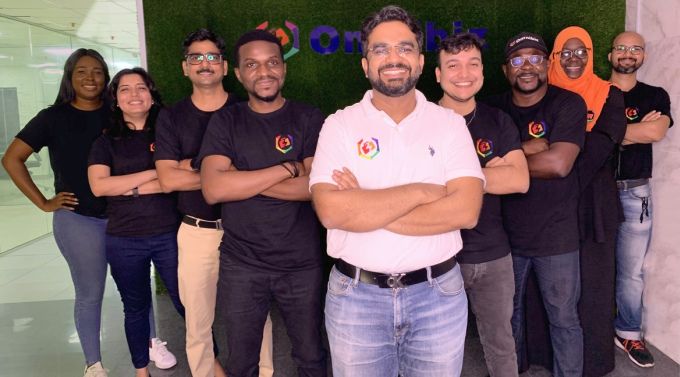 Omnibiz, a Nigerian Business to Business (B2B) eCommerce startup, has announced the close of a $3million seed round to expand to other African countries.
The funding round was led by V&R Africa, Timon Capital, and Tangerine Insurance. Other participants in the round include Lofty Inc., Musha Ventures, Sunu Capital, Launch Africa, Rising Tide Africa, and Seedstar. This latest investment brings the total amount raised by the startup to $4 million.
The startup plans to use the fund to build new technology, expand its categories to include alcoholic beverages and OTC pharmaceutical products, expand into new markets and build more strategic partnerships.
Founded in 2019 by  Deepankar Rustagi, an Indian national based in Nigeria, and the founder of the now-defunct search engine platform, VConnect. Omnibiz is a platform that connects manufacturers of fast-moving consumer goods (FMCG) with local retailers using a mobile app, WhatsApp, and a phone number.
Simplifying business processes
Explaining what inspired the startup idea, Mr. Rustagi said he realized the need for manufacturers and retailers to digitize their processes, hence he launched the startup in late 2019.
Omnibiz operates an asset-light retail distribution model. When a retailer makes an order on the Omnibiz platform, it is requested from partner distributors who store goods on behalf of manufacturers and are traditionally known to help out with warehousing and transportation.
With Omnibiz, these distributors can focus solely on warehousing and pass on the responsibility of transporting goods to Omnibiz's third-party logistics providers. The drivers of these logistics providers use Omnibiz to efficiently distribute the orders to the retailers within 24 hours.
Digitizing this value chain helps retailers save working capital while Omnibiz connects them with more than 20 brands, including Coca-Cola, Nestlé, Kellogg's, Unilever, Procter & Gamble, and Kimberly-Clark.
"We work with manufacturers to provide visibility. Then buy goods from them and keep them in partner hubs that act as warehouses and distributors. Then, use the services of drivers that work with third-party logistics drivers who get paid on every delivery made," Rustagi said in an interview with TechCrunch.
The startup is operating in a very competitive African e-commerce sector. Many B2B and B2C e-commerce solutions, such as Sokowatch and Twiga in Kenya, TradeDepot in Nigeria, and MaxAB in Egypt, have stepped up to capture market leadership.
What's the next step?
The B2B e-commerce retail company is currently in four cities across Nigeria — Lagos, Abuja, Port Harcourt, and Kaduna. The startup also plans to add two more cities, Ibadan and Kano, before the end of August. It will also expand into other West African markets such as Abidjan, Takoradi, Kumasi, and Accra. The company is planning to expand into new categories like alcoholic beverages and OTC pharmaceutical products.
"We think Omnibiz will be the role model for B2B retail in Africa and can scale well into other emerging markets," Raj Kulasingam and Vishal Agarwal of V&R Africa said. "We are excited and happy to be supporting Omnibiz in all ways beyond just providing capital."