Nigeria's Healthtech Startup, Clafiya Receives $610K Pre-Seed Funding For Expansion
Nigerian healthtech startup, Clafiya has raised $610,000 in a pre-seed funding round for product development and team expansion.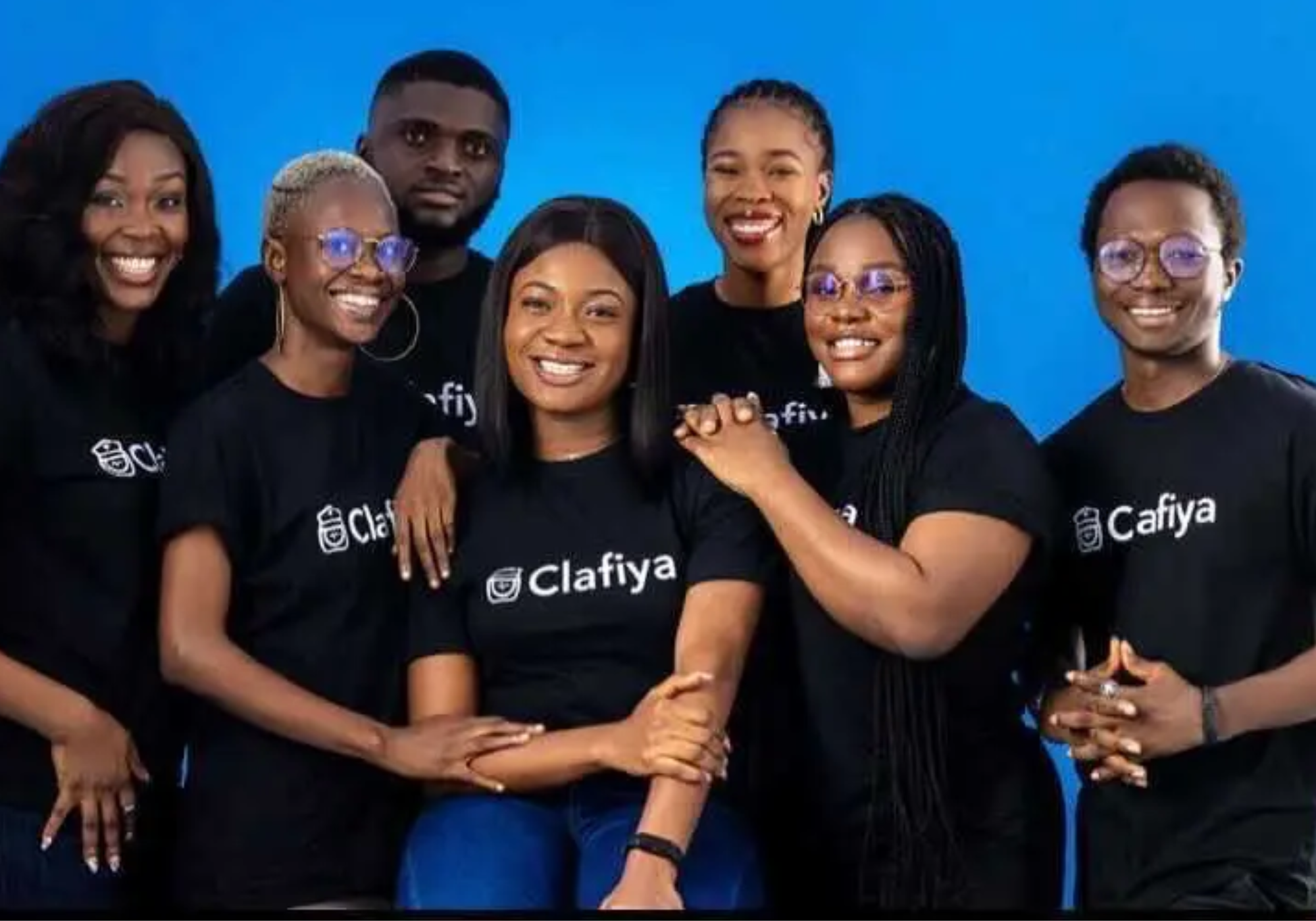 Clafiya, a Nigerian healthtech startup, announced today that it has successfully raised $610,000 in a pre-seed funding round to fund product development and team expansion. Norrsken Accelerator, Acquired Wisdom Fund (AWF), Hustle Fund, Voltron Capital, Microtraction, and several other angel investors participated in the round, which attracted a diverse mix of venture capital funds, angel investments, and grants.
Founded in 2021 and accepted into the prestigious Google Black Founders Fund Cohort ii in 2022, Clafiya has quickly gained traction by addressing a critical need in the Nigerian healthcare landscape. The platform, which operates in Lagos and Enugu, facilitates seamless connections between patients and healthcare professionals through virtual consultations. Patients can now receive medical advice and treatment from the convenience of their own homes, transforming the traditional healthcare experience.
Jennie Nwokoye, founder and CEO of Clafiya sheds light on the company's ambitious plans for product development and team expansion. Clafiya's journey, she emphasized, began with a mission to make healthcare more accessible, particularly for those who preferred to avoid hospitals. Users began requesting additional services such as drug delivery, diagnostics, and mental health support as the platform grew in popularity. Clafiya has evolved into an all-encompassing online primary healthcare clinic in response to these demands, offering end-to-end healthcare services that go beyond consultations.
One of the startup's most notable features is its partnership network, which provides a wide range of wellness and health services. Clafiya ensures that its users have access to a holistic healthcare experience by collaborating with gyms, nutrition clinics, wellness centers, and other specialized well-being providers. Its partners include i-Fitness, Khairo Diet Clinic, Blueroomcare, Pharmarun, and Famasi Africa.
According to the company, its remarkable revenue growth of 15% month on month is due to over 3,000 individual users and hundreds of businesses offering health insurance to their employees through the platform. Profits are also shared with partner pharmacies, health centers, and wellness providers.
Clafiya has shifted from a subscription model to a pay-on-demand model in response to user feedback. The Clafiya Wallet, which allows users to deposit funds and pay for healthcare services as needed, has been well received. Unlike traditional health maintenance organizations (HMOs), the funds in the Clafiya Wallet do not expire and come with attractive cash-back rewards on deposits, making it an appealing option for both individuals and businesses.
Despite its remarkable success, the startup faces the challenge of combating Nigeria's deeply ingrained culture of self-medication. The startup, on the other hand, remains undeterred and focused on establishing trust with its customers. Clafiya hopes to gradually change healthcare-seeking behaviors in the country by providing excellent experiences and encouraging responsible healthcare utilization.
Microtraction, an early investor in Clafiya, has expressed enthusiasm for the startup's mission to provide Africans with seamless access to primary healthcare. Microtraction Partner, Dayo Koleowo praised Clafiya's experienced team, well-crafted go-to-market strategy, and identification of a large market opportunity. The investment demonstrates Clafiya's belief in its ability to bring quality healthcare services to every home in Africa.
As Clafiya continues to pave the way for innovation in the Nigerian health-tech landscape, the startup's relentless pursuit of excellence promises to reshape the future of healthcare delivery in Africa. By blending cutting-edge technology with a customer-centric approach, Clafiya is setting new benchmarks for accessible, reliable, and convenient healthcare services. The journey has only just begun, and the possibilities are endless for this dynamic health-tech startup on a mission to transform lives across the continent