No More Stellar Performance from Fintech. What's Taking Over?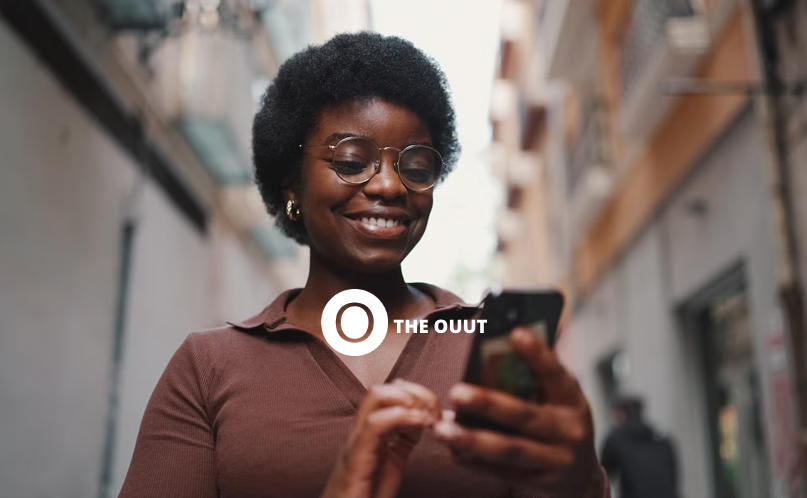 Technology has advanced significantly over the last several decades, notably with the rise of the internet and mobile devices. This has increased in the establishment of Fintech and other tech firms. These tech firms through their innovations produce novel goods and services.
Globally, tech startups and the venture capital ecosystem that converts ideas and budding firms into innovative businesses are expanding. Digitization has taken over urban contemporary and it's gradually penetrating rural designations, especially in Africa.
African tech startups' growth has raised awareness of the continent as a tech investment destination. They have used innovations in technology to transform various industries and sectors while offering solutions to underlying issues affecting these sectors.
These startups are categorized according to their respective fields. They include fintech, health tech, biotech, edtech, agritech, etc.
The global economy is being impacted by fintech, which is also fundamentally transforming the banking industry and the operations of financial institutions. Consumption and investment demand, both domestic and foreign, have historically been seen as the primary sources of economic growth.
Africa's fintech is the focus
As of last year, Africa's fintech sector was thriving, fueled by increased venture capital (VC) funding, and rising adoption of digital financial services among both consumers and businesses. There were also increased government efforts to improve financial inclusion.
According to the most recent African Tech Startups Funding Report, the African fintech industry received $3.3 billion in funding for 2022. This represents an increase of 43.4% from the year before.
With a $250 million raise, the African unicorn Flutterwave took the lead, followed by Moove ($181.8 million) and Yellow Card ($40 million). Egyptian fintech also had a successful year, with MNT-Halan raising $150 million in significant rounds. Paymob and Khazna, which raised $50 million and $38 million respectively, were also regarded as high raisers.
Just recently, an early-stage venture capital fund managed by DisrupTech Ventures received a $5 million investment. This funding was from the French development finance institution Proparco. This will facilitate the development of Egypt's fintech industry and make it simpler for citizens to access financial services.
From $3.8 billion in 2020, Africa's fintech revenue would increase eightfold to $30.3 billion by 2025. The estimate comes from the large management consulting firm McKinsey & Company.
Fintech fund draught
Until now, fintech startups have dominated Africa's investment scene. However, according to CB Insights statistics, industry investments declined substantially in the third quarter of 2022.
The decrease in investment in the second quarter of 2022 hit all continents, although African startups appeared to be less affected than their worldwide counterparts. However, the data indicated that investment in African businesses had fallen during the year.
In 2021, a report showed that the fintech industry had already accounted for 69% of all transactions. As a result of the lack of such significant acquisitions, total funding for fintech companies fell by 40%, from $3.2 billion in 2021 to $1.9 billion in 2022.
However, other industries, such as cleantech funding, witnessed 347% growth during the same period. Mobility grew by 87%, enterprise grew by 110%, and e-commerce grew by 125%.
Other tech sectors
Fintech companies have received less attention than other areas of the digital industry thus far. This time, e-commerce, telecom, mobility, and agritech appear to be the main participants.
However, according to research on current e-commerce activity, the first quarter of 2023 showed a more sluggish increase. The number of international fashion orders placed between January and February 2023 climbed by 15% year on year, while the Middle East and North Africa resisted this worldwide trend, increasing by 19%.
In addition, agritech and biotech have received attention and recognition for their unique contributions to society. The Patrice Motsepe Foundation and the Milken Institute recently organized a worldwide agritech competition. Agritech start-ups are among those in the limelight.
Moreover, agritech closed the largest transaction in the first quarter of the year. The majority of the funds obtained by these firms in Q1 were at the pre-seed and seed stages. Releaf, an agritech firm, raised $3.3 million in a pre-Series A fundraising round. SunFI, a clean technology firm, has received $2.325 million in early investment. Clinify received $1.5 million in an initial investment this February, just to mention a few.
The recently announced "VISA Everywhere" programme appears to be part of South Africa's plans to revitalize the nation's Fintech start-ups. A programme to support the growth of regional tech startups. Which ThriveAgric, an agritech company, won the previous year.
For South Africa's Fintech start-ups, this could be their chance to put on a strong front and draw significant funding. Nevertheless, they must perform at their best because the agritech appears to be poised to take over again.