Norebase secures $1M Pre-Seed to help more startups start, scale, operate across Africa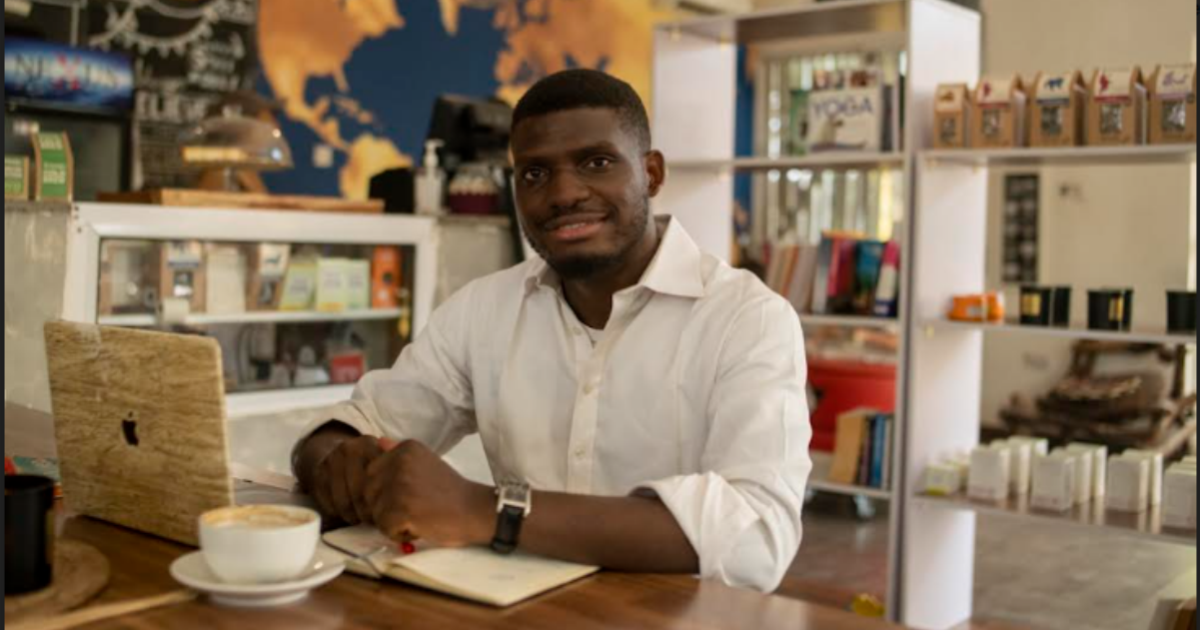 Norebase, a Nigerian trade technology startup that is establishing a single platform for startups to launch, expand, and operate throughout the African continent, has received $1 million in a pre-seed fundraising round led by Samurai Incubate and Consonance Investment.
Sahil Lavingia (Gumroad), Kinfolk VC, Future Africa, Ventures Platform, Microtraction, Boleh Venture, Voltron Capital, Wuri Ventures, Afropreneur, and angel investments from African tech ecosystem leaders Shola Akinlade (Paystack), Odunayo Eweniyi (Piggyvest), Adia Sowho (MTN Nigeria), Akin Oyebode, and Seni Sulyman also participated in the round.
The investment will be used to expedite the trade tech platform's objectives to develop a plug-and-play firm incorporation technology, expand its trademark registration technology stack, expand its existing workforce of world-class talent, and develop more research-led solutions.
According to Adetola Onayemi, the CEO of Norebase, the concept for Norebase arose from discussions with clients and colleagues in the software industry about how AfCFTA may benefit their businesses.
The African Continental Free Trade Area agreement (AfCFTA) was signed by 54 African nations in 2021 to stimulate intra-African trade and boost the goal of stimulating intra-African trade and boosting Africa's trading position in the world market by enhancing Africa's shared voice and policy space in the global trade market.
Onayemi was a member of the team that negotiated the African Continental Free Trade Area (AfCFTA), which took effect in January 2021. His experience in this field, together with his recent work as a technical consultant for Nigeria's vice president's office, inspired him to establish Norebase.
Norebase has also launched the Norebase Incorporation API, an API that allows other businesses to offer incorporation services to their consumers through their websites. Any firm that integrates with the Norebase API may give a simple form to its customers, and the information on that form is automatically submitted to Norebase to establish a business on their behalf. The business registration paperwork is also sent back over to the API after incorporation.
Banks, credit bureaus, payment processors, vendors, and any other company that interacts with registered businesses can use the Norebase API to eliminate any drop-off points in their production process, as well as the need for customers to leave their website/app to register a business before using the service. Without incurring additional operating expenditures, businesses may give this additional service to their consumers. The Norebase Incorporation API is now accessible for incorporation in Nigeria, the United States, and Kenya, with more markets to come.
With Norebase, established companies can expand to new locations while new businesses can be incorporated in any African country of their choice in just a few minutes. In addition, Norebase's platform provides a single point for startup founders and entrepreneurs to register a company, get a bank account, get a virtual mailing address and even register a trademark and handle IP registration in any African country.
Tola Onayemi emphasized the startup's commitment to providing a platform for firms to seamlessly do businesses across the continent. "Norebase is building a future where starting a business or expanding a business in any African country is as simple as clicking a single button, and we are deliberately building the single digital infrastructure and technology tools that will power trade across the continent.
Africa's startup space is rightly attracting the global business world's attention as a region with enormous potential, and we are thrilled to connect new and existing businesses with the means with which they can scale their business in and beyond Africa more seamlessly. The rapid acceleration of innovation across Africa and the growing attractiveness of new markets require the know-how of a smoother cross-border expansion experience, and our team is the best at this."
Norebase is particularly concerned with protecting the intellectual property of African startups and foreign corporations growing to the continent as they scale and navigate several borders.
Startups in Ghana, Kenya, South Africa, Nigeria, Rwanda, Senegal, Cote d'Ivoire, Togo, Tanzania, Egypt, Mauritius, Burkina Faso, and other countries have benefited from the venture. It has also lately begun providing incorporation services in the United States. For the past six months, the firm has seen a 100 percent increase in transaction volumes month over month, as well as a 40 percent increase in income.
Norebase is fueling the growth ambitions of several creative businesses, allowing them to focus only on their core competencies. Brass, Nestcoin, Patricia, Edenlife, GetEquity, Orda, Kloudcommerce, Send.ng, Workpay, Sudo Africa, and other Norebase customers reflect this.
"We are thrilled to be joined by a strong lineup of experienced and strategic investors, whose knowledge will be invaluable as we grow the Norebase mission of being partners for set-up, compliance, and regulatory needs for both cross-border and local markets." We carefully ensured that our investors came from throughout Africa and the world, given our global and Africa-wide goals," Tola noted.
Rena Yoneyama of Samurai Incubate said, "It is truly impressive how Norebase is designing a future where every business and individual can experience Africa as one market. Their team comprises some of the best minds on the continent, helping simplify the complications of launching in any African market, and we are excited to be part of their growth journey."