Norrsken22 Raises $205M from 30+ Unicorn Founders and Institutions to Back Growth-Stage Startups in Africa
Norrsken22 raises $205 million from 30+ unicorn founders and institutions to invest in growth-stage startups in Africa.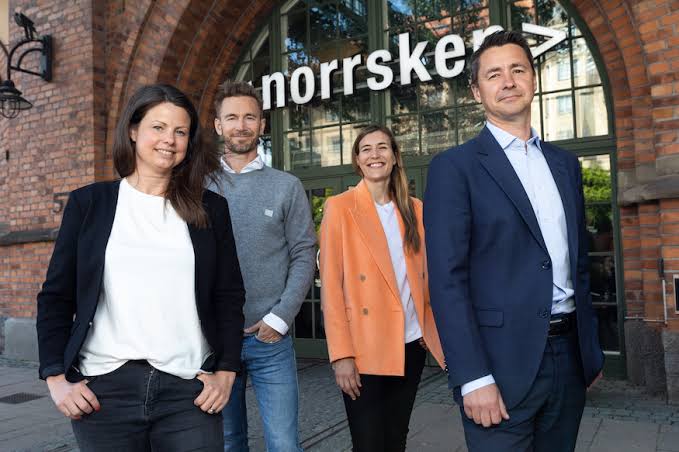 Norrsken22, an Africa-focused venture capital company, has reached a final close of $205 million, - 5 million more than its initial target to invest in growth-stage startups in Africa.
Several notable figures invested in the Norrsken 22 African Tech Growth Fund, including co-founders of Skype, iZettle, and Delivery Hero Niklas Östberg, as well as CEO and co-founder of Flutterwave, Olugbenga Agboola. The fund was first launched in January 2022 and reached its first close at $110 million. A group of 30 unicorn founders worldwide provided about 59% of the financing, according to TechCrunch.
Institutional investors in the fund include Standard Bank Group Ltd., Norfund, British International Investment, the International Finance Corporation, and the US International Development Finance Corporation.
According to Natalie Kolbe, Norrsken22 managing partner, the fund is seeking the next generation of "tech giants" on the continent in sectors such as fintech, edtech, and Meditech and will largely focus on startups in South Africa, Nigeria, Ghana, Kenya, and Egypt.
The firm said in a statement that it is focused on "entrepreneurs developing fintech, edtech, Medtech [health tech], and market-enabling solutions that will deliver strong returns and have a positive impact across Africa." So far, the Pan-African growth-stage fund has made five investments, including Challenger Bank, TymeBank, B2B commerce retail platform Sabi, identity verification solution Smile Identity, auto financing platform Autochek, and a financing app for informal merchant communities, Shara.
"The kind of value that we bring is for companies that are looking to grow beyond their borders and build up multi-country, pan-African businesses. Having three general partners in the beacon economies of sub-Saharan Africa: Nigeria, Kenya, and South Africa, we were able to provide the companies with people on the ground and networks on the ground, and we also understand the nuances of growth and opportunity in each of our markets," Kolbe said on Norrsken22's investment strategy. "Also, these are startups looking for an investor that can write a big check and can follow on in future rounds and anchor those rounds. That's become very important, particularly now as liquidity becomes a bit tighter on the continent."
The goal of Norrsken22 is still to invest in about 20 businesses. The average investment ticket size for the fund is roughly $10 million. Still, it might reach $16 million, which would include follow-on rounds in a few portfolio businesses.
This year, funding for Africa-based tech startups has drastically dropped, in keeping with the overall state of global investment. According to startup financing tracker Africa: The Big Deal, VCs invested $300 million in African startups between July and September, marking the third straight quarter of a drop in funding. African startups raised just $1.3 billion in the first nine months of 2023, as opposed to $3.3 billion and $2.9 billion in the same period in 2022 and 2021, respectively. The Norrsken22 African Tech Growth Fund's $205 million close goes beyond funding to demonstrate investors' confidence in the continent's tech startups.