Only 36% of South Africans have retirement funds. How can Startups Improve This?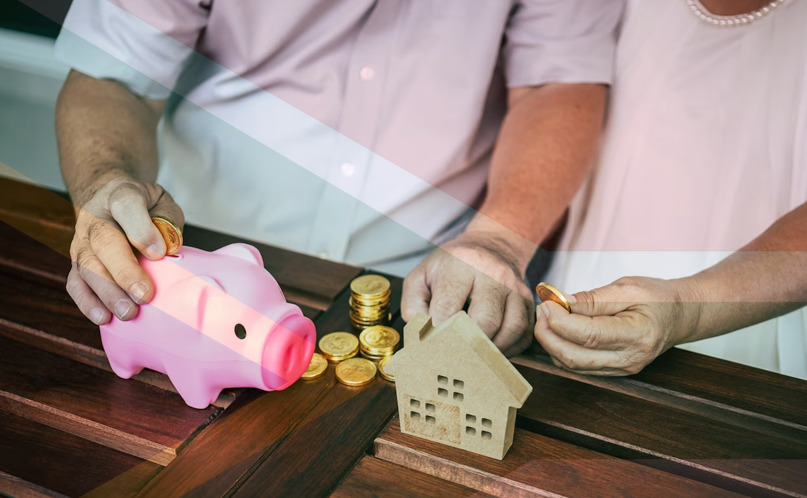 Planning for retirement may be a stressful process, especially in today's environment of  uncertain market conditions and generally higher costs of living. You often worry if the amount of money you put into retirement savings, whether it be a lump sum or a monthly commitment, is actually enough for you to retire. Is it even possible for South Africans to retire comfortably, and how long would you have to work to save just enough money for that?
Everybody's vision of saving for retirement is a little bit different. Some people are fortunate enough to work for organizations that offer pension, provident, and umbrella funds as contributions to their retirement savings. Due to access issues or other reasons, some people may prefer to leave their money in the bank or in other income-producing investments rather than tying it up in retirement accounts.
Just 36% of respondents have a retirement fund, according to a new survey conducted in collaboration with Sanlam, and only 7% of retirees feel adequately prepared for it. This issue points to the fact that startups need to use technology to increase the nation's financial and social inclusion in order to resolve this issue.
Retirement Reality
According to a new survey by Genesis Analytics and the Financial Sector Conduct Authority (FSCA), the majority of South Africans cannot afford to retire, let alone continue to fund their current lifestyle. According to Genesis Analytics, only 12% of the 3.6 million retirees had some form of income in 2020. More than 90% of retirees are unable to maintain their pre-retirement standard of living, and two-thirds have less than R50 000 in their retirement assets.
A steady deterioration in the number of South Africans proactively anticipating their retirement, evident from our past surveys, halted this year and even reversed a little. 46% of people polled said they don't have a retirement savings plan, an improvement on 50% last year and 49% the year before that. It remains to be seen whether this is the start of a permanent trend reversal. Irrespective, in absolute terms, the percentage remains alarmingly high and does not portend well for the future.
With the 10X Retirement Reality Report now in its 5th year, the consistency of outcomes gives more credence that the numbers are as bad as the surveys suggest. The bottom line is that 68% of people surveyed (2021: 71%; 2020: 69%; 2019: 67%) say they have no retirement savings plan at all or just a vague idea of one. That translates into a lot of people who will probably be forced to rely on family and friends or to try to eke out a living on South Africa's older person's grant (state pension) of a maximum of R1,980 per month (R2,000 for those older than 75). This informational gap on the importance of retirement funds perhaps creates an opportunity for fintechs targeting retirees in the country.
A High Fee Problem
In South Africa, older workers have a challenge because of exorbitant fees as well as a lack of knowledge. Economic hardship makes it more difficult to save for retirement while also making it clearer why everyone should. In trying times, the need for careful planning and making every dollar count becomes clear.
The retirement situation in South Africa is exacerbated by high costs. Savings are subjected to seemingly insignificant, ongoing fees that add up to significantly reduce pensions.
In general, South Africans are at risk both while they are employed and after retirement, when many can no longer find work or can work but are unable to due to ill health. In South Africa, people often lack knowledge about investments, discretionary savings, and retirement savings, and many don't save for "rainy days" or retirement. They do not adequately insure their lives to protect their dependents or their property in the event of a loss. For all South Africans, financial literacy is essential to lowering financial stress and boosting retirement income. The better the financial success throughout working households' lifetimes, the earlier they begin to save and become financially literate.
What can startups do?
The government is empathetic to the hardships that many South Africans are currently experiencing, and it has been working closely with regulators and other important partners to develop consumer relief measures. In order to lessen the hardship of some members, measures on contribution suspension and holidays, as well as expanding access to living annuities, were made possible. There will undoubtedly be a bigger improvement in South Africa's retirement statistics as a result of the increased access to information and services offered by startups in the nation.
Regulation and technological development have created an environment and market opportunity that make those trying to disrupt the industry unstoppable. In interacting with wage employees, informal merchants, and millennials, startups may aim to target low- to middle-income earners in the economy.
Entrepreneurs must aim to disrupt the current financial retirement planning landscape by offering a self-service financial planner to take over all the functions currently performed by financial planners. It's common knowledge that government pensions won't be sufficient and that you are responsible for your own financial security; nevertheless, things get very difficult very quickly when determining what investments to make. The great majority of our users only assert that they lack the time necessary to conduct all necessary research. We are here to give them their time back and assist them in implementing their plan.