Paymenow Expands to Zambia to Provide Earned Wage Access Services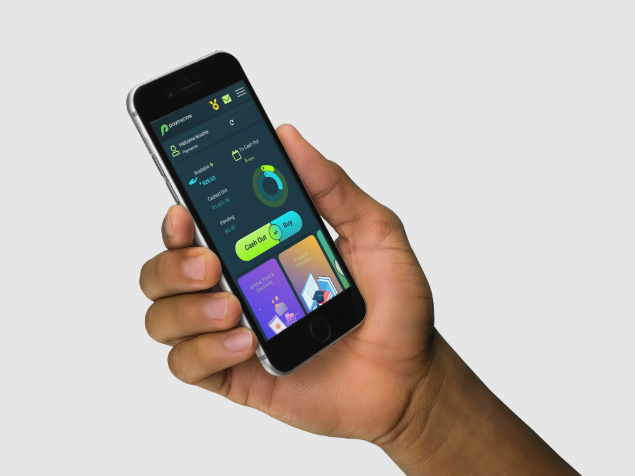 Paymenow, a platform for Earned Wage Access (EWA), is getting ready to launch in Zambia thanks to a partnership with financial services provider Izwe. Paymenow recently announced its growth, stating that all "employers that seek to support their employees with the most cheap and responsible liquidity management solution in the market" will be able to use its EWA FinTech platform in Zambia.
Bryan Habana, Willem van Zyl, Deon Nobrega, and Gerry Potgieter founded Paymenow in Stellenbosch in 2019. Paymenow, which announced the expansion into Zambia, claims that EWA is evolving into a differentiator for its employee value offer and that it has growth aspirations for the rest of Africa.
Companies who offer EWA solutions to their personnel report higher levels of employee satisfaction and mental health, which boosts output and keeps workers on staff longer. Using their own Paymenow platform that they have established, employers can define unique qualifications and constraints. Workers pay a minimal service cost, comparable to the fee for an ATM withdrawal; there are no interest or membership fees. Employers who use the platform incur no costs.
The CEO of Paymenow, Deon Nobrega, stated that the platform's objective is to reduce the burden caused by unregulated short-term money lenders through inexpensive, real-time access to a portion of their earned but unpaid pay, and to educate and assist in achieving financial goals.
"It's a transformative model which has proven its social value in South Africa and Namibia, and we're keen to expand its impact across the continent.
"Izwe is an established and trusted brand across Africa and this partnership leverages our respective strengths to allow us to go to market in record timing, enabling us to fast-track our pan-African expansion to the largest jurisdictions on our roadmap," said Nobrega.
Earned Wage Access Service in Africa
Since their introduction in the US in the 2010s, earned wage access (EWA) products—a combination of fintech, HR tech, and the on-demand economy—have gained enormous momentum in emerging economies. EWA startups & solutions seem to be proliferating quickly, especially in Africa. Since wages and salaries are often paid on a monthly basis in Africa, workers must find a means to meet costs and handle crises in between payments. They frequently turn to banks or the numerous, easily accessible digital lenders for financing. But because these are either too slow or too expensive, EWA has a golden chance.
The main issue for EWA suppliers is figuring out how to supply the product for the least amount of money possible, despite the fact that there is a sizable and expanding market for EWA in Africa. EWA, which stands for early access to earnings, should not be confused with a loan.
The service offered by Paymenow enables low-income workers to receive a portion of their earned paychecks prior to payday, giving them access to much-needed liquidity and enabling them to avoid debt's costs and risks.
Willie van Zyl, Group CEO at Izwe, says: "We're delighted to partner with Paymenow to offer this market-leading service to Zambian customers. Our commitment to offering a wider range of unique financial solutions for positive change is enhanced by Paymenow's product stream, which allows our customers greater control over their finances and greater flexibility to meet their financial needs. This partnership further accelerates our path towards our goal of becoming a digital first, customer centric FSP."