African Mobility startup, Plentywaka raise a $1.2M seed financing, acquires Ghana's Stabus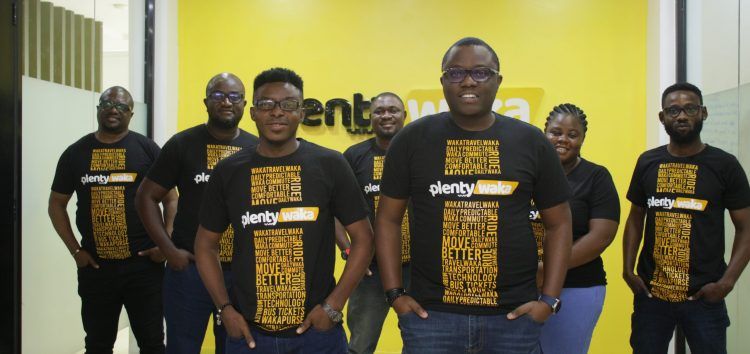 Plentywaka, an African mobility startup with a presence in Lagos and Toronto has secured a $1.2 million seed round to scale its operations, after graduating from the Techstars accelerator program last month.
The round was led by a Canada-based VC firm, The Xchange. SOSV and Shock Ventures also participated in the round, while Techstars Toronto made a follow-on investment. Nigerian firms that participated in the seed round include Argentil Capital Partners and ODBA & Co Ventures, alongside some angel investors from Canada, other parts of Africa, and the U.S.
When Plentywaka secured Techstar's backing early this year, the two-year-old startup had ambitions of expanding regionally and globally. It would later set up its headquarters in Canada to solidify itself as a global startup.
On the regional front, Plentywaka has its acquisition of leading Ghanaian mobility startup, Stabus as part of its expansion plan. The financial details of the acquisition were not disclosed, but this deal will see Stabus change its name to Plentywaka Ghana.
This is in furtherance of Plentywaka's ambition of building the largest shared mobility platform on the African continent, starting with West Africa.
Launched in 2019, Stabus according to its co-founder, Isidore Kpotufe has since moved over 100,000 people within the country's capital city Accra using different vehicles.
Following the acquisition, Isidore Kpotufe will become the Country Manager of Plentywaka Ghana and will be joined by the current team of Stabus. Some of Stabus' (now Plentywaka Ghana) customers include multinationals like MTN and GB Foods.
"Isidore is someone I've known for going to two years now. And I've seen what he has done with Stabus and I understand exactly how they operate. So it was an easy yes for us to do this," Onyeka Akumah, CEO of Plentywaka said in a chat with TechCrunch.
Plentywaka operates a bus-booking platform with over 900 vehicles, ranging from cars to vans to buses. The startup offers intrastate travel (via its Dailywaka offering) and interstate travel (via its Travelwaka offering) for its users via a mobile application to commuters across 21 states in Nigeria. Since 2019, Plentywaka claims to have acquired over 80,000 users while completing up to half a million rides.
Akumah said in a statement that "Plentywaka's acquisition of Stabus is a firm statement about our commitment to grow and build the largest shared mobility startup in Africa, one country at a time. Isidore is a brilliant entrepreneur and we are excited about having him and his team execute our plans for the Ghanaian market."
Managing director of Techstars, Sunil Sharma said"We are incredibly excited by our investment in Plentywaka. Techstars is a huge believer in the future of Africa and a proud supporter of African entrepreneurs. Onyeka is a two-time Techstars founder which deepens this relationship further."
Speaking on the seed round, managing partner at lead investor The Xchange, Todd Finch said, "The Xchange is on a mission to fuel purpose-driven founders with the capital and resources they need to realize the world-changing potential of their ideas. Given Onyeka's proven track record, his team's undeniable thirst for making an impact, and Plentywaka's impressive growth, we knew this was an opportunity we wanted to invest in."
Future Plans
Plentywaka plans to replicate its business model across 6 other African countries within the next 2 years and is already in talks to raise a Series A round from investors and partners to fuel this expansion.