Rwandan Government Allocates Land 2000 Affordable Green Homes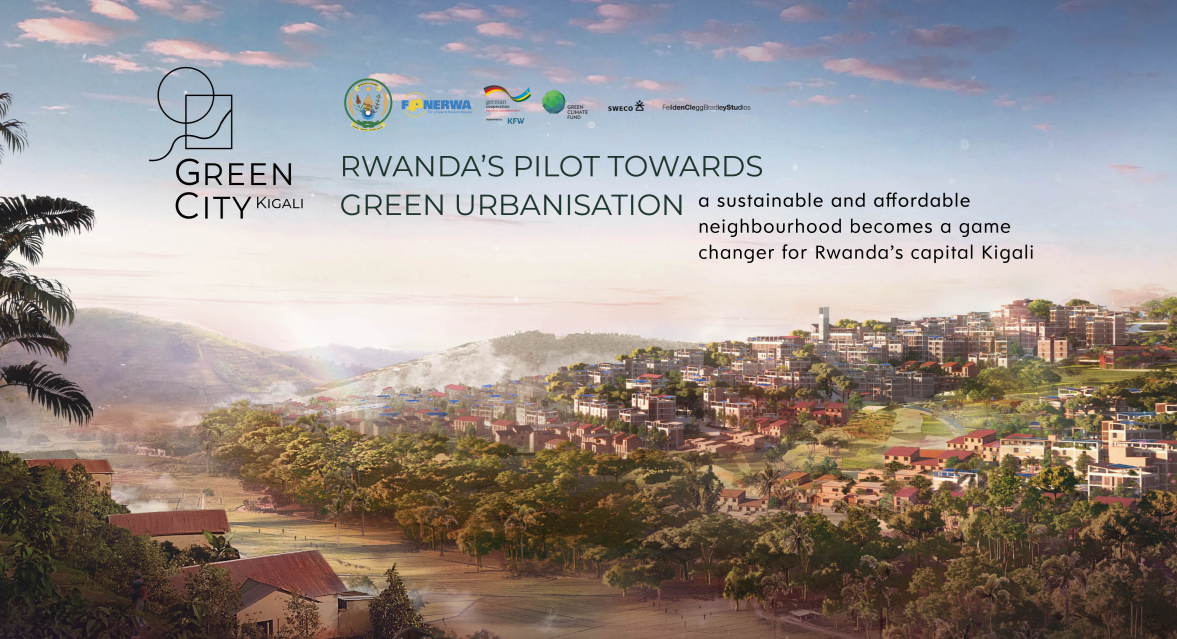 The Rwandan government has dedicated 14.4 hectares of land to Green City Kigali Company (GCKC), a state-owned enterprise, for the construction of 2,000 'green homes' through a public-private partnership.
The Green Homes, designed with a focus on environmental sustainability, will utilize eco-friendly, sustainably sourced, and recycled materials for construction.
The project aims to create a model community spanning 600 hectares in the Kinyinya hill area, offering housing for low to middle-income groups and setting climate-resilient urban communities that will be replicated throughout Rwanda and beyond, aiming towards a net-zero future.
GCKC CEO, Basil Karimba said; "We have already raised 40 million euros to drive the project, enabling us to commence the initial studies. Our goal is to implement the project through a public-private partnership."
Karimba said the design is based on the existing city's master plan, with additional elements to create a green and sustainable community, incorporating nature-based solutions, and recreational and public spaces to reduce the carbon footprint and adapt to climate change.
"The project aims to address affordable housing challenges while prioritizing environmental protection and sustainable urbanization."
The green city will incorporate clean technologies, electric vehicles, electric bicycles and motorcycle lanes, renewable energy, sustainable waste treatment, biogas plants, urban forests, and other features.
It will also include schools, markets, and other facilities to foster employment opportunities.
Construction and occupation of the 16-hectare pilot phase is expected to be completed by 2030.