Safaricom Ethiopia Gets Licence to Roll out M-Pesa Services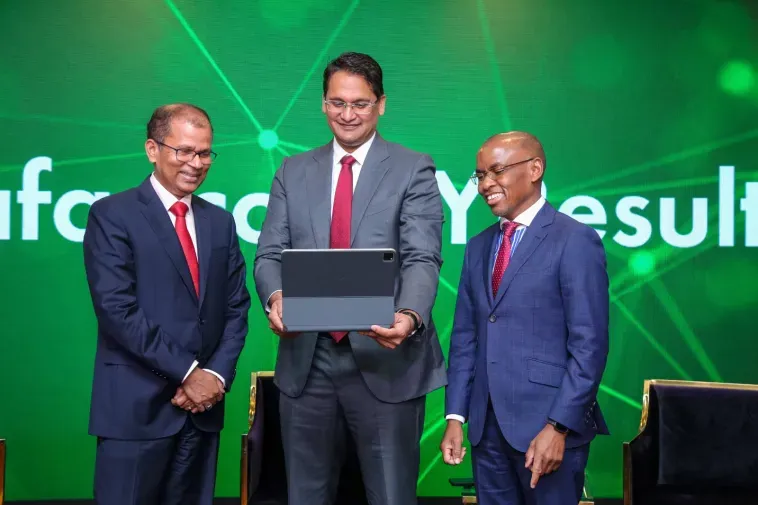 Safaricom, East Africa's telecom giant, has received central government approval to launch M-Pesa in Ethiopia. The telco's official "payment instrument issuer licence" will allow it to launch mobile money services before the end of the year.
The telco officially launched its Ethiopian service in 2022 with a ten-city pilot and a phased rollout nationwide. Safaricom has made it clear that it intends to launch M-Pesa in the country. It only recently, however, had much success, when Ethiopia's Central Bank drafted a Bill that allowed foreign investors to offer mobile money services.
Read Also: Safaricom Expands To Other Cities In Ethiopia
Safaricom CEO Peter Ndegwa announced the news Thursday morning during an investor briefing, saying, "We are excited that this is a great milestone following our entry into Ethiopia." This enables us to provide critical financial services to the Ethiopian people. We are excited to launch and roll out the service in the coming months."
Read Also: Safaricom hits over 1 million users in Ethiopia
The Safaricom-led consortium in Ethiopia is thought to have paid the National Bank of Ethiopia (NBE) $150 in licence fees. The firm is expected to replicate its Kenyan success which will amount to giving Telebirr the sole operator in the sector a run for its money as they battle for over 100 million potential customers in the country. In a statement, the banking sector regulator stated, "We welcome this shift to the use of digital financial services to bring greater efficiency, safety, and transparency to the country's rapidly expanding financial system."
In just seven months since it entered the country, the Telco has grown its customer base in Ethiopia to three million users. Voice, messaging, and data services had been rolled out in 22 cities and regions, with 1,272 network sites, according to Ndegwa.